Jeannie Berlin stood by her word and is not still married!! Is her film Career over?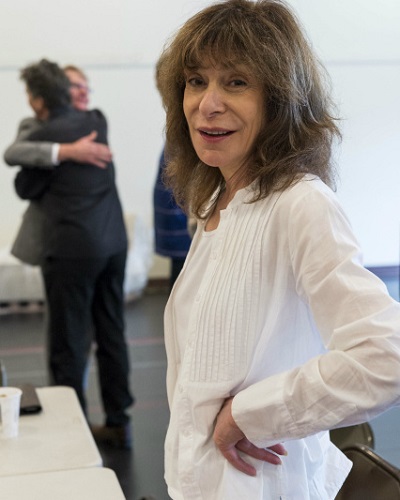 Jeannie Berlin who is an American film, television, and stage actress and screenwriter said things about married life but is she following her word? Is she married now?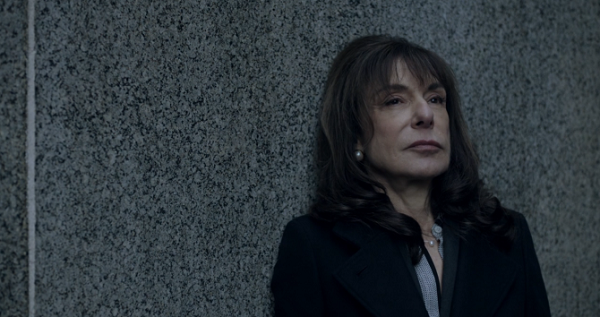 It is easy for one to utter words regarding their choices in life. People often say that they are not willing to do things in life and the end they just do what they previously stated that they would never do.
Saying a thing is one thing but not standing by your words is something else. But it's different with Jeannie Berlin, who previously said that she wouldn't get married.
What is her present marital status and what thoughts are going through her mind regarding marriage? Well, let's know it together.
Jeannine's Decision for Marriage
In an interview with the New York Times in 1973, Jeannie spoke about her relationship where she mentioned her boyfriend and their plans on getting married. In that interview, she disclosed that her boyfriend's name is John Miller with whom, she is living a happy life.
She gushed-
"I like living in California. It's cheap. You can buy six cantaloupes for a dollar. Here, in New York, one cantaloupe costs $1.29. I live near Fairfax. That's an old ladies' section in L.A. You know, the borscht‐belt. Also, right near my apartment are these tennis and basketball courts. You can play tennis and basketball all night long. I play a lot of tennis and basketball at night with my boyfriend. Yeah, I'm in love with my boyfriend. His name is John. John Miller. He's here with me, in New York. He's a writer. His parents live in New York too. But I want to tell you about this turtle I once had. My turtle, Melvin. He just died. I was thinking of getting a new one, but I found out they spread fever, I used to take Melvin, my turtle, to the Bethesda Fountain in Central Park, and I let him swim, and all my friends will tell you that when I used to call Melvin, he would swim back to me, I also taught him how to shake hands, and I taught him how to 'stay.' I swear to God.

"But about my being in love with my boyfriend . . . well, I've known him about six months. He's fun to be with. We put jigsaw puzzles together, and we write together. He's helping me with my script about my grandmother's life. It's really great to find somebody that you like to do all these different things with."
Moreover, she added-
"No, I'm not thinking about marriage. There's something about marriage that frightens me. I keep thinking of a white elephant . . . you know, being trapped with each other. You get married, and right away, you think of all the things you can't do. And as soon as you think of all the things you can't do, that's when you want to do them. Actually, the real reason I don't want to get married is that you have to get a blood test. I hate needles, I mean, injections, or anything like that, absolutely petrify me, I just faint immediately, I get this feeling I'm going to be murdered, I mean, doctors just terrify me. So, I guess I won't get married."
She is one of the veteran actresses in Hollywood and Jeannie remains unmarried. It looks like she stood by the words that she uttered a long time ago, as she is still not entered into married life with a husband.
You may like to read:
Screenwriter cum director John Singleton suffers a stroke and is hospitalized!
The bumpy ride! American director-screenwriter Jennifer Lync
About her Future Career
"The future? Well, what I really would like to do is be a great tap dancer. I swear it. I've always wanted to be a tap dancer. I get excited just thinking about tap dancing. Once, I signed up for a tap class. Then I went to get my tap shoes. They told me I had to wait six months because of my feet. I wear a size 12. It just nearly killed me that I couldn't take that tap class."
But about The film she said-
"Oh, you mean films? Roles? Nothing. Zero. I wish I knew. There are no films. No roles. No scripts. Nothing. My career must be over!"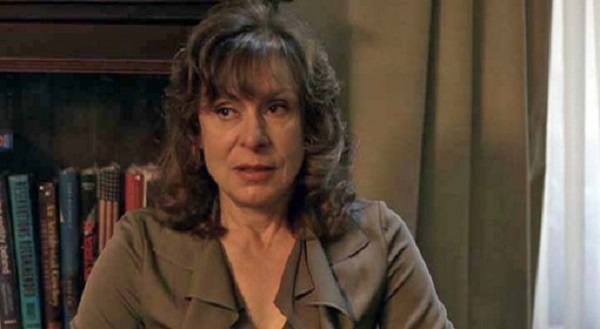 Short Bio on Jennine Berlin:
Jennine Berlin is an American television and stage actress and screenwriter, best known for her role in the 1972 film The Heartbreak Kid. For the movie, she also received Academy Award and Golden Globe nominations.
Furthermore, she has also appeared as a lead actress in Sheila Levine Is Dead and Living in New York in 1975. In addition, she has also played a major role in a couple of movies such as Margaret, Inherent Vice, Cafe Society, and The Night Of. More bio…