The truth behind Jenny and Dave Marrs New Spin-Off 'Fixer to Fabulous: Welcome Inn' what you don't know about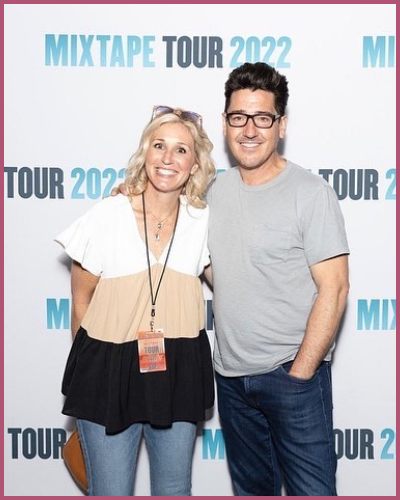 Jenny and Dave Marrs are an American designers, hosts, craftsmen, and writer
They are best known for co-hosting the HGTV show Fixer to Fabulous
The couple recently come up with a new spin-off 'Fixer to Fabulous: Welcome Inn'
In the new show, they turn an ancient historic property from the 1880s into a fully functional inn that can accommodate guests
---
If you are a viewer of 'Fixer to Fabulous' then you will definitely be wondering to learn more about its new spin-off Fixer to Fabulous: Welcome Inn.
Jenny and Dave Marrs, the hosts, have created a new show in which they turn an ancient historic property from the 1880s into a fully functional inn that can accommodate guests.
On March 15, 2022, the couple debuts their renovated home in the first episode of Fixer to Fabulous: Welcome Inn.
Here is what we know so free about Jenny And Dave Marrs' New Spin-Off 'Fixer to Fabulous: Welcome Inn'
How did 'Welcome Inn' come about?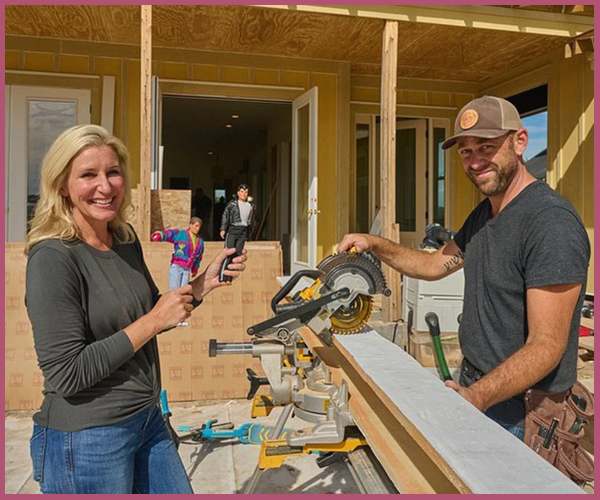 The property is located in Rogers, Arkansas. While on a tour of this historic home near Bentonville, Arkansas, the two came up with the concept. The couple bought the house out of the blue and began renovating it before turning it into an inn.
Jenny revealed to HGTV during an interview,
"We immediately knew it was such a cool house that we wanted to save. We didn't even know what we were going to do with it, we just didn't want to see it get torn down. So, we kind of bought it, really, without any plan"
Also read "Drew Scott of Property Brothers talks children after his marriage to Linda Phan!"
The house had been vacant for some time and was in severe need of repair. As soon as Dave and Jenny started looking at the layout, they recognized it would be ideal for a bed and breakfast.
When Dave and Jenny first looked at the layout, they recognized it would be ideal for a bed and breakfast.
What sets 'Welcome Inn' different from others?
Dave and Jenny considered not only the structure and design of the home but also the functioning of the space. Jenny says,
"We really wanted the house to feel like it always has, We didn't gut it or take it down to studs and re-do it to make it more modern. We really tried to keep all of the original elements we could: the staircase, the doors (we stripped off the paint), the ceilings, chimneys, flooring,"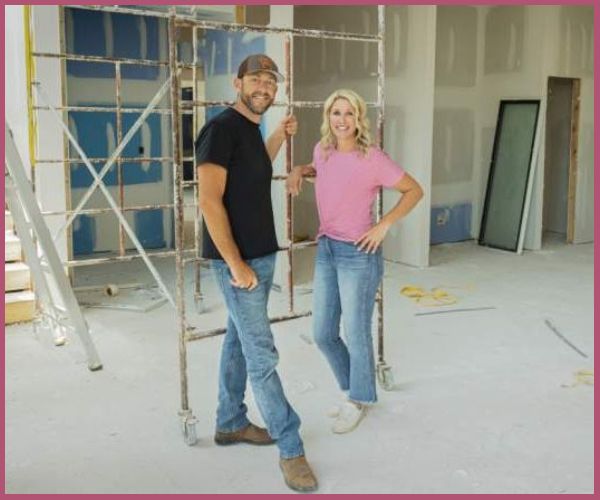 Also read "Jerry Taft, a chief meteorologist, sold his Lemont home for $1.5 million! Click to know details about his house!"
Each suite has its own bathroom and is uniquely decorated. She then concludes by saying,
"We really tried to keep it very historically accurate but of course, modernized a bit. It's a pretty traditional style but kind of timeless and classic."
The challenges that almost cost them everything
Despite Dave and Jenny's excitement for what would eventually become their inn, the structure caused various difficulties.
Over the top, Dave and Jenny had to manage their children and farm while filming Fixer to Fabulous. According to Dave,
"[This project] wasn't one we were required to do, It's the fill-in time, where you just have to go over and get it done in between all your other jobs. That's what made it such a challenge."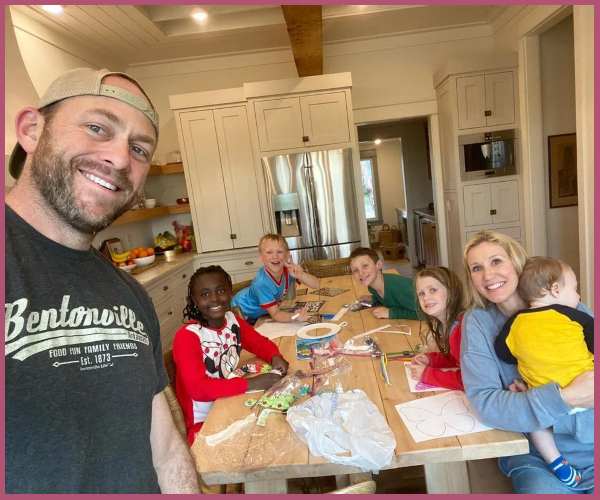 Adding to Dave Jenny says,
"A house that's been sitting that long … it's just so much work. Foundational, structural issues, plumbing, electrical — everything had to be updated."
Also read "Interesting Things You Should Know About HGTV Canada Host Scott McGillivray's Wife Sabrina McGillivray"
Similarly, the house's bee infestation was one of the most difficult aspects of repairing the inn. The problem was revealed in the show's first episode. Dave said,
"We were so close to losing the entire roof of that house and everything collapsing. I'm so thankful that we didn't and that we got everything fixed and taken care of. It was more than I ever thought it would've been."
Short bio on Jenny Marrs
Jenny Marrs is an American designer, host, and writer. Jenny is famous for Almost Home (TV Series) 2017 as a designer, Fixer To Fabulous (TV Series), 2019 as a host, and Fixer To Fabulous: Welcome Inn (TV Series) 2002. As of 2022, she is filming Fixer To Fabulous: Welcome Inn (TV Series). See more…
Short bio on Dave Marrs
Dave Marrs is an American craftsman who grew up in Kiowa. Colorado, and is best known for co-hosting the HGTV show Fixer to Fabulous with his interior designer wife Jenny. See more…