Jenny Powell, 52 and Charlie Brake, 23 seen hanging out together! Are they dating?
Legendary TV presenter Jenny Powell, 52 and reality TV star of Love Island, Charlie Brake, 23 seems to have got closer during the last few months. They were seen hanging put together. And Jenny also called Charlie warm and tender. Is the couple dating? Are they in a romantic relationship?
Jenny Powell rumored to be dating Charlie Brake
There are rumors afloat that Jenny Powell, 52 who is a TV presenter is in a romantic relationship with Love Islander Charlie Brake, 23. Charlie had shared a photo of him mealing during his holiday in Dubai. He captioned this social media post:
"You are what you eat."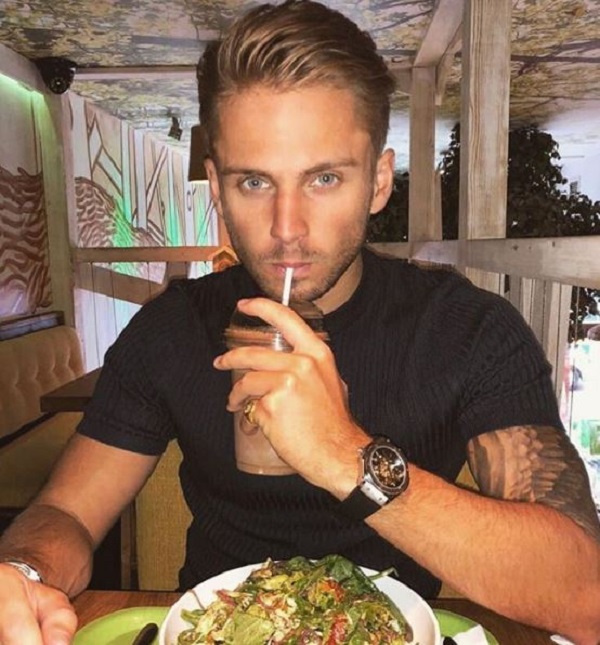 The Wheel of Fortune host Jenny replied:
"Tender and warm?! 🤣."
This is just one of the posts about which their fans started speculating of a likely relationship between the two. Last month, they had some afternoon drinks together and this set the fans again thinking about what kind of relationship it was. Was it a romantic one or just a friendly one? In this photo, Charlie and Jenny were in a London bar and had cocktails glasses in their hands. They were close together.
More about the couple's London bar post
In the photo of the bar in London, Jenny was smiling. She had on a chic pink and red floral dress. Besides, she had let down her hair loose and they hung up to her shoulders.
Charlie looked handsome in a simple blue shirt and he had styled back his dark blond hair. And for this fun-filled afternoon outing, Charlie had put the caption:
"Afternoon G&Tea ☕️ #experiencematters."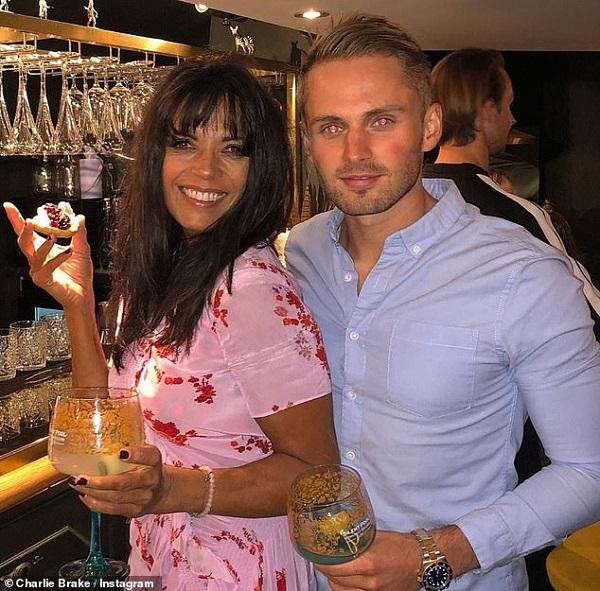 The same photo Jenny also shared on her Instagram. But she did it not once but two times. She captioned it:
"Afternoon tea? Or is that G&T?!!"
For the second same pic, she wrote below:
"Afternoon G&T with… what's his name again?"
Fans were perplexed and were debating whether she was his girlfriend or something else. But whatever the relationship, they were happy for both of them.
Fan comments on this new budding relationship
The couple has grown closer over the past few months. One fan commented:
"Thought it was his mam 🙄."
Another social media user wrote:
"He looks happy so I'm happy for him."
And another one wrote:
"The romance we never thought we needed until now 🤷🏽‍♂️ 🖤."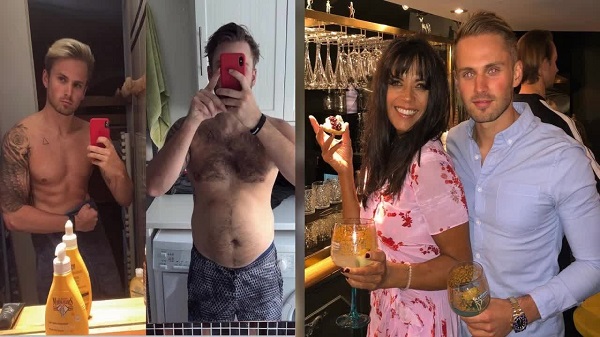 Jenny is engaged to sports therapist Martin Lowe. The two had met in 2010 while buying coffee at London's Euston station. It was in 2016 that Jenny spoke to Kate Thornton on her podcast titled White Wine Question Time. She explained:
"I was in Pret a Manger at Euston waiting to get the train back up to Manchester and this Adonis walks in, I thought, 'Bloody hell, he's alright'.

"And I just put my head down because I was ogling him, and this shadow loomed over me and it was him asking if he could sit down."
Earlier, she was married to Toby Baxendale and has two daughters with him. They are Constance, 19 and Pollyanna, 11. And on the other hand, Charlie was dating his 2018 Love Island star Ellie Brown but the romance was short-lived. It was also on the on-off type. After that, he had a low-key romantic fling with Ferne McCann.
Also, read the complete bio of Jenny Powell here