'Jeopardy!' champ Amy Schneider is Married to her GF Genevieve Davis!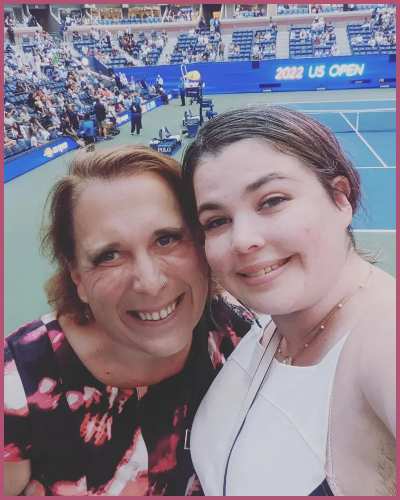 The Jeopardy long-reigning champion Amy Schneider is married as announced in September 2022.
She recently announced that she tied the knot with her girlfriend Genevieve Davis back in May 2022.
Learn about the love and married life of the 40-game champion of Jeopardy.
---
The Secret's out! Jeopardy's Amy Schneider is hitched to her wife Genevieve Davis in an intimate wedding in May 2022.
Who is the bride of Amy Schneider?
Amy Schneider has revealed that she eloped with her girlfriend Genevieve Davis back in May 2022. The wedding was a small private ceremony, where the two exchanged their marital vows.
The lesbian couple revealed their marriage details only months after their wedding on September 27, 2022, on Instagram with Amy announcing,
"Genevieve and I are delighted to announce that on Monday, May 9, we were married in a small private ceremony at the Alameda County Recorder."
The Jeopardy champ Amy had a secret marriage ceremony with their beau on May 9, 2022. Later, she kept on detailing their upcoming traditional nuptials adding,
"We will still be having a traditional wedding and reception next summer."
In explaining why the couple opted for the simple wedding previously the duo talked about their busy life. They were planning but don't find the right timing to celebrate and just thought of marrying simply s they couldn't wait to proclaim their commitment.
Also, Read Todd Bridges Married his Love Bettijo B. Hirschi in California!
Schneider revealed her Wedding details on Social Media
The Jeopardy winner has not only revealed that she got married but posted snaps from the wedding on her Instagram and Twitter accounts.
Meanwhile, the gorgeous pics featured the newlyweds Davis and Schneider holding each other while Amy Schneider kissed her bride on the cheek. The married lesbian couple donned two simple white dresses and floral headpieces.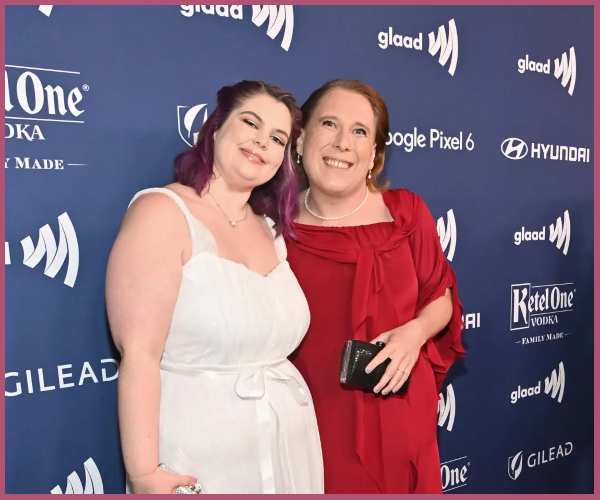 Amy Schneider who met her future wife through her friend's boyfriend went on to detail her wedding. She then went on Twitter, sharing photos from their wedding day captioning,
"A year ago today, I was in [Los Angeles], waiting to fulfill a dream. The year since has been full of good days, but by far the best one was May 9th, when Genevieve and I got married. Without her, none of the other good days would have happened. I'm so lucky to share my life with her!"
They were engaged in February 2022 which the former added with a photo of their left hands rocking engagement rings captioning,
"She said yes! Well, actually I said yes, but then I wanted to propose too, so she said yes as well lol. I couldn't be happier or more proud to be marrying the very best person in the entire world, and I'm so glad to be sharing my life with her. It's great to be able to introduce her to people as 'Genevieve, my fiancée' 🥰🥰🥰."
Also, Read 'So You Think You Can Dance' Alum Valerie Rockey Married Her Boyfriend Ace Thor in Indiana Wedding Ceremony!