Who is Jeremiah Raber? All about the show 'Return to Amish', difficult childhood, married life
Jeremiah Raber is a reality TV star who has been part of the TV series Return to Amish. The show is returning back for its sixth season after a two-year break. The series is about Jeremiah Raber who is meeting his biological family.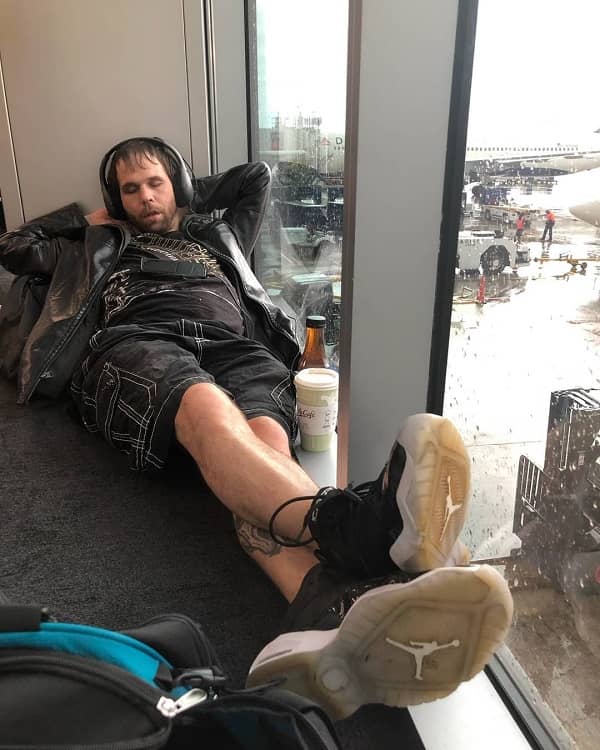 On 22nd March 2021, Jeremiah opened up about the sensitive moment of his biological family. He wrote on Facebook,
"Starting tomorrow night ill have to re live some very sensitive moments that I experienced on my journey to finding answers about my biological family. It was and will be worth every moment. I hope you guys enjoy watching my story unfold this season!!"
When did Return to Amish premiere?
The sixth season of Return to Amish premiered on 22nd March 2021. Jeremiah Raber had also revealed the premiere of the show on his Facebook. Raber revealed that people were constantly asking him about the premiere of the show. He and his wife Carmela are returning to the show and fans are curious to know if their marriage would last or not.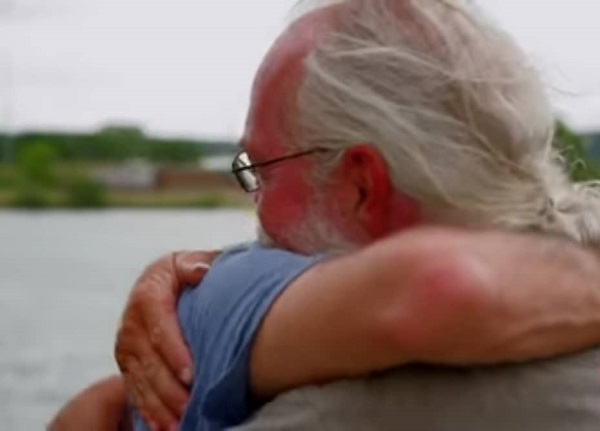 It is known that he is finally able to track down his biological family. When he was a child, Jeremiah was adopted into the Amish community and he has been searching for his biological family. In the trailer of the new season of the show, Raber is seen meeting his biological father and fearfully hugging him. He also got to meet his grandmother.
Also read Where is Josh Basili of 'Love at First Kiss' now? Know about his age, dealing with negativity, all girls he kissed on the show, and more…
Tragic childhood of Jeremiah Raber
Jeremiah Raber being adopted into the Amish family never felt he belonged there. It was difficult for him to adopt the Amish lifestyle. He was just one and a half years when he was adopted. Once he shared that he became estranged from his adopted family and had not spoken to them since. He wrote,
"I never really lived by [their] rules since I knew I wasn't meant to be Amish. Don't get me wrong they do have good things going on. Then just because I didn't live up to their expectations my adopted mom looked me straight in the eyes and told me 3 different times she doesn't know why she adopted me,"
Jeremiah Raber has been married twice!
Jeremiah Raber's first marriage was with Noami Stutzman which did not last long. They were married from 2005 to 2011 and have three children together. He does not appear much in the life of his two daughters and a son. He lives in a different state from his baby mama.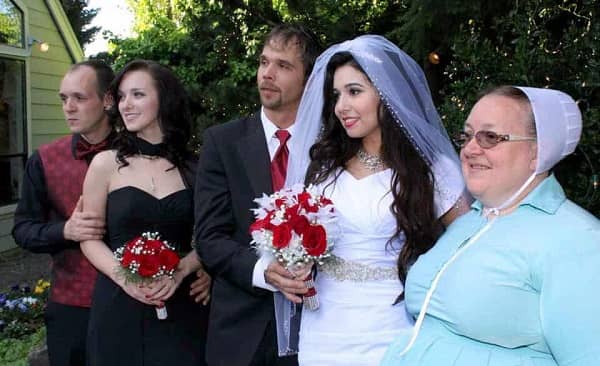 Their son was involved in an ATV accident and on a deleted Facebook post, Jeremiah slammed her to keeping him unknown about their son's accident. At present, Jeremiah is married to Carmela Mendez since 2016 but he was arrested for domestic violence in April 2017. Raber got into a verbal dispute with Carmela. Even though they have a difficult relationship, they seem to be together.
Also read Leslie Odom Jr. and wife Nicolette Robinson welcomed their second child! Know about their married life and net worth