Jeremy Clarkson's Farm star Kaleb Cooper is expecting second baby with his girlfriend Taya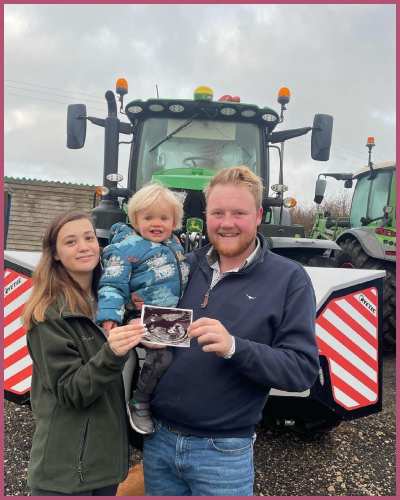 Jeremy Clarkson's Farm star Kaleb Cooper and his girlfriend Taya are expecting a baby.
Kaleb and his beau Taya are going to be the parents of two.
Learn about the relationship timeline of Kaleb and beau Taya.
---
Kaleb Cooper's girlfriend Taya is pregnant with their second child
Kaleb Cooper, the farm manager, 24 is expecting his second child with his girlfriend Taya. The couple is already parents to a 20-month-old son Oscar.
He wrote on his Instagram spilling the big secret of another baby's arrival captioning,
So excited to announce that baby cooper number 2 is cooking nicely😂.my number one goal is to buy myself a farm and be able to bring my kids up enjoying what I think is the best lifestyle which is the farming lifestyle 🚜🙌🙌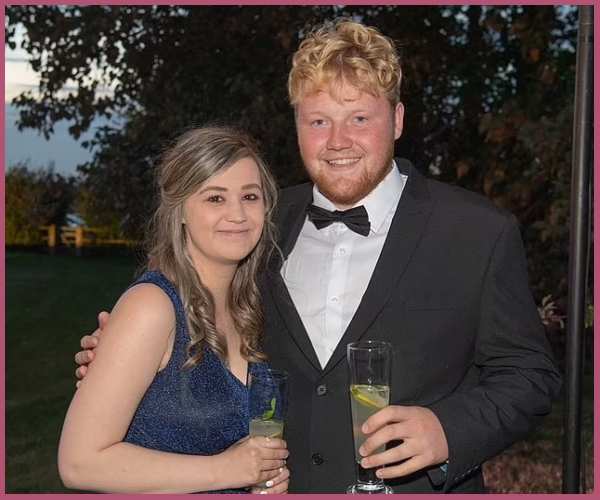 The Amazon Prime's Jeremy Clarkson's Farm star is excited about expanding his brood and bringing up new fatherhood experience with his baby no.2. While the pregnancy news of his girlfriend Taya circulates, his baby's gender is kept a secret to date
Embarking on his parenting journey with partner Taya has been fun and here's a new baby due June 2023. He poured his heart into his fans who widely recognise him for comical clashes with Clarkson on the show, he confessed his feeling,
"I don't know if I feel nervous or excited. I have always wanted to be a younger dad and I have plenty of experience with kids having to put up with Jeremy every day."
Talking about his firstborn son Oscar and his farming skill, Kaleb Cooper, who is now sharing the ultrasounds pictures of their baby-to-be born added,
"Oscar is already better at farming than Jeremy I'm sure of it!"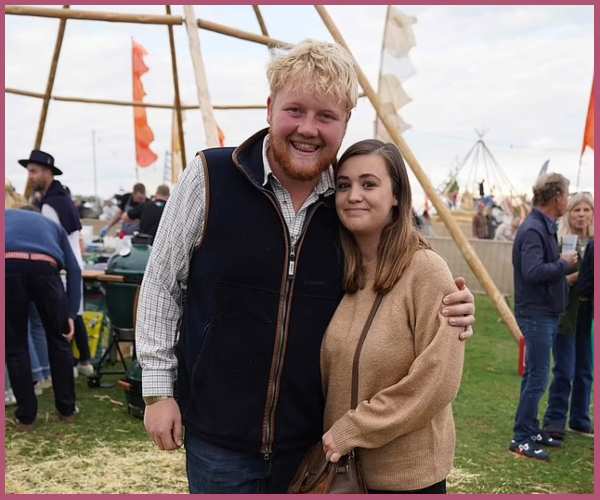 Kaleb and Taya, also 24, only revealed the baby news to their parents after her 12-week scan and now everybody is thrilled. Balancing work and dad duties both are to happen with proper planning as he adds,
 "Crap, I could have timed that better. My next goal is to bring my small little family to my own farm."
Kaleb Cooper who is now looking to take the plunge and purchase his property after having learned skills with guru Jeremy Clarkson added,
"I'm doing all I can to try to get that. Your dreams come true when you work hard and you're passionate about something."
Also, Read Youtuber Nabela Noor Is Expecting Second Baby with her Husband Seth Martin!
Who is Kaleb Cooper?
Kaleb is a young acting aspirant who is a real-life farmer premiering on Amazon's Prime Jeremy Clarkson's Farm. The star is popular on Instagram as well with over 1M followers on the platform.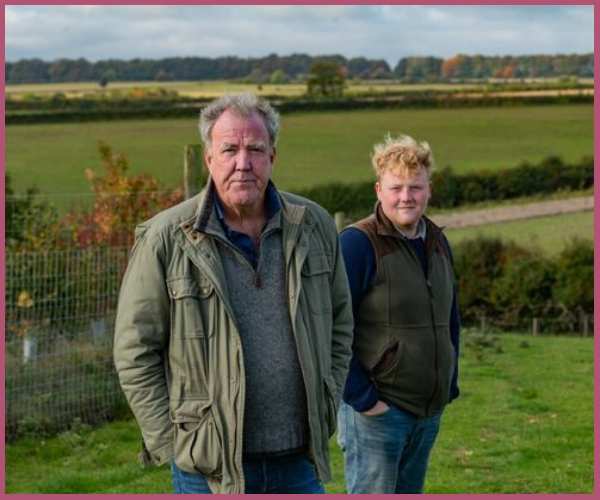 His first-ever book as a struggling farmer, which includes a journey from his tractor, a comparison of Hairstyles to hay and straw to pen, The World, was a Sunday Times Best-seller. Backing his journey, Cooper had said,
"It is crazy to think that 15 weeks ago I was sat in my tractor with a little video recorder saying stuff that I think of to write in my book." 
Kaleb Cooper is also the owner of his cider brand and is also running his own contracting business. He is also busy filming for the next season of the most loved farming show, Jeremy Clarkson's farm.
Also, Read  Convicted Elizabeth Holmes is pregnant with her second baby ahead of going to prison for 11 years