Jeremy Renner Gives First Interview After Snowplow Accident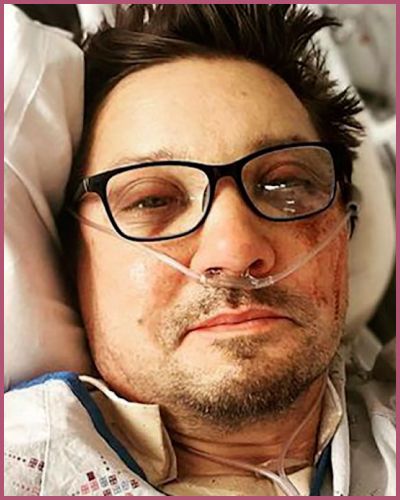 Avengers star Jeremy Renner was left in critical condition after his snowplow crushed him.
The actor broke eight ribs but says he would do it again to save his nephew.
---
Jeremy Renner has given an interview for the first time since his snowplow accident
Jeremy Renner has given his first interview since the snowplow accident on New Year's Day which almost killed him. The trailer for "Jeremy Renner: The Diane Sawyer Interview – A Story of Terror, Survival and Triumph" was released on Wednesday.
In the trailer, the actor discusses the incident in which he was crushed by a snow plow he was using near his Nevada home.
During the interview, Sawyer asks if he remembers the pain of being run over by the seven-ton machine. He confirms that he was awake during the entire ordeal.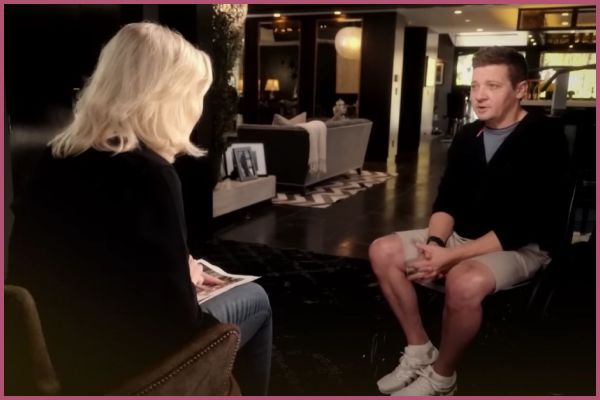 "Oh, all of it, yeah, I was awake through every moment."
The interview will air on ABC at 10 p.m. ET on Thursday, April 6, and will also be available for streaming on Hulu the following day.
Renner broke eight ribs in the accident but says he would do it again for his nephew
During the interview, Renner shared some emotional moments about his heroic attempt to save his nephew from being hit by the snow plow.
The incident occurred when the actor was assisting his nephew in freeing his car from snow, near his own residence in Lake Tahoe. After his efforts to stop the snowplow from hitting his nephew, he was crushed by the machine.
Renner told Sawyer
"I'd do it again." 
She replied:
"You'd do it again?" 
The actor recalled the terrifying incident:
"Yeah, I'd do it again cause [the snowplough] was going right at my nephew. I see him in a pool of blood coming from his head I ran up to him. I didn't think he was alive."
The interviewer then read off the list of Renner's injuries:
"eight ribs broken in 14 places. Right knee, right ankle broken, left leg tibia broken, left ankle broken, right clavicle broken, right shoulder broken. Face, eye socket, jaw, mandible broken. Lung collapsed. Pierced from the rib bone, your liver – which sounds terrifying."
The actor revealed that he was thinking about how his body was going to look like after that accident:
 "What's my body going to look like? Am I just going to be a spine and a brain, like a science experiment?"
Also, read: Sonni Pacheco gave fans a rare glimpse into her second pregnancy following ex-husband Jeremy Renner's horrific snow plow accident
Jeremy Renner teared up while giving the interview
An emotional Jeremy Renner teared up when Sawyer said:
"I heard that you had, in sign language, you said to your family, 'I'm sorry.'"

Renner has given an emotional interview (Source: ET)
He said later:
"I chose to survive. That's not gonna kill me, no way. I've lost a lot of flesh and bone in this experience, but I've been refuelled and refilled with love and titanium."
The interview will show his physical therapy, featuring his use of a knee scooter to get around. The Avengers actor has been keeping his fans informed of his recovery through social media. Recently, he shared a video of himself walking for the first time with the help of an anti-gravity treadmill.
Sawyer asks:
"When you look in the mirror, do you see a new face?" 
Renner replies,
"No, I see a lucky man."
You may also like to read: A Special Birthday! Jeremy Renner Celebrates His 52nd Birthday in Hospital Bed, Just Days after His Deadly Snowplow Accident!