Jerry Taft, a chief meteorologist, sold his Lemont home for $1.5 million! Click to know details about his house!
Jerry Taft and his wife, Shana Taft has sold his precious house of five bedrooms, 4,000 square foot house in a gated community in Lemont for $627,000.
The brilliant veteran weather forecaster who has been with Channel 7 since 1984, now lives little more than a stone's throw from the house.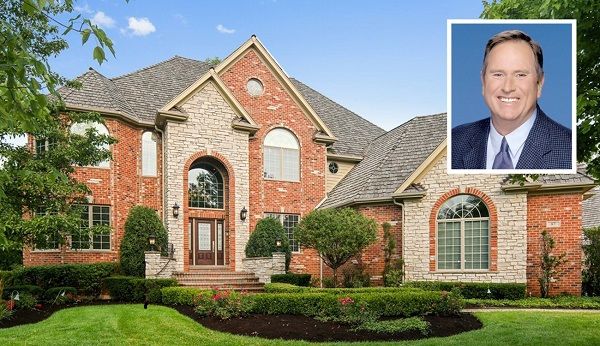 Jerry Taft's valuable house
In the year 2005, Channel 7 weatherman Jerry Taft and hi wife, Shana Taft had paid $1.6 million for the house of five bedrooms, 4971 square foot house built in 2004 just down the street. He said:
 "just a couple hundred yards away,"
Mr. and Mrs. Taft had moved into the larger house not long after buying it but decided to hang onto the smaller house and renovate it during the real estate downturn.
According to him:
"We put new countertops in, new hardwood floors, a new roof and a new deck, because the house was 20 years old.And since the market was bad, there was no point in trying to sell it, so we took our time."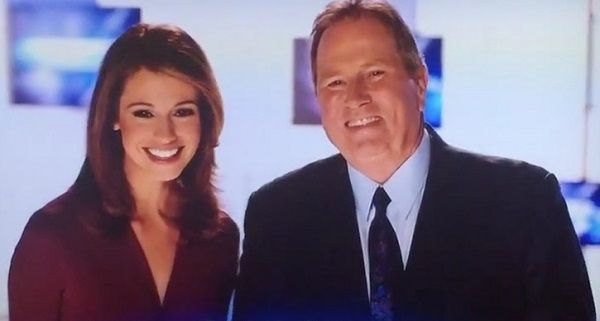 When the house was built in the year 1992, the home had a double staircase, a first-floor master suite, four other en-suite bedrooms with walk-in closets, a kitchen with custom cherry cabinets and granite countertops.
It even included a great room with floor-to-ceiling windows, a first-floor office, dark stained hardwood floors, a finished lower level, a four-car garage and a two-tier deck.
On a half acre, Jerry Taft paid $375,000 for the house in the year 1994.
Jerry Taft sold the house after a month of listing the house for $650,000.
Jerry Taft's net worth and achievements
In the past few years, Jerry Taft has accumulated the net worth of a whopping $1.5 million for all of his endeavors as a meteorologist.
It looks as if he has been earning a considerably the amount of salary for his work. This led him to accumulate such a great amount of wealth.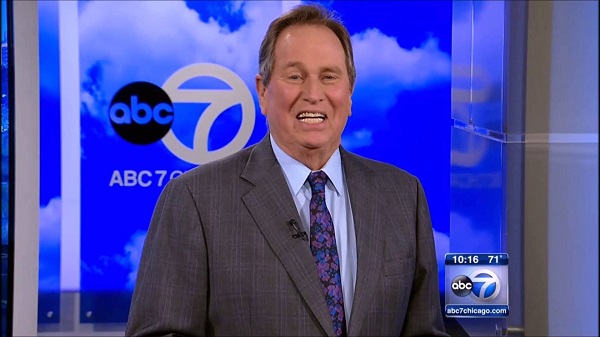 Channel 7 weatherman, Jerry Taft is considered as one of the seven 2009 honorees who had been inducted into the SIlner Circle in the National Academy of Television Arts and Sciences.
He has also been described as the favorite weatherman by the Chicago Tribune. Moreover, his work on radio and television is obvious to be an achievement which has helped him to earn a considerable name as well as fame.
You may also like to read Lucy Verasamy: her life affected by her job! Learn about her meteorologist journey and body regime
More about Jerry Taft's career
During the initial stage of his career, Jerry Taft had joined in on the KMOL-TV which is the NBC affiliate situated in Antonio in Texas. Later, he joined the WMAQ-TV in the year 1977. He has then called upon to join the ABC 7 in 1984, August.
Taft had worked for about 15 years in the United STates Air Force as a pilot and also a forecaster before he began his career in broadcasting.
He even worked as a classroom teacher for aviation and flight planning and an instructor pilot in the T-38 aircraft.
It is very interesting know that Jerry Taft not only worked on the television but, he has also been known for his extensive work on the radio as well.
His endeavors on the radio include the provision of weather reports for the WMAQ-AM as well as the WLS-AM. He worked there in the 1980s.
Talking about his current career, he has been working as a metereologist of the WLS-TV. He has also been holding the chief the position of metereologist for the past many years.
His name comes, he is considered as one of the best metereologists of Chicago as he was named one of the Chicago area's favorite weathermen by The Chicago Tribune.
Similarly, he has also been acclaimed for his no-nonsense delivery that appeals to many.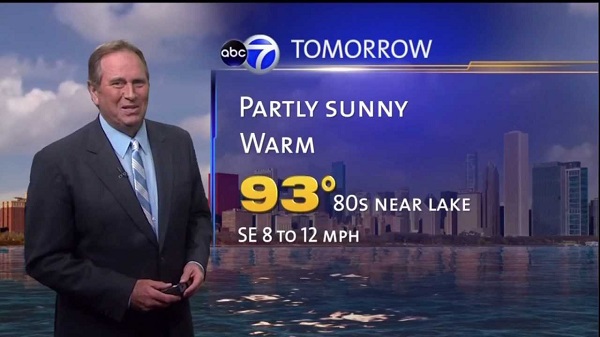 Also read Who is the husband of Meteorologist Alexandra Steele? Does she have any child? Click to know the answers!
Short Bio on Jerry Taft
Jerry Taft is an American meteorologist. Furthermore, he is the chief meteorologist for WLS-TV in Chicago. In addition, The Chicago Tribune appointed Jerry as the Chicago area's favorite weathermen. More bio…