Jersey Shore's Ronnie Ortiz-Magro's Friends could not see him single! Who is he dating now?
Ronnie Ortiz-Magro has a new dating show of his own!
He was set up on his own dating show on the episode of Jersey Shore: Family Vacation. He has dealt with many challenges in relationships for over a decade and his friends wanted him to find love again.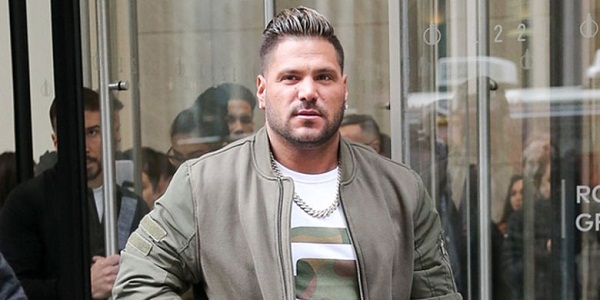 They gathered in LA during the Covid-19 pandemic at an empty hotel. They made all the plans for the hotel. Likewise, they planned to find a decent girl for Ronnie so he could settle down.
On a dinner night, Nikki Hall called him 'single Ronni'. Ronnie revealed that he is more focused on his daughter at present rather than dating.
Mike Sorrentino revealed,
"Ronnie is doing big things right now. He's moved away from Jen, he's co-parenting Ariana, he moved into an awesome house, he's making good decisions."
But Magro also agreed when DJ Pauley said Roonie needs a nice girl. He wanted to find someone who is a good role model for his daughter and someone who would take care of him. Even though Ronnie is single he has been enjoying a good time with his friends.
Also read Are James Charles and Larry dating? Who is Larray's boyfriend? Also, find out James's net worth in 2020
Who is Ronnie Ortiz-Magro's new girlfriend?
Ronnie Ortiz-Magro has found a new girlfriend after being single for a while. The hard work of his friends has paid off. He became Instagram official with his new girlfriend Saffire Matos.
He posted a picture of them on a boat with him carrying her on 29th October 2020 and wrote,
"You can't force happiness, when you know it's real you realize it eventually chooses" you!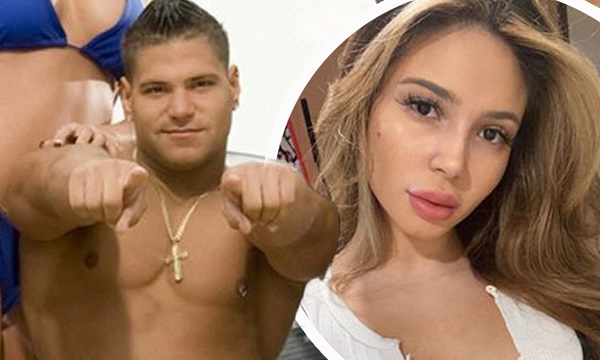 His new beau was wearing a Dior bucket hat and a yellow bikini. They were vacationing in Dorado Reef in Puerto Rico. His ex-girlfriend Jen Harley also revealed about her boyfriend Justin Hensley on the same day.
Ronnie Ortiz-Magro's popularity on social media
Ronnie Ortiz-Magro has a huge fan following on his social media accounts. His Instagram account has 2 million and he has made more than 1.3k posts. He mostly posts pictures of his adorable daughter.
On 17th March 2020, Ronnie shared a picture of his daughter and wrote,
"With everything being so hectic and peopl acting like this a season of #WalkingDead!! All I have to do is think of this #Face and it makes me"
Magro also posts pictures with his co-stars and friends. He has traveled to many places and posted pictures. He is also a fitness freak and shares pictures of his toned body and workouts. On Twitter, Ronnie has 1.4 million followers and joined it in January 2010. He has not made a new post since 2018.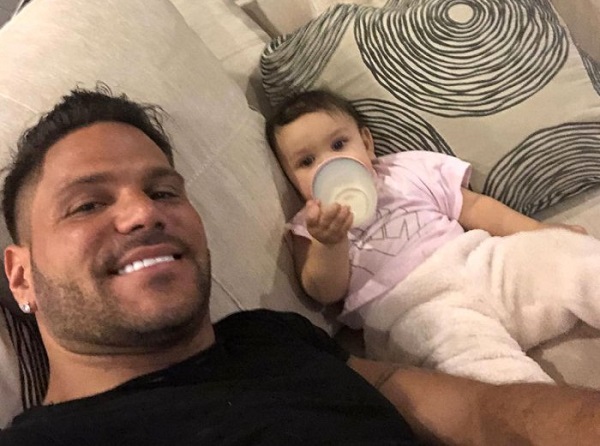 His Facebook account has 1 million followers. He created his Facebook page on 30th April 2020. He shares various news of celebrities on his account.
Also read Who is Hannah Bronfman? Barack Obama announced Hannah welcomed her first child! Know about her age, married life with Brendan Fallis, social media, biography
Short bio on Ronnie Ortiz-Magro
Ronnie Ortiz-Magro is an American television personality and actor. People mostly recognize him as one of the cast members in the popular MTV reality series 'Jersey Shore'. Read more bio…