Jersey Shore cast Ronnie Ortiz-Magro and Jen Harley's relationship timeline! Ronnie misses daughter Ariana Sky Magro
Ronnie Ortiz-Magro is currently single and so is his ex-girlfriend Jen Harley. Ronnie and Jen's relationship was not always in good terms.
Ronnie's Previous Relationship
Ronnie was previously in a relationship with his Jersey Shore costar Sammi "Sweetheart" Giancola. They were in an on-and-off relationship from 2009 to 2014. It was revealed in April 2018 that Ronnie is still in love with Sammi.
Also read Jersey Shore Star Ronnie Ortiz-Magro Posts About His Daughter; Ortiz's Ex-Girlfriend Jen Harley's Statement About Their Split-Up!!
Ronnie's Relationship With Jen
After that Ronnie started dating Instagram star and business person Jen Harley. They started dating in February 2017. Jen is his baby mama as well. They have never-ending relationship woes.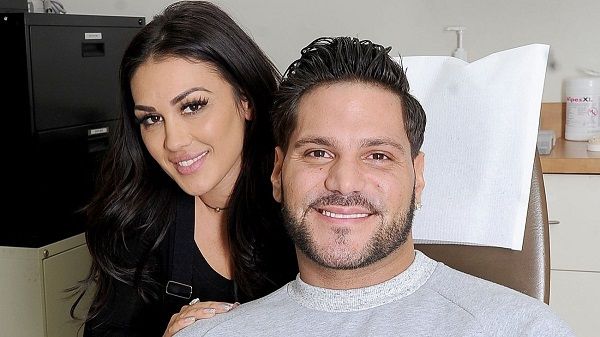 On 30th April 2018, Ronnie and Jen confirmed their split however, they got back eventually on May 15. Again after six days, they broke their relationship again.
Jen recently accused Ronnie of cheating with her friend. Jen wrote in a post,
"You cheated, you lied, you f–ked up. It's always been you,"
Similarly, she added,
"I don't want to hear about Ron and all these girls I know believe me there has been sooo many screenshots and pictures. I'm use to it I know he's hooking up with my friend to get back at me (back at me for not wanting to get back with him). It's a cycle that never end. I'm exhausted and disgusted by it."
After the birth of their daughter, they have been fighting for co-parenting.
Arrests of Jen and Ronnie
On 24th June 2018, Jen was arrested for domestic violence in Las Vegas. According to sources,
"Jen hit Ronnie in the face during the argument, and he asked [her to] pull over and let him out of the car. She stopped, and Ronnie tried getting out and got caught in his seatbelt. Jen started driving away, dragging Ronnie. … Ronnie's face was bloodied and bruised, and he's got a nasty road rash."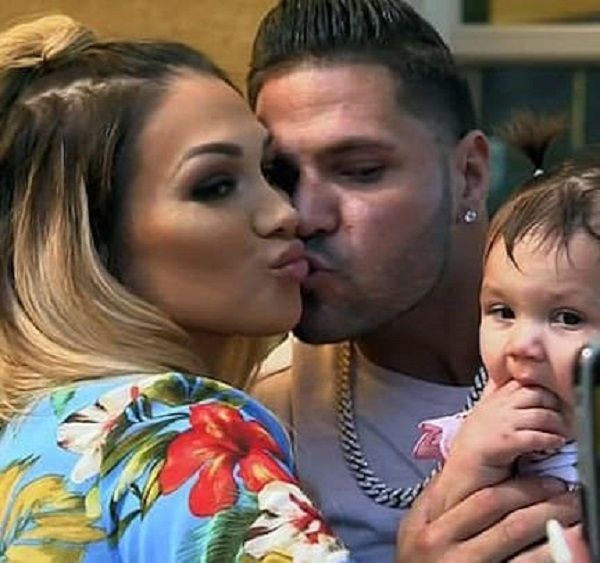 Recently, in October Ronnie was charged for domestic violence and kidnapping. Similarly, he was charged with seven misdemeanors: domestic violence, child endangerment, brandishing a weapon, criminal threats, false imprisonment and two counts of resisting arrest.
Following his arrest, Jen was pictured with serious bruises on her leg and shoulder. Ronnie was arrested after he was allegedly chasing Jen around the apartment carrying their daughter.
Also read Jen Harley accuses boyfriend Ronnie Ortiz-Magro of cheating! Was Ronnie unfaithful to his on-off girlfriend Jen?
Ronnie Ortiz-Magro misses his daughter every day
Ronnie Ortiz-Magro has not got time to spend with his daughter. His daughter Ariana was born in April 2018 and at present, she is 20 months.
On 23rd December 2019, Ronnie posted an Instagram story of his and his daughter. He captioned,
"Missing you more and more everyday [sic],"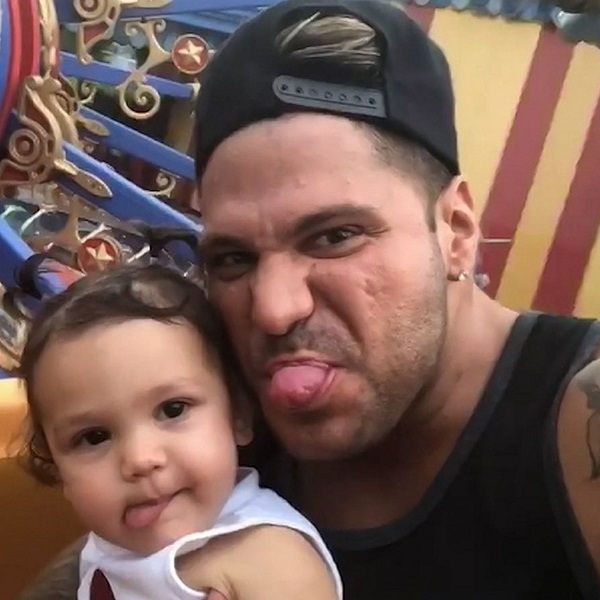 Similarly, he shared a poem,
"I was there when you took your first steps and for all those times you were a mess. I was there when you fell off your bike and I know all the things you really like. Likewise, I was there when you cried tears all night and wiped them away in the new days light."
During October, Ronnie was ordered to stay away from Jen and his daughter after an alleged domestic violence altercation. Likewise, he was charged with child endangerment.
Short bio on Jen Harley
Jen Harley is an American Instagram star and business person. Harley made a guest appearance in the TV series, Jersey Shore: Family Vacation. 
She is a brand ambassador for Fashion Nova. Read more bio…
Source: US Magazine, Toofab