Jersey Shore star Angelina Pivarnick has bridal shower celebrations with her co-stars!
The reality TV star Angelina Pivarnick had a bridal shower with her co-star Deena Nicole Cortese. She is preparing for her upcoming wedding to her fiance Chris Laangeira. Let us know the full details here!
Angelina Pivarnick and her bridal shower
The reality TV star of Jersey Shore fame, Angelina Pivarnick, 33 celebrated her bridal shower with her co-stars and family. The event took place at the Historic Old Bermuda Inn situated in Straten Islan in New York this Saturday 26 October 2019. Angelina looked extremely happy and she excitedly uploaded a picture of the celebration on her Instagram for her 861.9k fans. It showed her with her friends including her co-star Deena Nicole Cortese.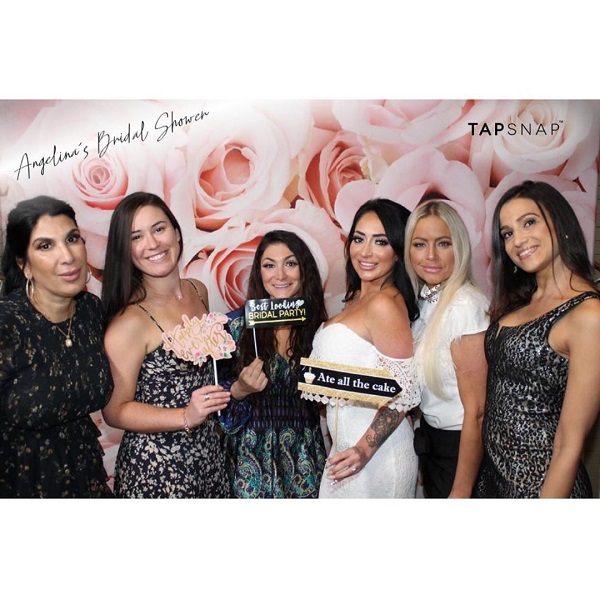 The bridal party went well and Angelina captioned the picture:
"My lovely bridesmaids and maid of honor,"
She continued:
"Thank you for such a special day today. I wouldn't of done it without you guys."
This event or party is held at the to-be bride's home or dedicated place and in it, the female relatives and friends of the bride-to-be shower her with love and gifts.
Angelina Pivarnick and Chris Larangeira-their relationship timeline
Chris and Angelina know each other for the past 14 years. Chris is a sanitation worker. The two fell in love with each other more than 2.5 years back and began dating. Angelina had said to US Weekly at that time:
"We always liked each other, but I believe God brought us together at the right time,"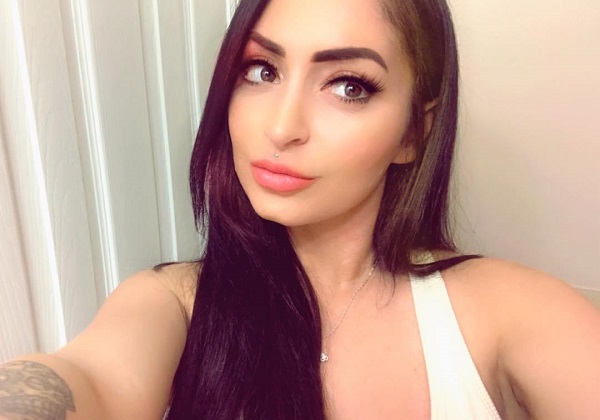 In January 2018, the couple got engaged. It was a simple but cute engagement. Chris had proposed to the reality TV star at home and where he had arranged the rose petals on the bed to spell the words A&C. Angelina had revealed of this engagement:
"He proposed and then we laid in the roses,"
The couple will exchange wedding vows this November. Angelina was previously in a relationship with David Kovacs and the two ere engaged in 2011. Later she dated and did an engagement with Louie Gero in 2016. But both these relationships failed and now it seems that she is in a happy space of her life.
The drama on Jersey Shore
The bridal shower has come in the middle of a drama that is ongoing on the show between Angelina and her castmates. Angelina who is an EMT said earlier this month on the show Jersey Shore: Family Vacation that Zack Clayton Carpinello who is the boyfriend of Jenni 'JWoww' Farley had flirted with her. Due to this, Jenni, 33 had split though temporarily from Zack, 24 who is a wrestler.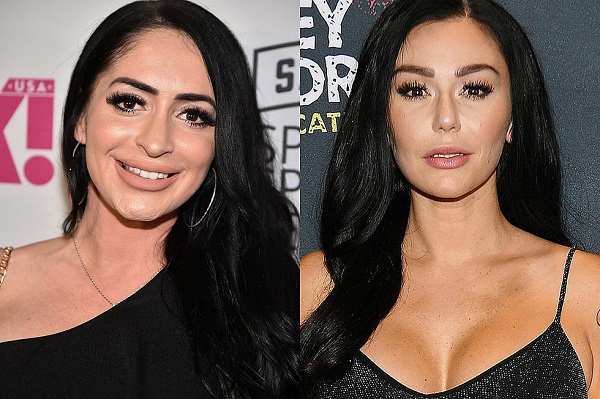 On 10 October 2019, Jenni posted on her Instagram:
"I feel disrespected by someone I called a friend and by someone who stated they loved me."
Angelina put up a cryptic Instagram post which read:
"I believe in being strong when everything seems to be going wrong,"
The post further read:
"I believe that happy girls are the prettiest girls. I believe tomorrow is another day, and I believe in miracles."
She asked Jenni and Zack for a threesome but later said that it was a joke. She also denied kissing Zack.
Source: US Weekly