Jesse James' pregnant wife Bonnie Rotten Called off divorce after One day!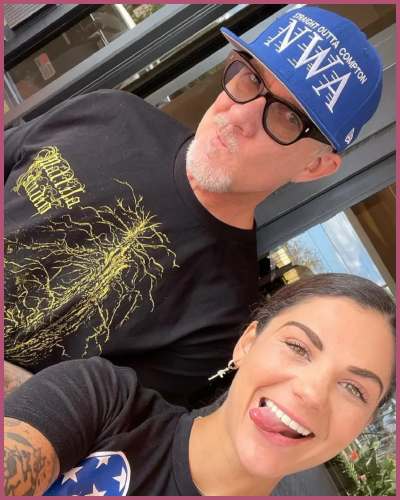 Jesse James's 5th wife Bonnie Rotten is giving her marriage a second chance. 
Here's why 10 weeks pregnant Rotten accused her husband of infidelity.
Know between what happened back home that Bonnie called off her decision to divorce. 
---
Bonnie Rotten and Jesse James are Back Together
That was quick, ain't it? Bonnie Rotten, Jesse James' pregnant wife has reconciled her difference with her husband after getting into a fight. She had even accused him of infidelity and cheating within 6 months of getting married.
James, 53, who wed his fifth wife Rotten, 29, on June 25, 2022, had his marriage on the verge of separation. She even filed for divorce out of anger and frustration only to withdraw the petition the next day.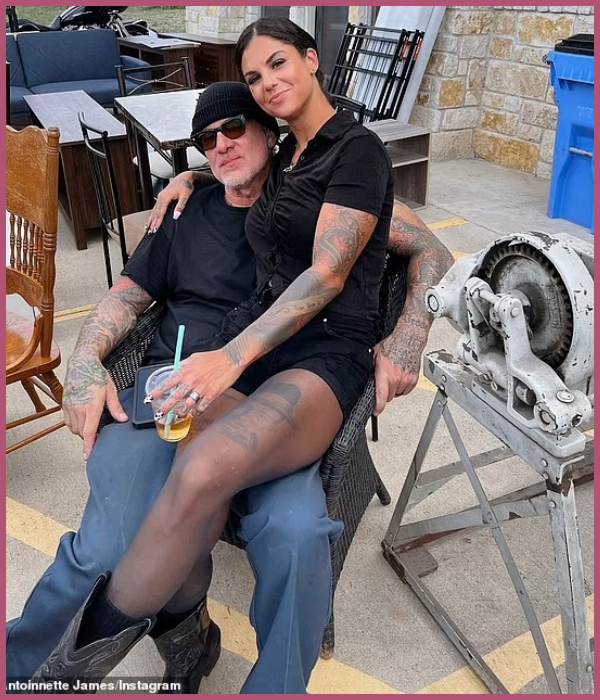 Jesse James has vehemently denied the cheating accusations that his wife put on social media which is now deleted.
Rotten announced her pregnancy with a sonogram photo in Late November with the caption that shocked everyone. It read,
Jesse is busy trying to f*** other women while I'm Pregnant
On Saturday James claimed he and his former pornstar wife Rotten had worked out their differences and given their marriage another chance. Even his pregnant wife Bonnie has called off their divorce – just days after publicly accusing her husband of cheating on her with other women.
How did Bonnie Rotten assure her fans that she is again with her husband?
Bonnie Rotten (real name Alaina Antoinnette James) on calling off the split, saying she and James are 'working out their issues wrote,
Yes I filed for divorce… the next day I filed a non suit to stop the divorce. I love Jesse so much and was very hurt by what I saw when I went through his phone.
She was furious about his message with other women but no sex word was used in the text message itself, she added,
'In his defense and the reason I am back home is that he didn't say anything inappropriate, he didn't talk about having sex or meeting up with anyone. That is why I am here working out the marriage that I believe in.'
How did Jesse James deny cheating allegations by their wife Bonnie?
Jesse James earlier the things work out, came to Instagram on Friday, December 2, 2022, denying the cheating allegations, writing,
Baby I didn't cheat on you I swear!! I'm sorry we got into a fight. I'm sorry I called you a r****d when we were fighting. It was out of line and childish and immature. I'm sorry I did that.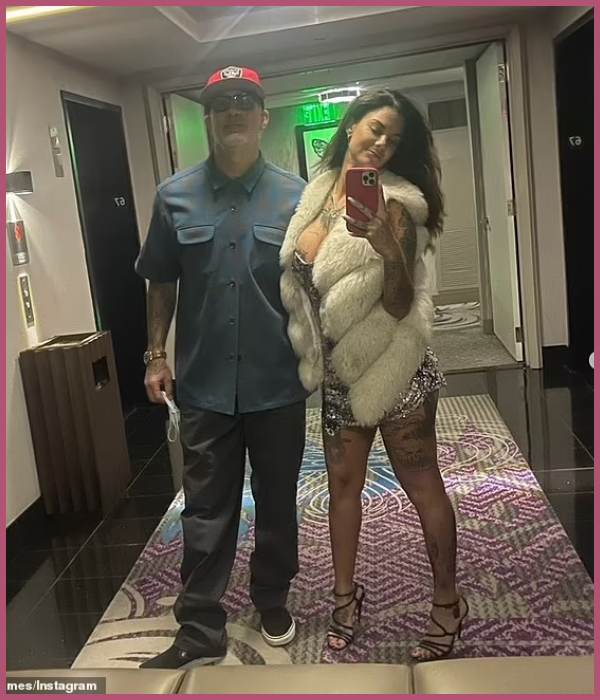 James had a long history of infidelity previously as well before Rotten accused him. But this time, he might not be cheating. His cheating on ex-wife Sandra Bullock he admitted by adding,
'In the whole time we have been together, I have never texted or sent inappropriate DMs to anyone. Please know. I've never thought about cheating on you. I've never tried to cheat on you. I've never had the urge to cheat on you. You are the only one I want, forever.
Meanwhile, James also admitted that he had texted an ex 'out of spite' after his row with Rotten, saying: '
Every chick that was hanging around back then got told I was in love with you and I couldn't see them anymore. I really thought we were done, and I was so mad and acted out of anger and spite. I know this hurt you and I'm sorry. I unfollowed her and won't contact them again.'  
Jesse James assured Bonnie Rotten to fix the mess he created
Jesse James shared a happy picture of the husband-wife while posting this apology post. He assured her,
'I know you're pregnant, and I know you are having a rough time right now. I want to make things better and do everything possible to make your life the best.
Promising how he is going to be positive and act as if he had learned from his past mistakes before changing the whole apology caption to '2022 a love story in 9 pictures
'I want to be a positive and fix everything with us. I've learned from my past mistakes and I will do whatever it takes to make you happy, and gain your love and trust. Please come home. I love you.'
Jesse James confirmed that he is happy to be back together with Rotten
On Saturday, December 6, 2022, he took to social media signaling the row between them is over and they are happy now.
'Ok I think you guys have had enough.. I'm sorry you guys had to endure my little social experiment this week, but it was necessary, For Starters…I love my wife. Like really love her.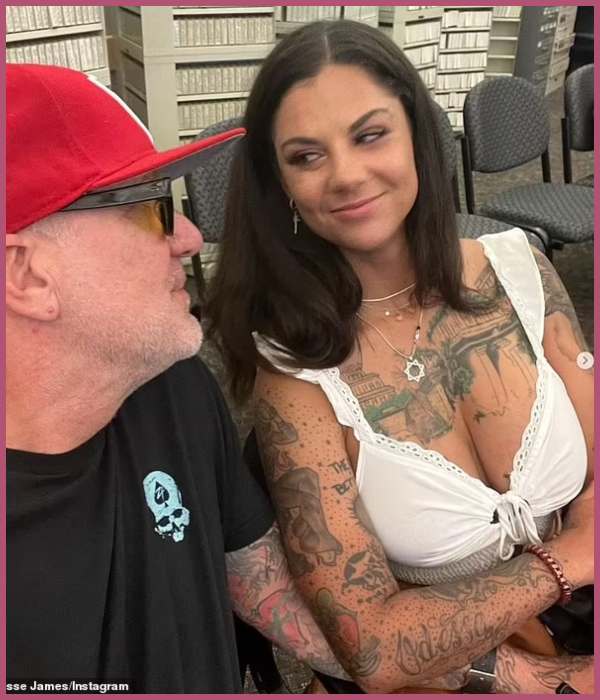 Jesse James earlier was also portrayed as a selfish man who only care about himself but noon was mentioned by his wife Rotten, but seems things are going smoothly now as Jesse writes,
'Like every couple on the planet my wife and I argue. Monday's argument lead to her going through my phone.(I have nothing to hide).
On concluding the announcement post of calling off the divorce and reliving the marriage, he blamed wives' pregnancy hormones responsible for her overreacting. He ended the dark phase,
'She was very emotional because she's pregnant and hormonal. She posted screenshots of my phone on her IG. Minutes later she took them down. End of story.'
The famous mechanic who was last month mentioned as a truly disgusting human being by his wife. The hurt wife of his Bonnie Rotten ended their conflict by him continuing the  resolving post by writing,
By the time I posted my apology my wife and I had already worked out our differences the day before and everything was ok 
Also, Read Bonnie Rotten accused her husband Jesse James of infidelity