Who Is Jesse Watters' Wife Emma DiGiovine? Know About The Couple's Married Life And Their Children!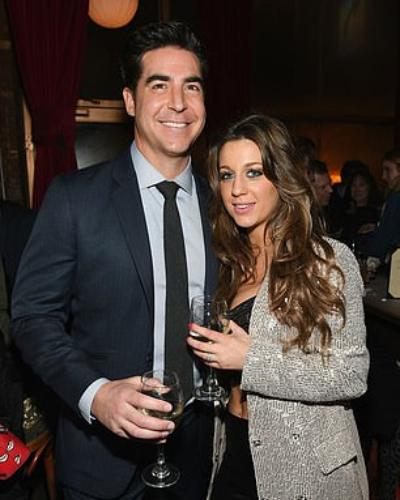 Emma Digiovine, wife of Fox news star Jesse Watters is pregnant. After 10 months of their nuptials, the couple announced the news. The inside source to the couple stated there is a new member on the way for the couple. This is the third child of Jesse as he has two other children from his ex-wife Noelle. Here are all the details you need to know about the couple and their upcoming bundle of joy.
Who is Emma DiGiovine?
DiGiovine rose to fame after her scandalous affair with Fox news star Jesse Watters. The news made headlines back in 2017 which broke his previous marriage with his former wife. Meanwhile, DiGiovine is a media personality who is establishing her career and works for Fox behind the camera. She was born in 1992 in Cranford, New Jersey. Though there is nothing about her personal life on the internet, she is now in limelight.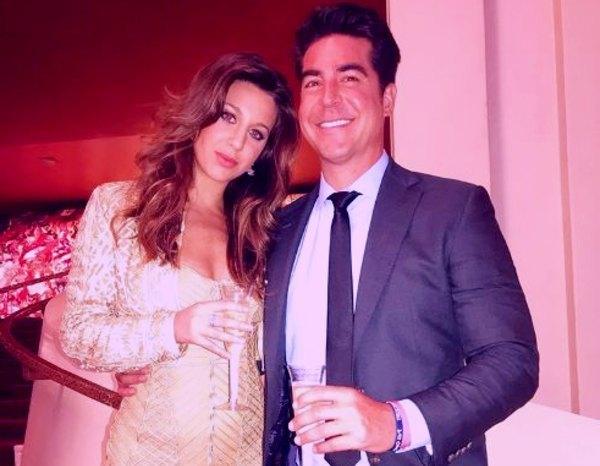 While in childhood, she was very active in sports like hockey, softball, and soccer. While she was studying in the Academy of Saint Elizabeth Convent Station, she also enrolled in a dancing class. She completed her higher education to study Journalism at Fairfield Education. Emma started working as a media personality since she was in college. Moroever, she has also worked as a model signing MSA models agency.
Scandalous affair and marriage
There was not much about Emma's love life before 2017. The affair of her with Jesse started when he was still married to his ex-wife. At the time, the couple kept their affair low-key until Jesse finalized his divorce. Jesse and his ex-wife finalized their divorce in 2019 which gave him a pass to pursue a serious relationship with Emma.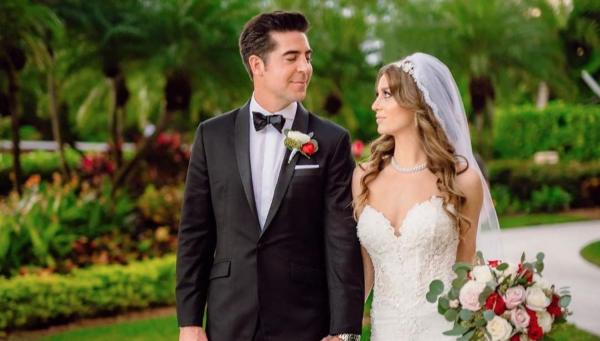 At the time, Jesse admitted to cheating on his wife with Emma. She worked as an assistant producer on his show 'Watter's World'.  Emma, later on, transferred her work for The Ingraham Angle. However, Emma and Jesse were still dating each other while Jesse filed for divorce.
Just a couple of months later, they announced the news of their engagement through Twitter. In December of the same year, the couple tied the knot and shared the news through social media. They often share their pictures together showing their string bond together. Moreover, they also often go to exotic places for vacations and share through Instgram.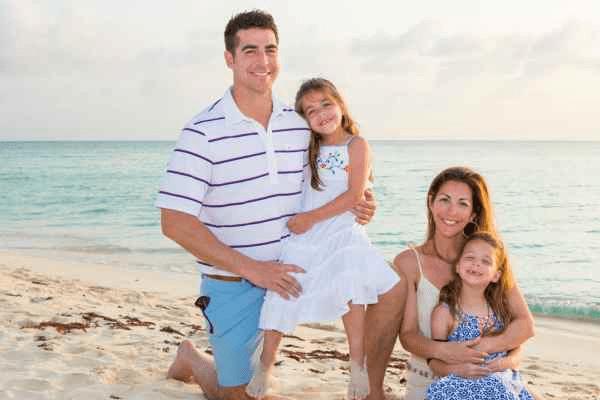 Emma and Jesse are expecting their first baby together. With a cupcake with a blue filling, they revealed they are having a baby boy soon. They also celebrated for their upcoming bundle of joy who will join their family in Spring 2021. Jesse stated:
"The news is out! We are expecting a baby boy this spring! We are so excited!! Thank you so much for all the well wishes."
More About Jesse Watters
Jesse Watters is an American political commentator and critic on the Fox channel. He became famous after appearing on the political talk show The O'Reilly Factor. In addition, Jesse also runs a show called 'Watter's World' in which he interviews man-on-the-street. Currently, he is a co-host of the series The Five. See more bio…