Jessica Batten is officially engaged to Benjamin McGrath! All details about their engagement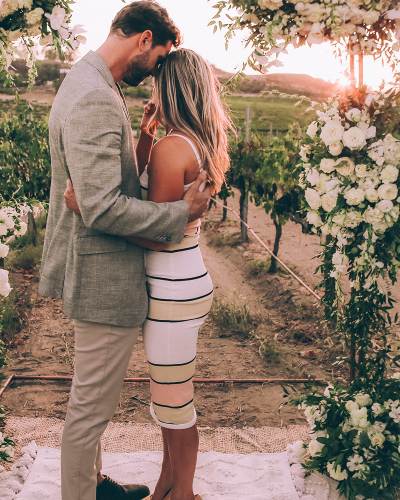 Jessica Batten is engaged to boyfriend Benjamin McGrath
They have been dating each other for one-and-a-half-year
Benjamin got down on one knee and proposed to her with a round Mark Broumand ring
---
Jessica Batten is officially engaged to boyfriend Benjamin McGrath! On 10th September 2021, she engaged to her boyfriend of one-and-a-half years. On 16th September, she announced that her beau Benjamin proposed to her at Temecula, California's Akash Winery where they celebrated with family members and close friends. She revealed,
"I don't think it has quite sunk in, but I'm definitely floating somewhere on cloud nine. It's been really, really exciting!"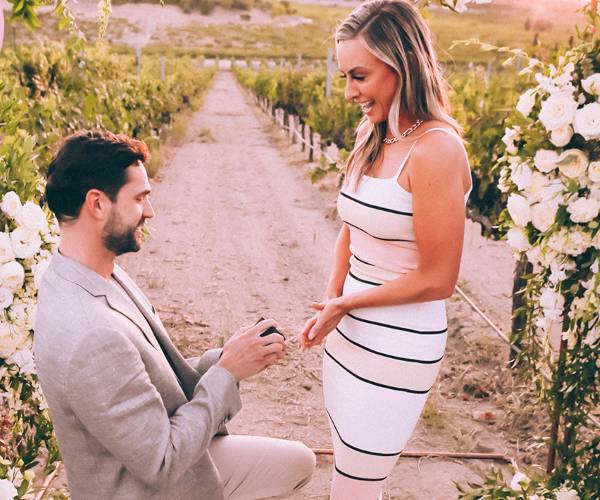 She revealed that her fiance was all sneaky about the proposal. They were planning to have her father in town for the Bears-Rams football game. But her father made a change to his itinerary at the last minute. Jessica felt like something was strange but he made a plan to make dinner for them. On Friday, Benjamin told her that he is late and there was a lot of traffic so asked her to meet at the winery. She revealed,
"So I got in the car with my dad and my step-mom to head to the winery, and I could tell my dad was prolonging things. I think Ben was still setting up. But anyway, we make it out to the winery, and it was just a gorgeous night. I walk out and this woman meets me and takes my purse, which I thought was a little strange."
When she walked down the vineyard, where one of the aisles of grapes had rose petals all the way down to an arch with roses all around it. Her fiance was standing there and she figured out the proposal was coming. He wanted to make this moment memorable for her.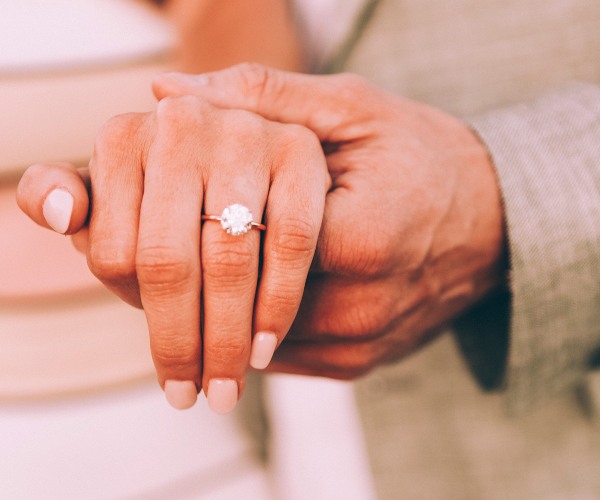 Also, read Jessica Batten has a new doctor boyfriend after her split from fiance Mark Cuevas!
More on the engagement of Jessica Batten
While the sun was setting behind the mountains, Benjamin got down on one knee and proposed to her with a round Mark Broumand ring while Line by Line was playing in the background. She revealed,
"I was totally overwhelmed. The best part was and I had planned this for whatever he asked me I recited this line from Suits because we had watched eight or nine seasons together when we were long distance: 'Do I have brains in my head? Do I have a heart in my chest?' So that's what I said instead of 'yes.' We were both crying!"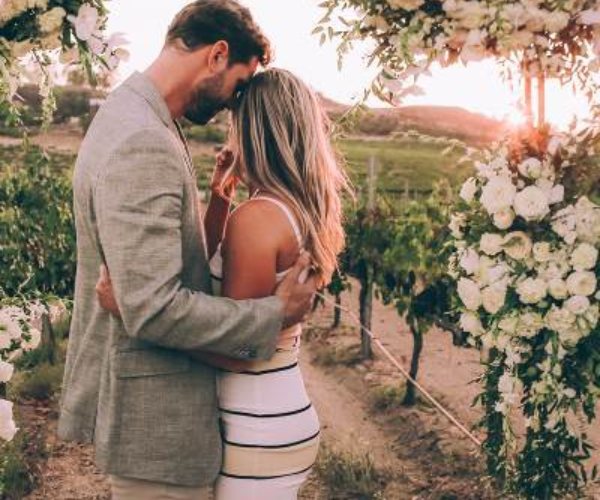 Her friends and family came out cheering as they began to kiss. The celebration was followed by a night of music and food by the Naughty Pig Butcher Shop. The moments were captured by photographer Shay La'Vee and videographer Ethan Cucuta.
Also, read Insight on Mark Cuevas age, new girlfriend, break up with Jessica Batten, social media, biography