Jessica Biel and Justin Timberlake's Romance Is Still the Same After 15 years of Togetherness!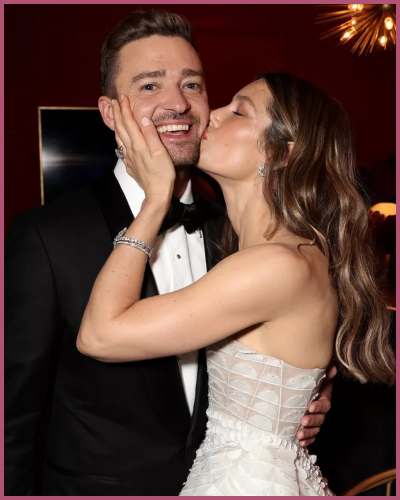 Jessica Biel and Justin Timberlake were dancing on the luxury Yacht of Sardinia, Italy.
The lovely couple had many moments packed with PDA during their romantic Italian vacation.
Learn about the fun and affection shared by Jessica and Justin just like that in their 15 years of togetherness.
---
Jessica Biel and Justin Timberlake's romance is increasing year after another! They know just the perfect way to have fun with each other past their 10th year of marriage.
A romantic gateway to Sardinia packed with PDA! Justin and Jessica Biel have it all
Jessica Biel and Justin Timberlake even nearly after 15 years of togetherness, following their on-and-0ff relationship before their marriage couldn't keep their eyes off each other.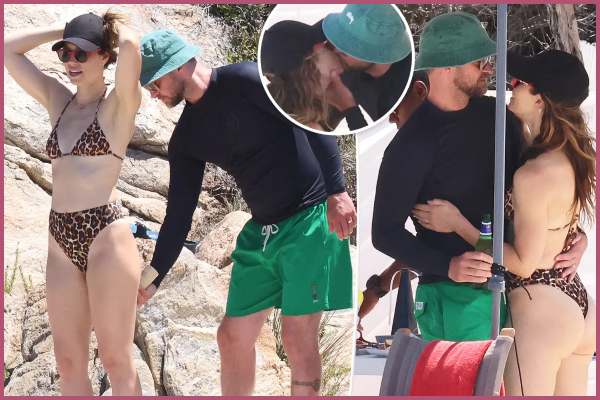 Their PDA-packed trip includes the married couple soaking up the sun in Sardinia, Italy, on July 28, Thursday. Kissing each other, dancing on the yacht, and holding hand in hand Italy's trip was super exciting.
Jessica Biel had an outfit to talk about throughout her one-on-one vacation with her husband Justin Timberlake. She wore a cheeky high-waisted leopard print bikini and a black baseball hat on her beach day on Thursday.
Not only that, but the next day she wore a purple tie-dye dress whose look-alike is also available in Tiare Hawaii's collection worth $95.
The Rock Your Body singer was looking equally good as he accessorized his yacht look with a green bucket hat while dancing with his lady on the sea of Italy.
Also, Read Kendall Jenner and Devin Booker's Walk Hand in Hand in Italy!
Relationship Timeline of Justin Timberlake and Jessica Biel
Justin Timberlake and Jessica Biel are married for nearly 10 years, their decade anniversary is in October 2022. The singer and actress couple first sparked romance in 2007 and even had a public split in March 2011.
You can argue over your loved ones a thousand times and pretend to live without them but your heart knows what it knows. Even after they publicly decided on parting ways, their relationship came out even stronger when they got married in October 2012.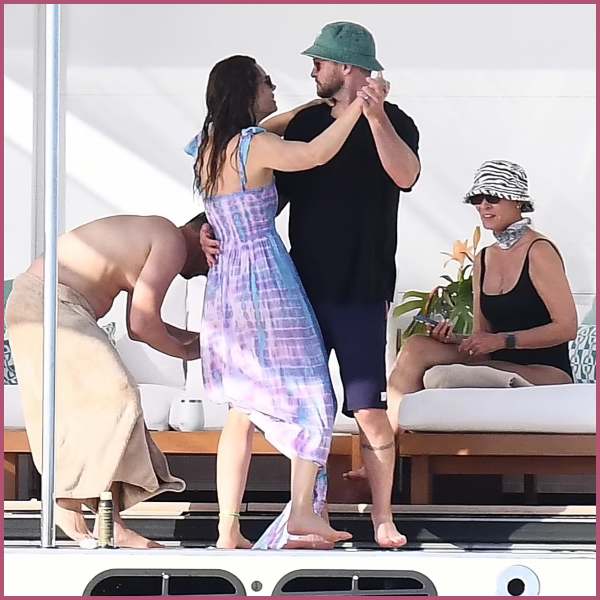 In their 15 years of togetherness, Jessica Biel is the mother of her 2-year-old son Phineas Timberlake. Meanwhile, their eldest son Silas Randall Timberlake born in 2015 is 7 years now.
Also, Read Clarie Forlani is Married to Scottish Actor Dougray Scott for 15 Years!! Know about his Past Relationship with Clarie with dozens of Men!!
Who is Justin Timberlake?
Justin Timberlake is an American singer-songwriter Pop who is a pro at R&B, neo-soul, dance-pop, and funk genres. He is a former member of the boy band NSYNC formed in 1995.
The multi-award-winning singer and actor have bagged ten Grammy Awards, four Emmy Awards, seven American Music Awards, three Brit Awards, nine Billboard Music Awards, and eleven MTV Video Music Awards. Read more bio…
Also, Read Rachael Leigh Cook splits from her husband Daniel Gillies after 15 years of marriage!