Jessica Brown Findlay and her boyfriend Ziggy Heath marry in a London Church! It was an intimate small ceremony!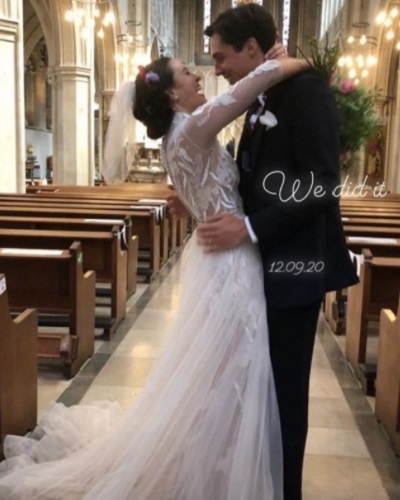 Former Downtown Abbey actress, Jessica Brown Findlay had her dream wedding on 12 September 2020. She walked down the aisle with her fellow actor Ziggy Heath. And hence she shared these stunning photos on her social media for her fans. Her fans are extremely delighted and wish the best for the newly-married couple.
About the wedding of the couple, Jessica Brown Findlay and Ziggy Heath
Actress Jessica Brown Findlay and her now-husband, Ziggy Heath are joyous. They exchanged wedding vows recently on Saturday 12 September 2020. The gorgeous actress shared some lovely snaps of herself and her husband on her Instagram. She uploaded a beautiful photo of herself and Ziggy. It was a black and white snap and they were embracing each other on the street after their intimate wedding. It was held in a church and the function was a small one considering that there are still restrictions in place due to the coronavirus pandemic.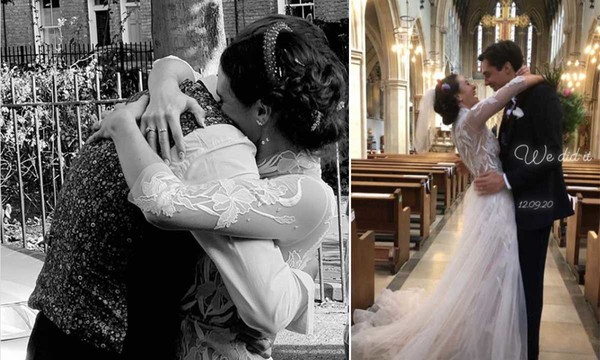 She captioned it:
"♥️ [Love] wins every time. A weekend of dreams. Small celebrations felt HUGE. And now what a birthday! X I love you. ♥️."
More about the wedding and her wedding photos
Later, Jessica took to her Instagram Stories and shared a few more lovely snaps of the wedding day with her 13.3k fans. There was one photo of the duo hugging each other cheerfully in the church after their ceremony was over. In the second photo, they were kissing each other at the back of a special London double-decker bus. She also posted a photo of their yummy wedding cake. And there was another photo of Ziggy carrying his new bride. But it was in black and white again.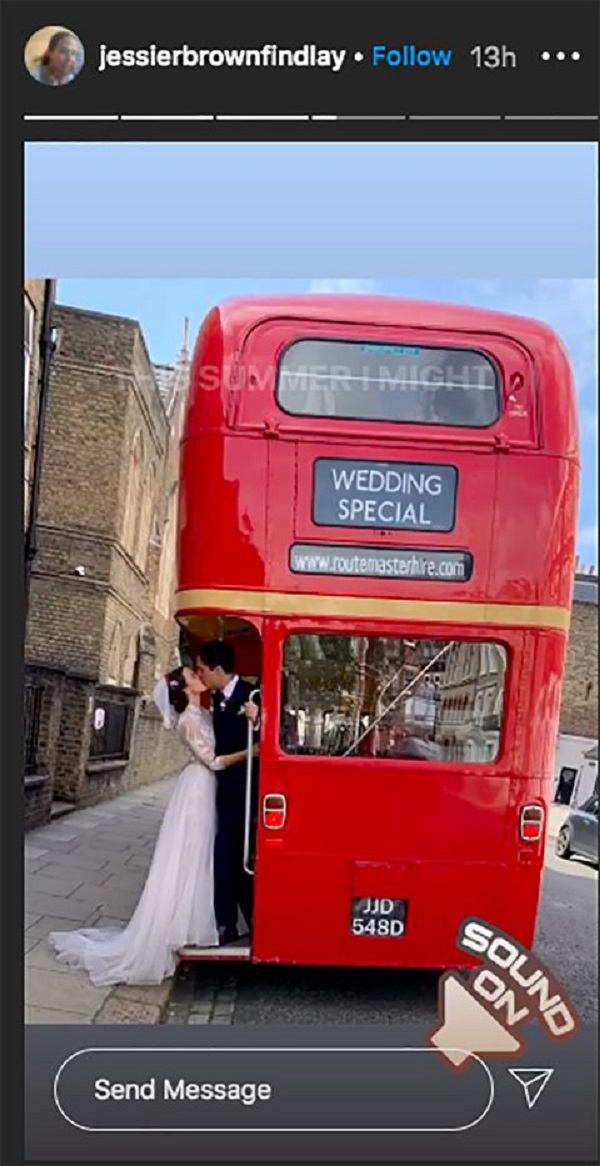 Jessica had worn a flowing white gown that had long, lace detail sleeves. She had put her dark hair in an up-do and covered it with some embellishments. Everything though on a small scale appeared very romantic and fairy-tale like.
The relationship of Jessica with Ziggy
Jessica and Ziggy had met on the sets of the period drama called Harlots in the year 2017. Jessica had the main role in it. She portrayed the character of Charlotte Wells. On the other hand, Ziggy was in the role of Sam Holland. Sparks flew and then fell in love. Their relationship was a smooth one.
It was a double celebration for Jessica since she turned 31 on 14 September 2020, two days after her wedding. Jessica was born in Cookham in Berkshire in the United Kingdom. Her father is a financial adviser while her mother worked as a teaching assistant.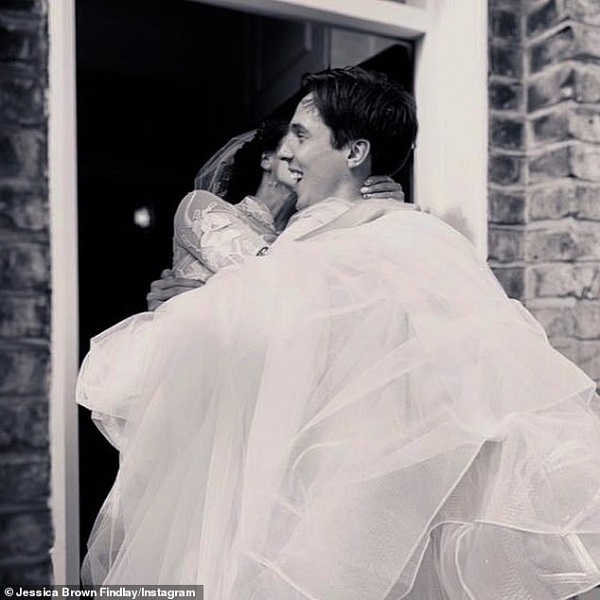 Her relatives are around in the same village and Jessica had once said:
"I grew up there, as did my Mum. My Nan and Granddad are around the corner. It is a very familiar place and incredibly dear to my heart. It's sort of quiet, but wonderfully so."
The actress is also a trained ballet dancer. She had performed with the Kirov at the Royal Opera House for one summer season.
Find the complete bio of Jessica Brown Findlay here!