Jessica Kellgren Fozard: deaf and disabled YouTuber in New Youtube Original series 'The School of Life'
If you don't know who Jessica Kellgren Fozard probably is, you should and here's why. She is an incredibly inspiring individual: a deaf, disabled, gay YouTuber "influencer" whose videos are watched by over 550,000 subscribers but these aren't the only words best fit to describe this young lady, she's much than these terms.
Jessica Kellgren Fozard in New Youtube original series "The School of Life"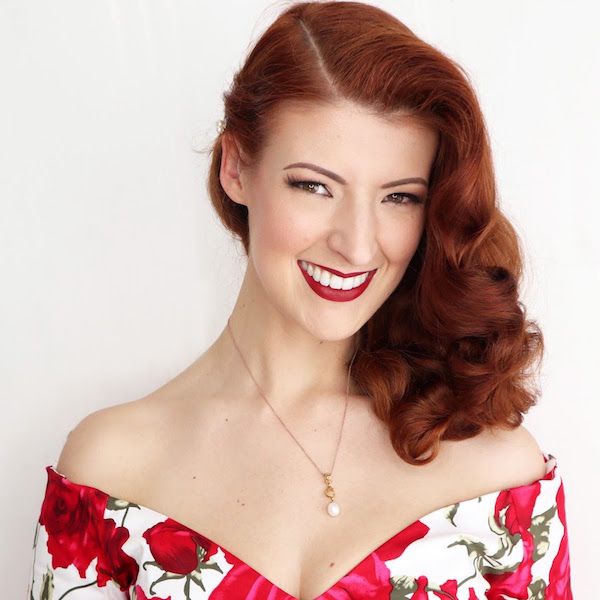 The 30-year-old YouTuber revealed on her youtube channel's community page that she will join the new youtube series "The School of life". In her channel's community page, she linked a trailer explaining the series. The trailer gave us a peek on what the series will be about. It will discuss "Eternal, moral and ethical issues with the simplicity and wit that only The school of Life can bring".
Each episode will feature a popular creator on a series of field trips to explore some of philosophy's most intriguing ideas. The series released its first episode featuring Jessica Kellgren Fozard on October 8. In the episode the 30-year-old shared with us her secret of happiness. Although Jessica is always battling with her autoimmune disorder, MCTD as well as a nerve disorder, HNPP, she tells us her unique perspective on what actually makes people happy.
The influential figure was diagnosed with hereditary neuropathy since 17 years of age with liability to pressure palsies which results in extreme palsy in her arms and weak limbs. Battling such chronic disabilities may make her life tough at times but Jessica doesn't let it get her down. The 30-year-old tells us in her secret to happiness,
"It's important ot remember that I have the same needs and desires for happiness, just like everyone else. It's just that I faced a fair few obstacles along the way. And I guess that's given me a unique perspective on what actually makes people happy."
Also, read about Boyfriend Kris Boyson agrees on an open relationship with Katie Price due to her insatiable appetite for sex!
Jessica Kellgren Fozard shares us her "secret of happiness"
On her new youtube series of "The School of Life," Jessica takes us to explore her seven secrets of happiness. When the series took the question to the streets of Jessica's neighborhood, different answers came out from different personalities. For some, it meant financial stability, a dream holiday or even a Chanel bag. However, in her pursuit of happiness, she shares a more modest and noble target: connection, acceptance, appreciation, small pleasures, love, personal growth, modest aspirations.
Jessica Kellgren takes us to explore her life as a youtube influencer with a disability
On an interview with BBC, she  shared us on her personal experience of living with a chronic disability:
"Because the medical condition that I live with is very unpredictable, I can wake up one morning and not have the use of my legs, Or I wake up in the morning – when I was fine the day before – and now all I can do is vomit and I can't lift my head and it's like, 'oh, right!' Because of that I never know what tomorrow is going to be, so I've kind of I've got to just enjoy now – otherwise, who knows? I have to do the fun things now, I can't just be waiting."

"We give ourselves a very hard time and we give other people a very hard time. From my experiences of living with an invisible disability, you feel the weight that society puts upon you.I don't look like a traditional disabled person, I don't act like I'm supposed to and there's this fear around it.

What we need to be doing is really deconstructing that and, when we look at other people, take a moment to think with kindness. 'That looks like an able-bodied person walking into a disabled toilet, but maybe that person needs that help. Maybe I shouldn't be judging other people', and that in turn I think helps us to learn not to judge ourselves."
Also, read about Riley Lewis – Starting a career as a Tiktok star and a Youtuber now steps into Acting. Know about her pleasant relationship with Tyler Phillips!
A short bio on Jessica Kellgren Fozard
Jessica Kellgren Fozard is a youtube influencer who 550000 subscribers. She has been open about her sexuality as gay. She has been battling with her long-time chronic disability called HNPP.
source: I news, BBC