Jessica Lowndes is currently in a Relationship with Jeremy Bloom, But what About her Past? Dig in to Know her Relationship history…
Best known for the CW's hit drama named 90210, Jessica Lowndes is an actress and singer. In this segment, however, we will be focusing on the relationship past and the present affair of hers.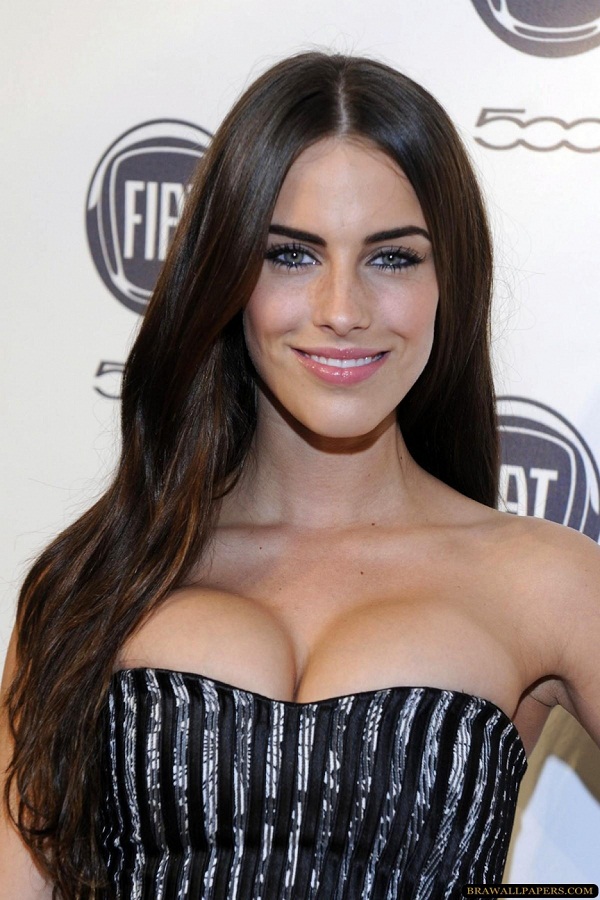 Jessica Lowndes – Relationship with Jake Gyllenhaal
Jessica Lowndes dated actor Jake Gyllenhaal in April 2011. The couple was often spotted together having breakfast, events, etc. But much is not known about their relationship.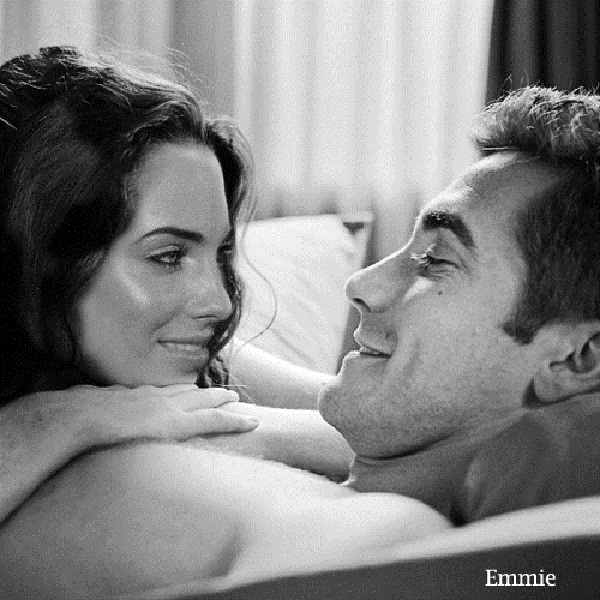 The couple, however, has already broken up.
Also read Naya Rivera and David Spade Dating?? Or Is it just a prank for April Fools?
Jessica's Relationship with Kevin Navayne
Jessica Lowndes dated model Kevin Navayne in the past, with nothing much known about their relationship.
Also, the couple has already separated.
Jessica Lowndes Dated Adam Gregory
Jessica Lowndes dated actor Adam Gregory in around late 2008. The couple met on the sets of 90210.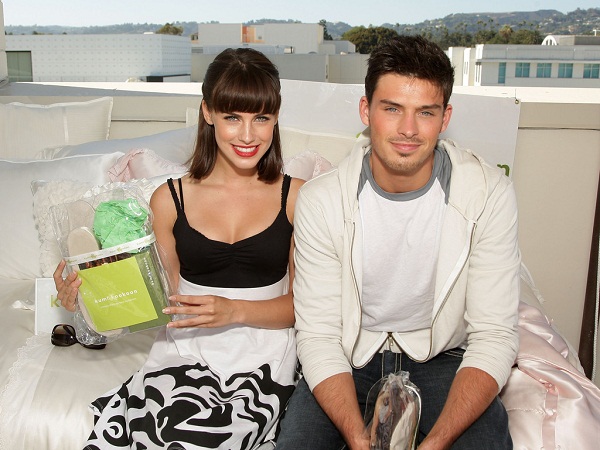 She broke up with Gregory in March 2009, after a relationship that spanned for about 7 months.
Jessica's Relationship with Aaron Paul
Lowndes dated the Need For Speed star Aaron Paul from early 2009, probably after her break up with Adam Gregory.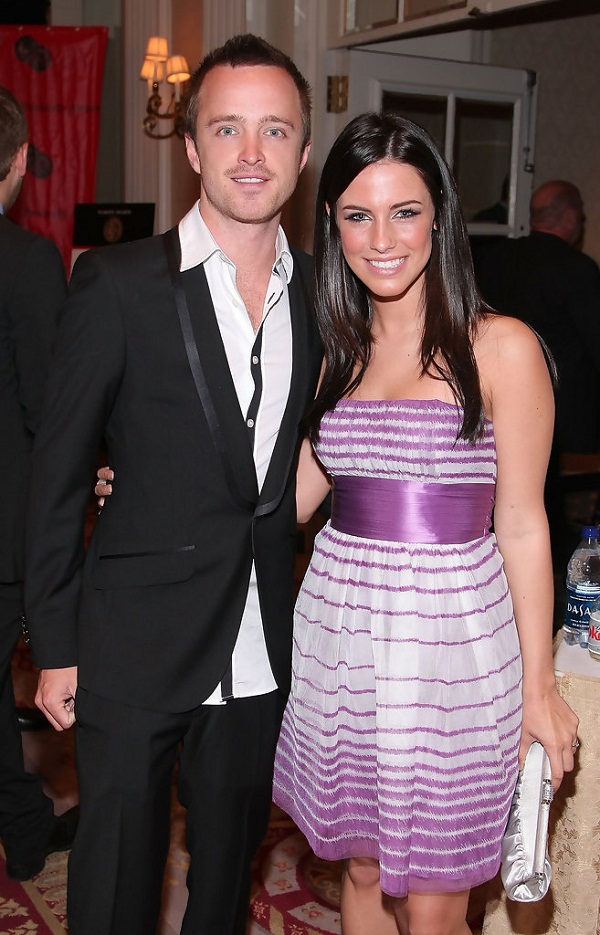 They, however, broke up in April 2010, after a relationship of around 1.1 years.
Jessica's Relationship with Jeremy Bloom
Jessica Lowndes has been dating the Olympic winner skier, Jeremy Bloom since 2012. Bloom is the co-founder of the tech film Integrate and founder of the non-profit Wish of a Lifetime.
After dating for a year, this couple also broke up in 2013 and the reason for the separation is said to be because of their distant relationship, they saw no future. The breakup was made official on 22nd March by The New York Post's Page Six.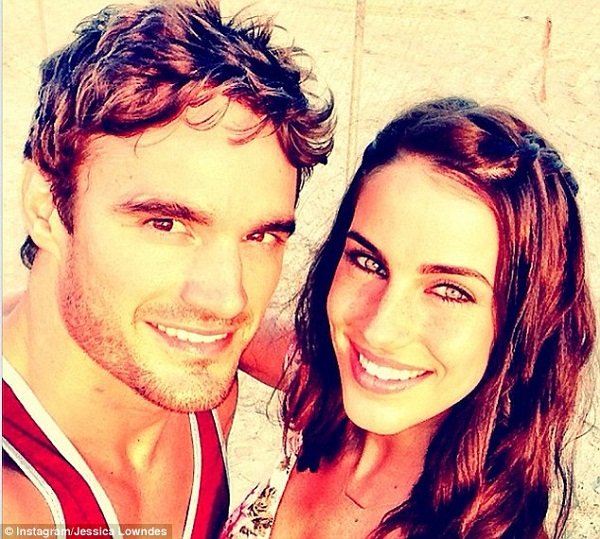 Jessica's Engagement with Jon Lovitz? 
Towards the end of the month of March in 2017, rumors turned up on the internet that Lowndes was in a romantic relationship with the comedian, Jon Lovitz who is best known for his stint on Saturday Night Live and is 31 years senior to her.
The actress went on to post a series of pictures and videos on her Instagram account, announcing the "new man" in her life. Then, the lover in question went on to spill the beans on Twitter!
Easter with my bunny, @jessicalowndes !!!♥️♥️♥️ pic.twitter.com/P0BPf96QS9

— Jon Lovitz (@realjonlovitz) March 28, 2016
The 62-year-old even shut down the haters who joked about the new lovebird's 31-year age difference:
Nice jealousy! https://t.co/fYbETWR3nA

— Jon Lovitz (@realjonlovitz) March 28, 2016
My pleasure! Now work on getting personality. https://t.co/jRqBWL3ftm

— Jon Lovitz (@realjonlovitz) March 28, 2016
It was later revealed that it was all their part of a plan to play a prank on the media.
Update on the relationship
Jessica Lowndes is currently having an affair with an Olympic Skier Jeremy Bloom. Though it was initially put as a prank, rumors are still going around that the two are in a long-term relationship. The two have however never come out openly to the public on it. Although there was no confirmation of their relationship, there was news in 2013, that they broke up.
She also dated Tyler Stanaland.
After breaking up with Tyler, she hooked up with Jake Gyllenhaal.
Jessica and Jake were also spotted spending quality time in New York. On 1st April 2011, the couple was clicked at the Greenwich Hotel having breakfast together.
Also read Raised by his single mother and all the hardship during his early days, Kane Brown has established himself as a successful country singer and songwriter!
Short Bio of Jessica Lowndes
Jessica Lowndes is a Canadian actress and singer-songwriter. She is famous for her role of Adrianna Tate-Duncan on The CW teen drama series 90210. More Bio…