It's a Girl! Jessica Marie Garcia Welcomed Her 1st Baby with Husband Adam Celorier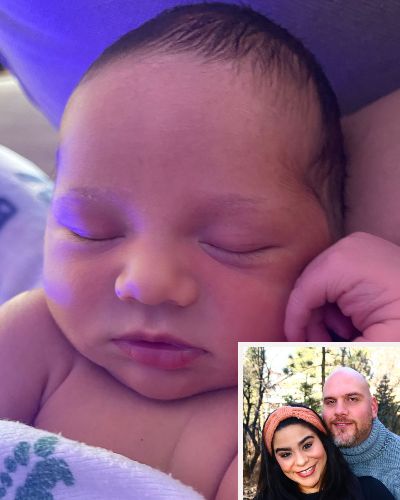 Jessica Maria Garcia is an American renowned actress
She recently gave birth to a baby girl named Selena on February 4, 2022
Selena is her first child with her husband Adam Celorier
---
Jessica Marie Garcia, 34 is blessed with a baby girl with her husband Adam Celorier, 42.
On February 4, she took Instagram to announce the birth of her newborn baby on Monday. She shares a series of newborn baby's cute pictures alongside a caption in honor of her arrival.
The slideshow included snaps of Selena sleeping and also attached a video of Garcia and the nurses dancing in the hospital room in a celebration of the infant's birth.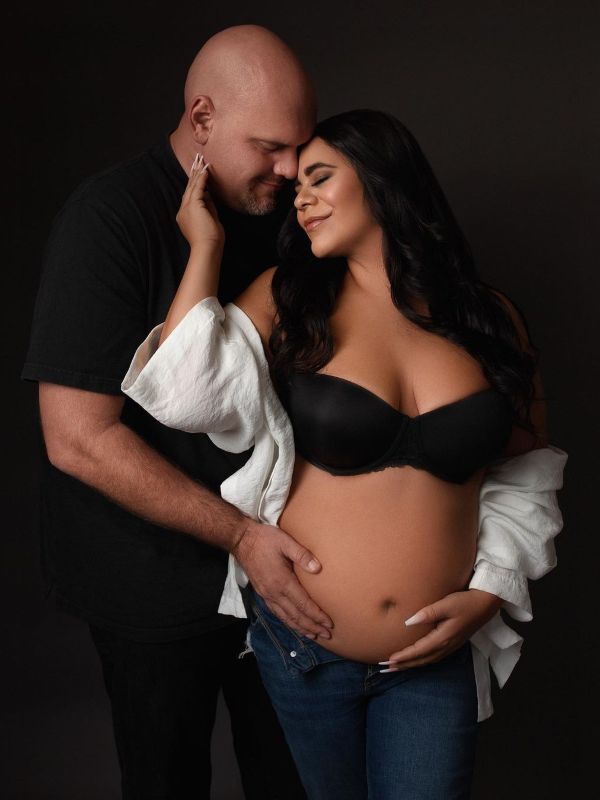 She wrote a heartfelt message for her newborn baby Selena,
"2.4.22 the love of my life was born. Selena Grey you have no idea how much you are loved. To my Selena, I promise to give you all my love and remind you as often as possible how much I went through to get you here. you were worth every second x10000 but as the saying goes…Anything for Selena (s)."
Garcia also revealed that Selena arrived after five trying days of induction. Also, she gave shout-outs to the doctors and nurses who were by their side every day.
She said,
"After every back step they held out hands and kept our spirits high knowing she would be here one way or another. We would not have made it without them. We don't take care of these incredible caregivers enough."
Last but not the least, the actress also praised her husband Adam Celorier for being the best support she could have ever dreamt of having throughout her pregnancy and delivery.
She also stated,
"I am so lucky to have you as my husband and Selena is blessed to have you as a her daddy. I love you so much. Thank you for never leaving my side."
Also read "Kylie Jenner Welcome her Baby No. 2 with Travis Scott! Gender? Is It a Baby Boy?"
Baby Shower
A month earlier, Jessica and her husband Adam celebrated a pink wonderland-themed baby shower. The shower was held at the Lombardi House, a fully restored Victorian-style farmhouse in the heart of Hollywood. In November 2020, the couple first shared their exciting pregnancy news.
She told PEOPLE at the time,
"I'm going to be a mommy! Feels so good to finally tell the world our beautiful little secret. My husband Adam and I are expecting our first child in February of 2022!"
Also read "Sharna Burgess is Pregnant! Brian Austin Green, 48 to be a Father of 5th Child"
She also debuted her baby bump underneath a pleated taupe dress. Several celebrities including her On My Block costar Chrissy Metz also joined the shower.
Who is Jessica's husband Adam Celorier?
According to his LinkedIn profile shows, he presently works in the Art Department. Adam describes himself as "Art Department Guru".
He previously worked with various organizations such as The Body Tree, Apex, and HTC Esports. The beautiful couple has been married since October 2018. Similarly, they exchange the rings in January 2016.
Also read "What to know about season 4 of TLC's 'Unexpected'? Everything about the cast members!"
Short bio on Jessica Marie Garcia
Jessica Marie Garcia is an American actress. Jessica is known for her performance in the comedy TV series 'Liv and Maddie'.
She played the role of a character named Jasmine in the Netflix TV show 'On My Block'. See more…