Who is Jessica Nash? Know about this wife of Rick Nash, the NHL player!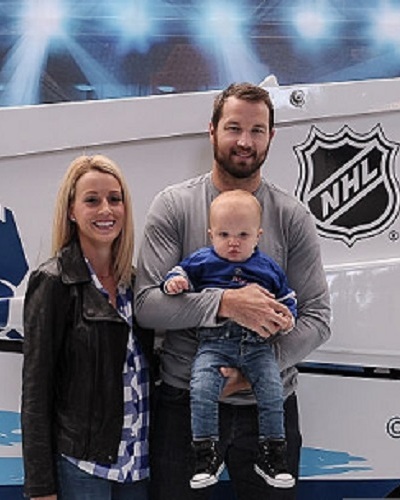 Jessica Nash is the lovely wife of NHL player Rick Nash who is the left winger of New York Rangers.
Jessica Nash and her relationship with Rick Nash
The beautiful Jessica Nash whose maiden name is Jessica Kinman met and dated Rick Nash for several years. The couple had a child, a son named McLaren on 12 October 2012. Rick had said at that time:
"It was the best feeling in the world. I don't think you can compare it to anything unless you've had a child, as well."
Nine months after the child's birth, they walked down the aisle together on 20 July 2013 in a resort in Ontario, Canada. The wedding was an intimate one and it was attended by only close friends and relatives of the couple.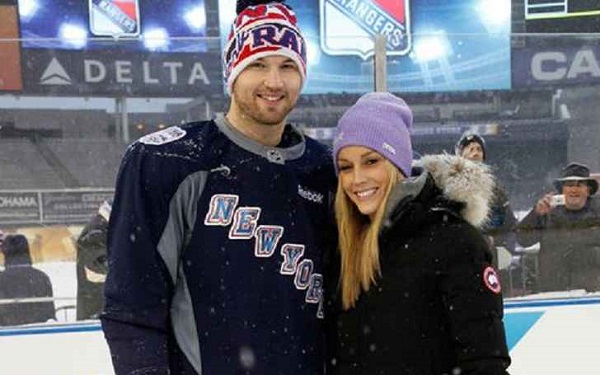 Furthermore, the pair had their second child a daughter named Ellie in April 2016. Jessica attends the important events of her husband's career and was, present with their two children when Rick received honors for playing the 1000th game in NHL, a feat which he accomplished on 17 May 2017. Their married life is a happy one and they have a strong bond between them.
They go for family vacations and are also together at several public events and shows. Jessica is an extremely supportive wife. She supported him when he decided to retire from play.
Jessica Nash and her birth and early life
Jessica Nash's date and place of birth are not known. She is from Dublin, Ohio. Information about her parents or siblings is not known. She was a student of Ohio State University and completed her graduation in three years.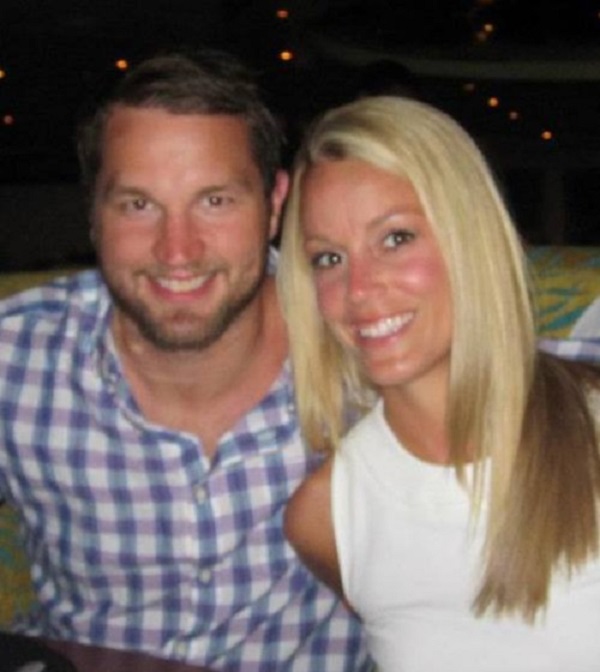 Jessica Nash and her career
It is not known whether Jessica was pursuing an independent career of her own when she met Rick. But now, she is working with a non-profit organization such as Pelotonia. This organization raises funds for research in cancer by holding bike riding events and competitions. It has managed to get $150,000,000 by such means. Jessica is Director of Publicity & Communications for this NGO.
She is also serving a private aviation company called Wheels Up.
Her estimated net worth is not known but Rick has a net worth of $ 20 million.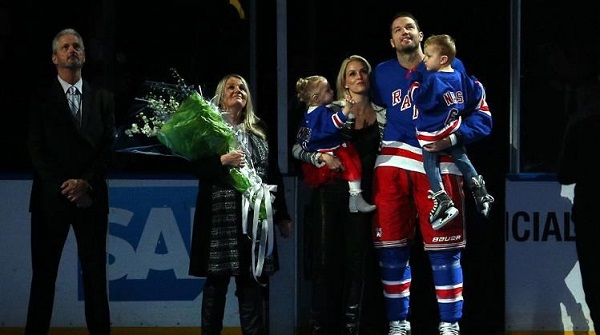 Rick Nash and his career
Rick Nash is an ice hockey player. He is a Canadian professional player and usually plays as a left winger. He was an excellent player and Columbus picked him in the first pick during the 2002 NHL draft. Rick Nash has played for Columbus Blue Jackets, New York Rangers, and also for Boston Bruins.
Click to read more about Know about Emily Hendry, the wife of NHL ice hockey player Dustin Byfuglien!
He has a height of 6 feet and 4 inches and a weight of 99 kg. Additionally, he has also played at an international level and represented Team Canada. At the World Championships, his team won one gold and two silver medals. His team also won gold medals in the 2010 and 2014 Winter Olympics. He has several awards and honors to his credit.
Source: players wiki, fab wags, player wives