Ashlee Simpson is pregnant! Sister Jessica Simpson to become a proud aunt for the third time!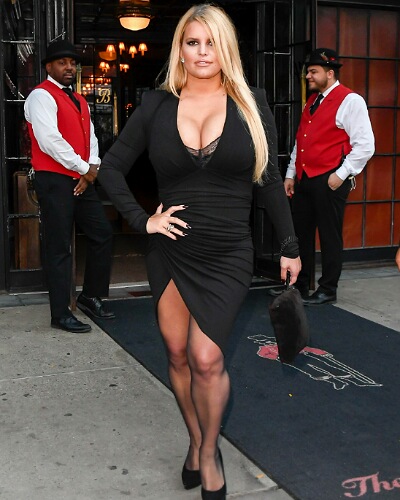 American singer Jessica Simpson is elated.
Her sister Ashlee Simpson is pregnant with her third child.
It is her second child with her husband Evan Ross.
---
Update 2022: Ashlee gave birth to her third child a baby son named Ziggy Blu on October 29, 2020.
Jessica Simpson is to become an aunt again
The singer Jessica Simpson will soon become a proud aunt for the third time. This is because her sister Ashlee is expecting her third baby. Ashlee made the announcement of her pregnancy on her social media.
On Thursday 30 April 2020, Ashlee wrote on her social media that she and her current husband Evan Ross are expecting their second baby together. But it is her third child since she has a son with her previous husband.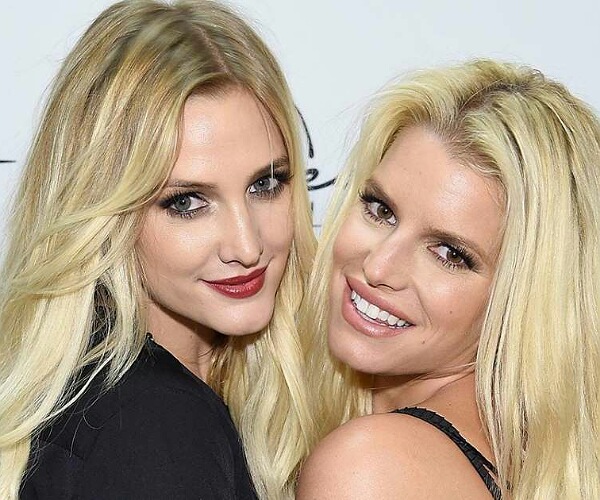 Jessica, 41 congratulated her sister and stated that she is elated to become an aunt of three. She posted a comment on Ashlee's Instagram pregnancy announcement post:
'I couldn't be happier for my favorite person on the planet!!! This family of 5 over here are beyond elated for YOU, Evan, BX, and Jagger to expand the beautiful gift of family. Auntie of 3!!! This is hands down the most exciting news I could possibly imagine!!!'
Ashlee Simpson and her pregnancy announcement
The younger sister singer Ashlee, 35 informed her Instagram followers about her pregnancy with a photo that showed her and her husband Evan holding up a positive pregnancy test result.
She captioned it:
"We are pregnant and we are so excited to share it with everyone. Baby #3 Thank you @clearblue #clearbluepartner #clearblueconfirmed."
She continued:
"During this unprecedented time, we know pregnant women may be under greater stress which is why we are supporting @marchofdimes Mom and Baby #COVID19 Intervention and Support Fund."

"Check out their Instagram page to see how they are helping moms and babies get the care they need now and in the future. (sic)."
Ashlee and Evan have their first child daughter Jagger who is now 6. She has another child son Bronx, 11 with her ex-husband Pete Wentz.
On the other hand, Jessica also has three kids: Maxwell, eight, Ace, six, and Birdie, 3 years old with husband Eric Johnson.
The insider story
After this pregnancy announcement from Ashlee, an insider told People magazine that the married couple has been wanting to expand their family for a long time now.
The source revealed:
"Ashlee has been wanting another baby for a long time. They always wanted a big family!"
Ashlee Simpson is in marital bliss. Just last week, she shared a photo of herself in self-isolation. She was cuddling her French bulldog Bama.
Prior to this, she had uploaded a photo of her family with Jessica's daughter Jagger. This was days before Easter and some of them were wearing bunny ears.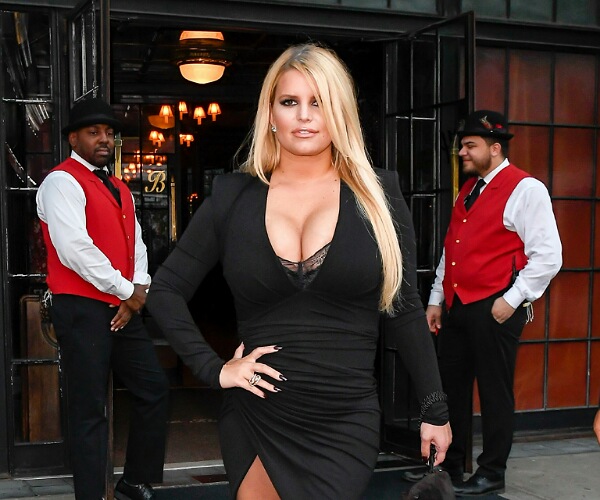 Before the start of the lockdown, Ashlee used her social media to promote her sister Jessica's new memoir called Open Book. It became number one on the New York Times bestseller list and an excited Ashlee wrote:
"I am so very proud of my beautiful, brave, kind, loving sister!!!"

"It's beautiful to see you sharing your truth with the world. You are so inspiring. I love you so much. You are a #1 best selling author."
Short bio on Ashlee Simpson
Ashlee Simpson is an American singer, actress, and former reality star. She is famous for getting caught lip-synching on Saturday Night Live in 2004. More info…
Source: Daily Mail UK