Jessica Simpson story about her extreme excercise to be slim is just false news. Simpson got real about weight fluctuation, saying, "I've been every size"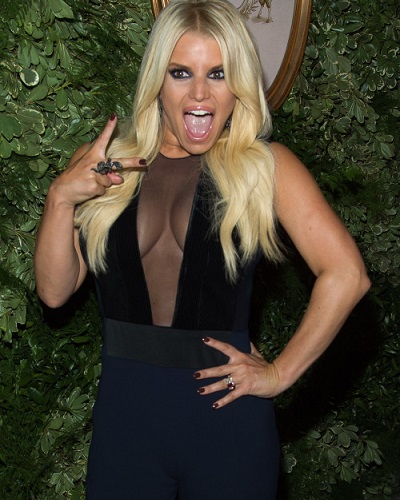 Jessica Simpson has been news released for her body over-weight. There have been many sites gossiping about her being fat and spreading false news about her!
So let's find out the truth.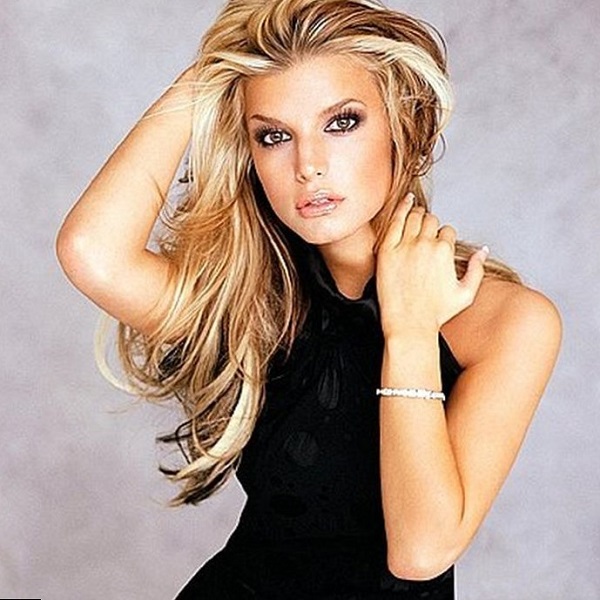 Jessica Simpson and her news about her weight
Simpson is happy with her body but recently there has been news that she has been struggling and trapped herself in a brutal nightmare due to being overweight.
According to the National Enquirer, Simpson is,
"desperate to suck fans into keeping her billion-dollar fashion empire humming," and must "slim down" to do so.
Simpson has now,
"pushed herself to the breaking point with a grueling, fat-torching routine!"
The gossip magazine points to a video of Simpson jumping on an inflatable balance disc, which is also a fairly common exercise practice.
The star's "backbreaking" workout regimen and how she's going to "extremes to be thin" are some of the criticisms she received for her jumping video.
A so-called "source" is quoted as viciously saying,
"How many people do you think are going to buy her stuff if she looks fat? And we all know she's battled issues with weight!"
Also read Jessica Simpson talks of her frightening post-pregnancy tuck infection in 'Open Book'!
She has struggled with her weight, just as most people have. But, contrary to what the publication wants readers to believe, she views this as an asset.
In a "CBS Sunday Morning" interview airing this weekend, Simpson explains,
"It's very important for me to let every woman feel included. If I make a shirt, I'm going to make sure every size is available. Because I have been every size, trust me."
She also noted that she's always surprised that other people are surprised that her line is so good.
"People are shocked that they like my brand. Maybe because it's not that expensive? Or maybe because I was a cheesy pop star back in the day. I have no idea."
Simpson's fluctuating weight has allowed her to better understand her customers' needs. It seems the tabloid just wanted to write a negative story.
So the news turns out to be fake as she is happy with herself and not torturing herself to be slim. So the news was debunked by a Gossip cop.
You may like to read Pregnant Jessica Simpson is hospitalized for the fourth time in 2 months for painful bronchitis!
Short Bio on Jessica Simpson:
Jessica Simpson is an American singer, actress, businesswoman, fashion empire entrepreneur, and a former MTV reality star. More bio…