Jessica, the wife of MLB star Mike Trout gives birth to a son!
Baseball center fielder Mike Trout is playing for Los Angeles Angels. And how he has got a new tiny fan. His wife Jessica gave birth to their son Beckham Aaron Trout on Thursday 30 July 2020. On Saturday, 1 August 2020, Mike shared the happy news with his social media fans.
Mike Trout's wife Jessica and her delivery
The baseball star Mike Trout is a proud father. His wife Jessica gave birth on Thursday 30 July 2020 to a cute little son. The couple has named him Beckham Aaron Trout. And his initials would be BAT!!!
Our greatest gift from above • we are so in love! ?

Meet our sweet boy, Beckham Aaron Trout ? July 30, 2020 • 5:10pm • 7lb 10oz • 20.75in pic.twitter.com/tEydR6K8dW

— Jessica Tara Trout (@JessTara) August 1, 2020
Jessica tweeted about the new arrival on Saturday 1 August 2020. She posted:
"Our greatest gift from above • we are so in love!"

"Meet our sweet boy, Beckham Aaron Trout."
Jessica also uploaded a  photo of the sleeping child. He weighs 7 lbs, 10 ounces, and is 20.75 inches long. Jessica's brother, Aaron Cox had died in 2018. Hence Beckham's middle name has been chosen in memory of him.
The relationship of the couple
Mike hails from Vineland in New Jersey. He and Jessica dated for many years. Later in July 2016, Mike proposed to her and she said yes. They wed on 9 December 2017. In March 2020, they announced that Jessica was expecting their first child together. The couple also posted a gender reveal video online. The joyous father-to-be posted at that time on his Instagram:
"I don't even know where to begin….,"

"From seeing your heartbeat for the first time to seeing you dance around in mommy's belly… we are truly blessed and this is only the beginning!! Little man, you have the best mommy already and I can't wait to be your dad! We are so humbled by this gift God has given us. We love you already, buddy!!"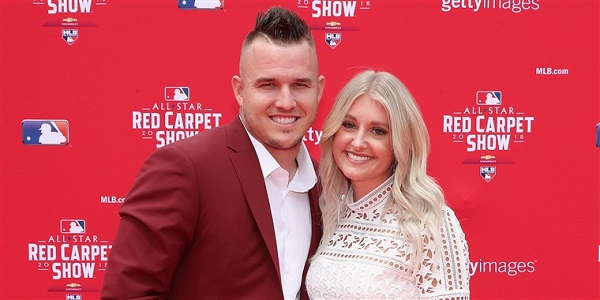 And at that time, Mike was not sure whether he would play for the MLB season which was shortened due to the coronavirus pandemic. But later, the player decided to play.
Mike Trout and his career
Though Mike was born in Vineland, he grew up in Millville. He has two elder siblings; sister Teal and brother Tyler. His father Jeff was also a baseball player for the University of Delaware. Mike has been playing and excelling in baseball play right from his school days. He studied at Lakeside Middle School and graduated in 2009 from Millville Senior High School.
Mike started as a pitcher and shortstop before becoming outfielder. Even at a young age, he played several tournaments in Jupiter, Florida. The Arizona Angels picked him up in 2009 draft. In 2011, he was with Los Angeles Angels. He took his team to wins.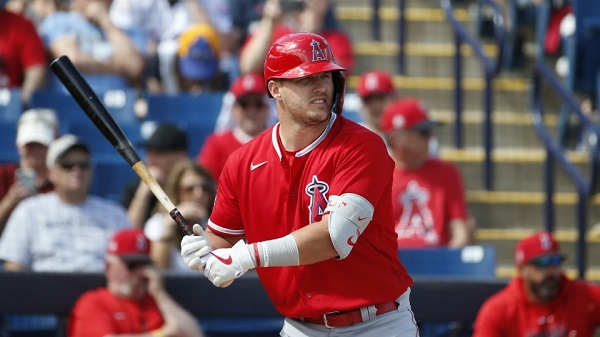 And he himself received several awards and honors for his excellent play. Mike is an eight-time MLB All-Star, three-time American League 's Most Valuable Player (MVP) (winning the award in 2014, 2016, and 2019, and is a seven-time winner of the Silver Slugger Award. His nickname is Millville Meteor. Media and critics have praised him for his skills and performance on the field.
Read the complete biography of Mike Trout here.