Baby on Board! Jessie J Announces Her Pregnancy over a Year after Experiencing a Miscarriage!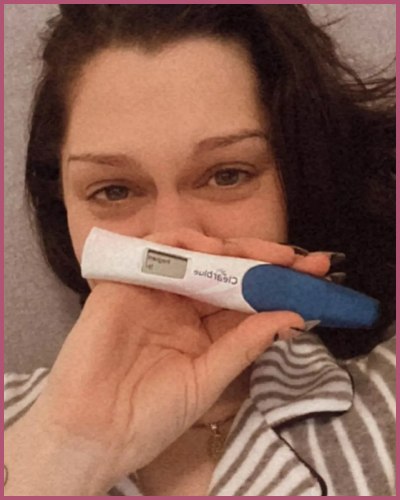 Jessie J announced her pregnancy with sweet baby bump snaps.
The singer's pregnancy comes just over a year after she suffered a painful pregnancy loss.
Jessie shared her excitement with her fans saying that becoming a mother was always a dream.
---
Jessie J is expecting a rainbow baby
Jessie J is on cloud 9.
The British singer announced the good news on Instagram after nearly a year of experiencing a devastating pregnancy loss.
The 34-year-old singer posted an emotional Insta video on Friday to her song Sunflower.
The clip shows a picture of a positive pregnancy test followed by shots growing of her baby bump.
She captioned the beautiful clip,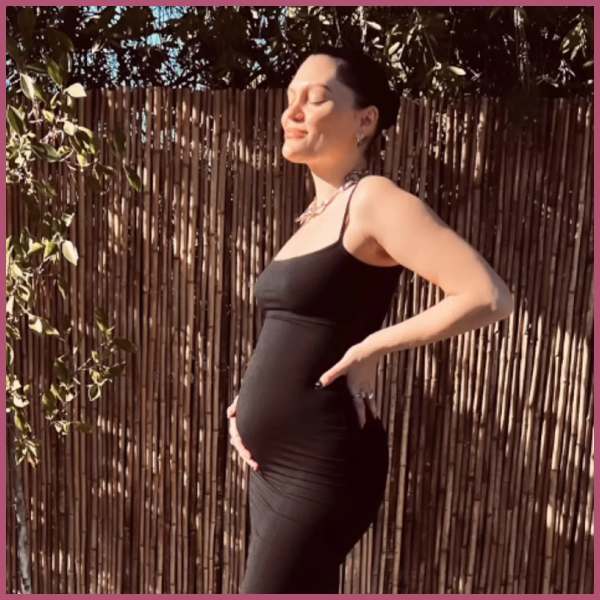 "I am so happy and terrified to finally share this,"
Referring to her past pregnancy loss, the Bang Bang singer wrote:
"Please be gentle with me 🫂," throughout this journey."

"Honestly, ya girl just wants to ugly cry in public in a catsuit eating a chocolate-covered pickle with no questions asked 🤸🏻‍♂️,"
Many celebrities and fans offered their congratulations to Jessie for her future baby.
Kelly Rowland wrote:
"AHHHHH SCREAMING.. CONGRATULATIONS TO YOU!!"
Kehlani excitedly wrote:
"AHHHH SO HAPPY FOR UUUU CONGRATS BIG SIS"
Paloma Faith wrote:
"Best news ever"
Also, Read Jessie J Opened Up About Her Heartbreaking Miscarriage After 9 Months!
Jessie's journey from her miscarriage to pregnancy
Last August, the Price Tag singer opened up about the grief of losing a child.
In November 2021, after nine months of losing her child, Jessie wrote:
"When I was 16 years old, I wrote a list of things I wanted by the time I was 30,"

"[First] thing on the list was to be a Mum. Now I'm nearly 35 and some days the grief of losing a baby and it not being easy to have one, and wanting my life in that way to look completely different to what it looks like right now just overwhelms me."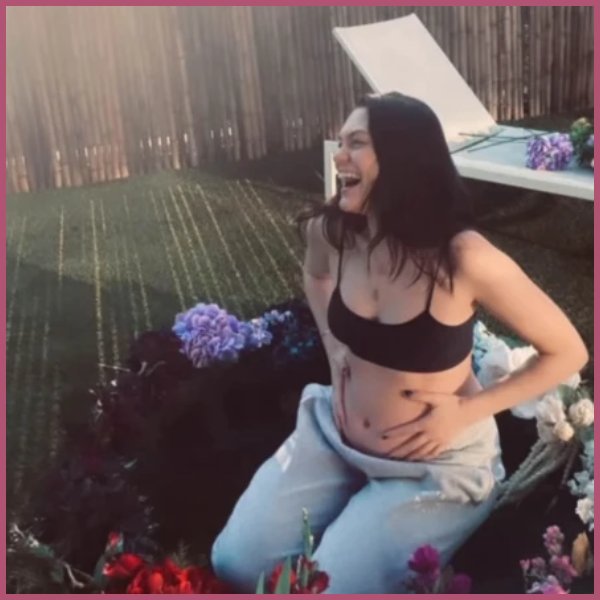 The singer said that she wanted to share her struggle story to let others with similar conditions feel that they are not alone.
She added:
"I know it's healthy and normal to have days of complete sadness and to honor all the feelings that come up, good and bad,"

"The bad isn't often at all and yes I could go through this moment right now today alone in private and usually do, but today I am here. Because I know thousands of people around the 🌎 feel just like I do."
The star whose real name Jessica Cornish concluded:
 "Maybe you read this and feel the love I have for you. I hope you can. Connecting is key. Hugging you all 🤍"
Jessie did not reveal who the father of the baby is. We are not sure if she is in a relationship. The last time she was romantically linked to someone was Channing Tatum.
Their on-and-off high-profile romance lasted for less than two years. The exes called it quits for good in April 2020.
Also, Read Jessie J is heartbroken from her miscarriage of first child!