Is Jessie James Decker new controversial picture a big mood! Her married life and children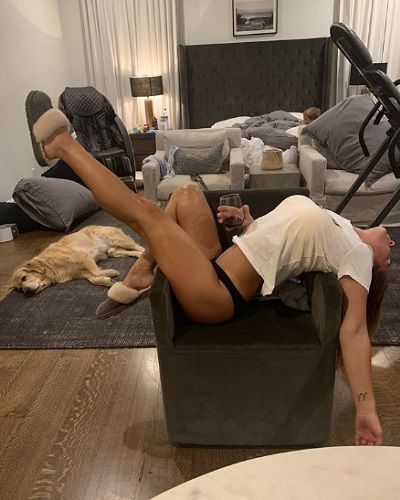 Jessie James Decker shared a picture of her on Instagram where she was sipping wine in her underwear.
The American singer Jessica looked stunning in her white shirt and perfectly tanned skin.
---
While some people considered the picture a whole big mood whereas some people were unable to digest the act that she was in her underpants around her young children.
One of the Instagram users had a problem with her picture and wrote,
"You walk around like that with your kids around… ????,"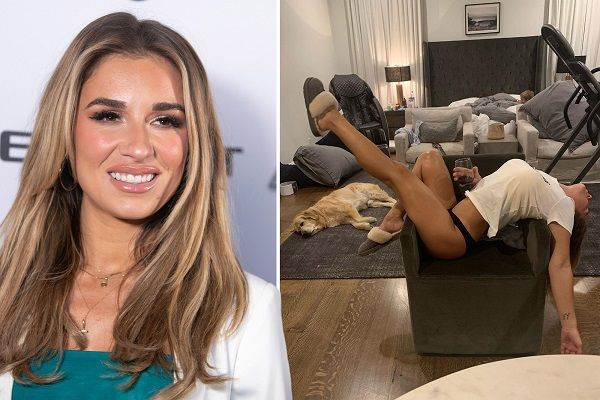 That comment now has hundreds of replies. Jessie replied to the comment by saying,
"Yes. No different than a swim suit. I teach my children the body is beautiful. Nothing to be ashamed of."
Similarly, Decker asked her if the user was desperate for attention. To which the user replied sarcastically,
"Yeah, I don't get enough love,"

"Can I get a hug."
Jessie wrote in her Instagram post,
"I'll be honest I still get insecure when I put a swimsuit on sometimes because of how much loose skin I have from my pregnancies," 
She added,
"I am a human being and sometimes the loose skin does make me a little insecure and make me wonder if I'm still sexy to Eric or if people are looking at my stomach when I'm in a bikini which I'm sure sounds silly but it's just me being in my head sometimes."
Also, read Lia Marie Johnson Surrounded Herself In A Controversy After Her Disturbing Live Stream abusing F*** off to her followers!
Decker's married life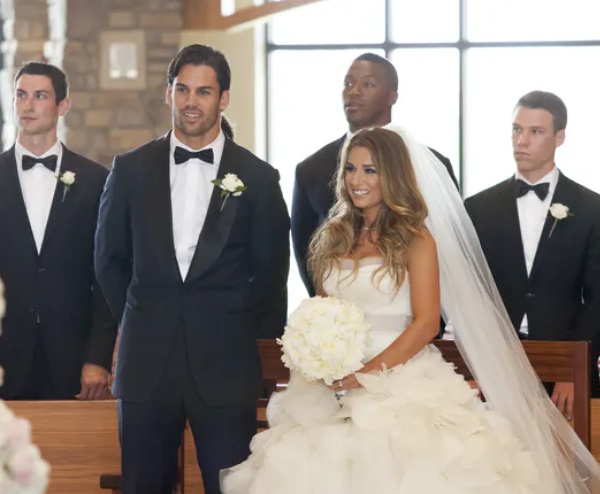 Jessie James Decker is married to Eric Decker. They walked down the aisle on 22nd June 2013. Their wedding was held at St. Francis of Assisi Church in Castle Rock, Colorado with a stunning reception at Castle Cliff Estate in Sedalia.
They had a unique seating chart at their wedding and the bridesmaids were in pretty pastel dresses. Her husband is a former American football wide receiver. He played in the National Football League (NFL) for 8 seasons.
How many children does Jessie have?
A few months after the wedding in September 2013, Jessie announced that they are expecting their first child. On 18th March 2014, she gave birth to a daughter Vivianne Rose Decker.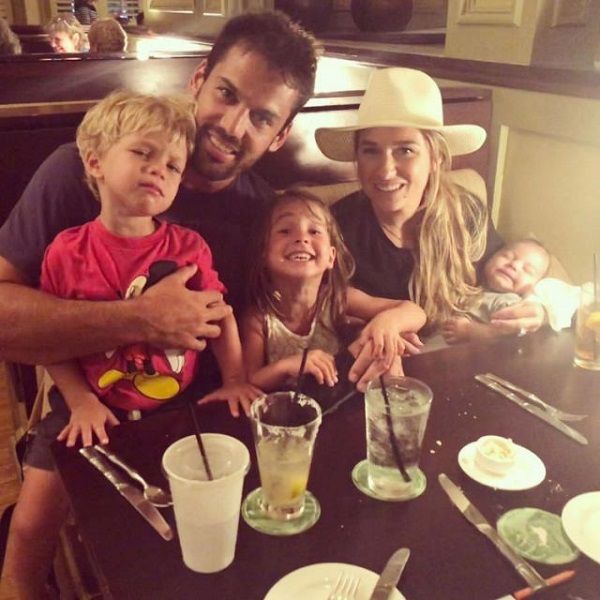 After that on 3rd September 2015, she gave birth to a son Eric Thomas Decker II. On 31st March 2018, she gave birth to a son Forrest Bradley Decker. Likewise, Jessie revealed,
"[Eric] wanted it. He's the one that was pushing this. He's very excited, he's always wanted a big family," 
Also read Karen Gravano is going to star in Families of the Mafia! Know about her family, boyfriend, mob background
Short bio on Jessie James Decker
Jessica James Decker is an American country pop singer-songwriter and reality TV personality. She released her debut album, Jessie James, in 2009.
A few years later in 2013, she started with her husband Eric Decker in Eric & Jessie: Game On. The following year, on April 18, 2014, James released an EP through iTunes with 19 Recordings entitled Comin' Home. Read more bio…
Source: US Magazine, Yahoo, Page Six, Instagram