Who is JiffPom? Know about his age, Guinness World Record, Instagram, TikTok and few quick facts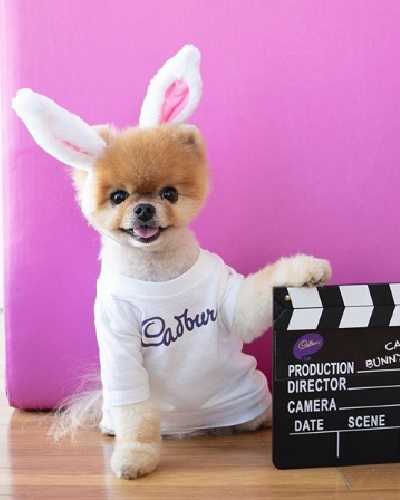 JiffPom is a pomeranian dog who became an internet sensation.
Jim has more than 10.4 million followers on her Instagram account.
He is also an animal actor who featured in the music video for the 2014 Katy Perry song Dark Horse. 
This video has gained over 2.8 billion views on the YouTube channel.
---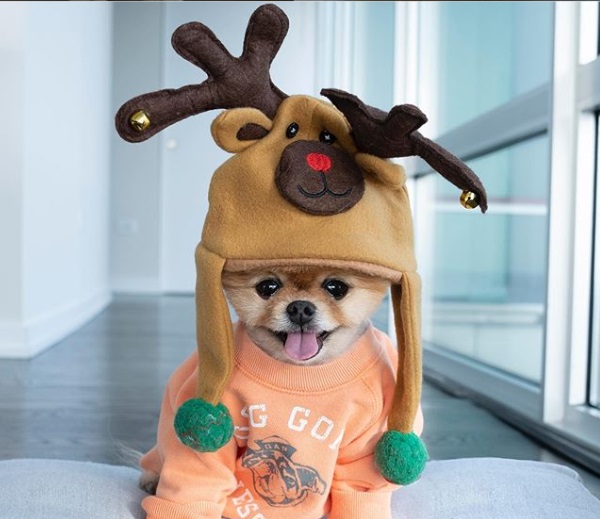 What is the age of JiffPom?
JiffPom was born on 26th February 2010 in Illinois, USA. He is 10 years old. The owner of the celebrity dog has chosen to remain anonymous. After being born in Illinois, he moved to Los Angeles in the year 2013. Jiff is escorted by an agent who looks after him and manages his social affairs.
After moving to Chicago, his stardom began. He made his film debut in May 2013. He played the role of Felix, the kidnapped dog in Adventures of Bailey: A Night in Cowtown.
Also read Who is Asia Lee? Know about her age, wedding with Kel Michelle, children, net worth, social media, biography…
JiffPom Guinness World Record
JiffPom is a three-time Guinness Wolrd Record holder. His first record is for being the most followed animal on Instagram with more than 10.4 million followers. Similarly, another world record is for being the fastest dog. He has walked on two legs – 5 meters on front paws and 10 meters on hind legs.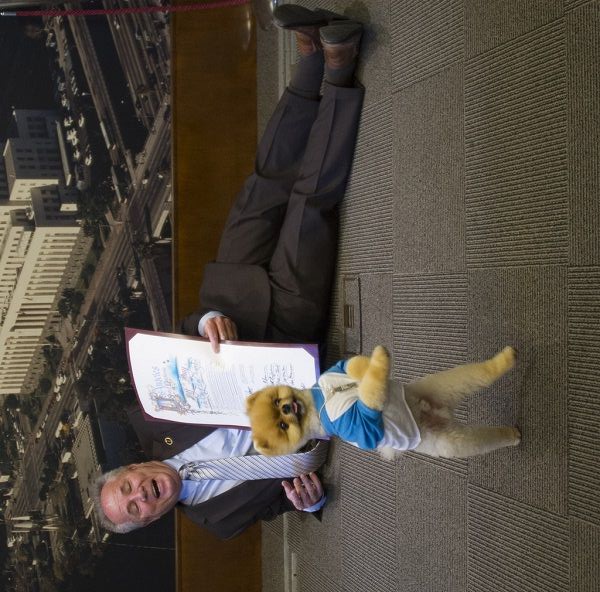 Likewise, Jiff succeeded in breaking both records on the first try; he completed the 10-meter hind leg race in 6.56 seconds and the 5-meter front paw race in 7.76 seconds.
The Guinness World Records Editor-in-Chief Craig Glenday said,
"When Jiff first walked into our offices, we weren't even sure he was real! He looks like a living, breathing cuddly toy. He might be tiny but he's got a huge personality, and his wealth of talents can't be doubted."
Preparing for the Guinness World Record, he practiced daily. Like human beings, Jiff also sticks to a strict diet of whatever he wants to eat.
JiffPom on Instagram
JiffPom has more than 10.4 million followers on his Instagram. He is following Instagram accounts like Sharon Osbourne, Diane Keaton, Bailey May, Mariana Saad, Gustavo Rocha, Sebastian Arango, Hayden Summerall, Flavia Charallo, and others.
His Instagram has more than 700 posts. On 26th August 2015, he posted his first picture which was about Justin Bieber's What Do You Mean? He has made posts with many YouTubers and celebrities.
Pom has a sweet tooth and is seen mostly eating cupcakes, sweets, and cakes.
JiffPom on TikTok
JiffPom has gained more than 21.2 million followers on TikTok. He has more than 513.7 million likes on TikTok. His videos are of him playing, wearing cute outfits, eating, and being adorable.
Similarly, his TikTok videos get more than a thousand views. One of the most viewed videos is on song Savage Love uploaded on 20th May 2020. That video has more than 12.3 million views.
Also read Baseball player Tim Tebow posts heart-wrenching tributes for his dead pet dog, Bronco on his social media!
Some quick facts on JiffPom
JiffPom has some unusual talents. Jiff can d handstand which only a few can do. There is a video on his Instagram account of him doing a handstand.
Jiff also won the favorite Instagram pet at Nickelodeon's Kids Choice Award. He was carried out on stage palanquin-style to accept the award.
He has done some advertisement campaigns for some top brands, including Banana Republic and Target.
City Council in LA declared Jiff Day on 20th August 2014 in honor of him being a multi-talented dog.
He has modeled for fashion brands and advertises certain products on his social media page. He also owns a line of merchandise and Jiffmojis.
In the year 2018, he was invited by Mark Zuckerberg to the annual F8 conference for the announcement of Instagram's new augmented reality filters.
He has featured celebrities like Ariana Grande, Zach Clayton, Kristen Hancher, Christian Collins, and others.
Likewise, he helped Entertainment Arts usher in its Sims 4: Cats and Dogs game during the 2017 Game Con in Germany.
JiffPom likes pizza, cakes, and salads.