Jill Duggar Dillard is Pregnant? The reality star is expecting her Baby no. 3 with husband Derick Dillard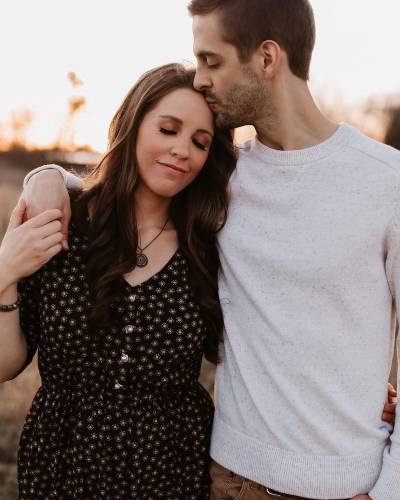 Jill Duggar and Derick Dillard have been together since 2015
They are already parents to two; sons David and Samuel Scott
This year, the beautiful couple is expecting their 3rd kids
---
Is it a baby boy or girl?
Jill Duggar, 30, and Derick Dillard, 32 are expanding their family. The two announced that they were expecting their third baby via their family blog on Sunday. They also admitted that they've been 'keeping a little secret' before sharing the exciting news. The two are already parents to two sons David, 6, and Samuel Scott, 4.
Last year, the pair had lost their baby as Jill suffered from a miscarriage in October. They even had named the unborn baby i.e, River Bliss but sadly, the unborn child doesn't survive. The two shared the news of Duggar's miscarriage on YouTube and Instagram by posting documenting her early pregnancy journey.
Also read "Derick Dillard statement on Dillard's marrying young! Know about his age, married life with Jill Duggar and children"
Blog reads,
"Ever since we were devastated last fall by the miscarriage of our sweet baby, River Bliss, we have prayed that, if it was God's will, he would bless us with another baby,"
Then continued,
"We are excited to announce that God has answered our prayers and we are expecting our rainbow baby due July 2022!"
The beautiful couple also added that they are so thankful for a healthy baby and pregnancy so far. They are going to reveal the baby's sex soon.
On Instagram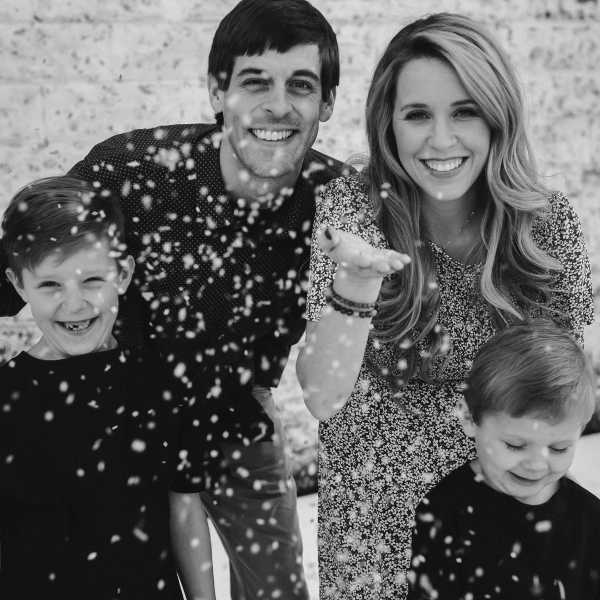 The beautiful couple shared the exciting news on their respective Instagram handles too. The pair shared the same post, a black-and-white family picture in which they were all pictured happily. It seems they were playing with Confetti in the photo. Are Jill and  Derick already revealed their baby's sex?
Also, they captioned the posts, "Exciting news!! link in bio & stories or visit the blog: www.dillardfamily.com".
Also read "Jill Duggar Dillard cutting ties with her family members! Is she going against her religious family?"
Short bio on Jill Duggar Dillard 
Jill Duggar Dillard is a popular TV personality. Gorgeous Jill is also a midwife. Furthermore, she is famous as the second out of 19 children of real estate agent Jim Bob Duggar.
Presently, she is a prominent figure in the media for her appearance on the TLC reality television show "19 kids and Counting". She featured on that show from 2008 to 2015. Additionally. she is also famous for starring in "Jill & Jessa: Counting On." See more…
Also read "How did Jill Duggar and Derick Dillard celebrate their 7th Marriage Anniversary!"