Is Jill Duggar pregnant for third time or is it just misunderstanding again! Know about her married life with Derick Dillard, children, biography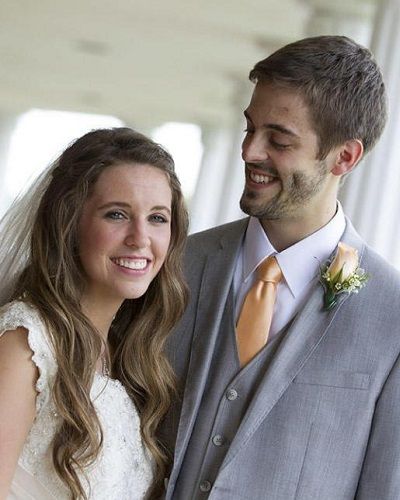 A few months back it was speculated that reality TV star Jill Duggar is pregnant. It seemed like she was actually pregnant. The Counting On star Jill shared cute pictures of her weekend chilling with her family. Her sons Israel and Sam were enjoying a BBQ in their backyard. Sam is their smallest child but he was wearing an adorable t-shirt which had "big bro" written.
Her fans were quick to notice the shirt. One of the users asked,
"The youngest has "big bro" shirt on. Is there going to be a precious announcement?????????????"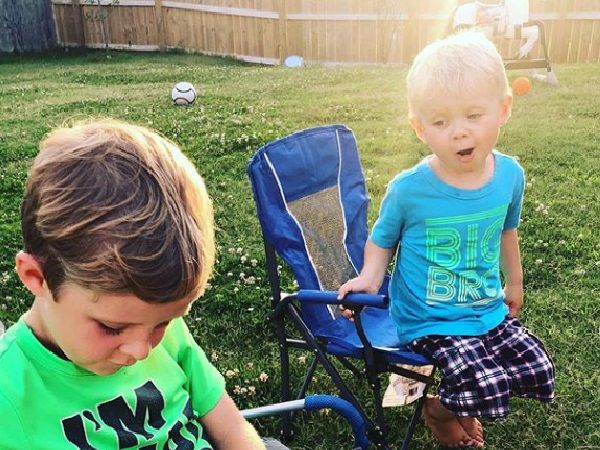 But Jill shut all the speculation of her pregnancy and said that Sam had insisted on wearing Israel's shirt. She replied,
"haha no, he just pulled big brother's shirt out and wouldn't let me take it off him. ????????‍♀️????"
There have been many speculations made on her pregnancy in the past as well. But she is happily living with her husband Derick Dillard and two sons Israel and Sam.
Also read Emma Roberts pregnant with Garrett Hedlund's baby! Know about their relationship, Emma's breakup with Evan Peters, net worth, biography
Jill Duggar's married life
Jill Duggar and Derick Dillard were brought together by Jill's father Jim Bob. Though, Derick and Jill do not have a good relationship with her family. Bob played the role of matchmaker for his daughter. When Derick was working in Nepal, Jill's father was his partner.
Likewise, Jim thought that Derick would be the perfect man for his daughter. They texted, skyped, and emailed each other for months and they fall in love eventually. Jill said,
"I was in love with someone I had never met in person,"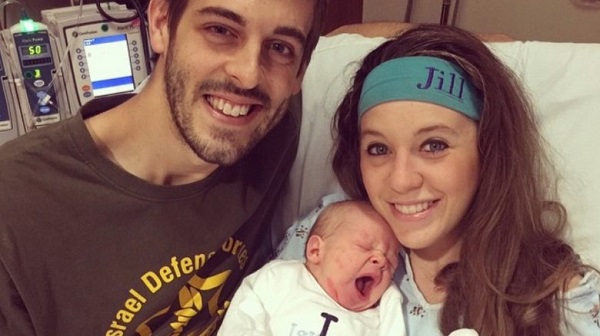 They walked down the aisle on 21st June 2014. Their first smooch was at the time of their wedding. Their son Israel Dillard was born on 6th April 2015 and their other son Sam was born in July 2017.
Jill Duggar Dillard and Derick Dillard on Counting On
Jill Duggar Dillard and Derick Dillard were the part of the show Counting On. Derick revealed that he and his wife Jill were threatened when they tried quitting filming of the show. They appeared on the show before quitting in 2017. They were not happy about their experience on the show. He also revealed that the show does not reflect their actual life.
He revealed,
"This show is not anything close to reality. From what we've seen, not accurate at all. Maybe I'll start a livestream during episodes, critiquing what is really going on in real time,"
They left the show and their departure was linked with Derick's transphobic and homophobic statements on social media. But as per him, he had issues with Jim Bob for money. He had made it clear that he had issues with Jill's father. Similarly, Dillard referred her as an abuse victim.
He said,
"We have to break this culture that cares more about ratings than protecting the most vulnerable. Jeff Epstein already showed up that if you have enough money, power, and influence you can get away with anything … there are many more stories in this world that are not too different."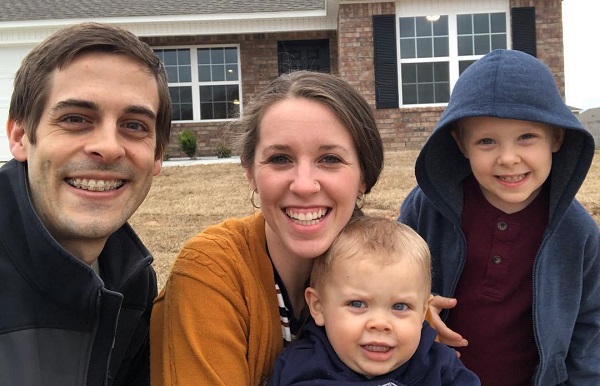 They were invited back to the show. He said that they begged them to come back on the show which they refused.
Also read Counting On Stars Josiah Duggar and Lauren Duggar Welcomed Their First Child; Shares The New Family Portrait On The Internet!
Short bio on Jill Duggar Dillard
Arkansas-born Jill Duggar Dillard is a popular TV personality. Gorgeous Jill is also a midwife. Furthermore, she is famous as the second out of 19 children of real estate agent Jim Bob Duggar.
Presently, she is a prominent figure in the media for her appearance in TLC reality television show "19 Kids and Counting". She featured on that show from 2008 to 2015. Additionally, she is also famous for starring in "Jill & Jessa: Counting On". Read more bio…