Jill Duggar's cryptic Instagram post! Is she worried about her husband Derick's infidelity
Jill Duggar is the fourth child born to Jim Bob Duggar, 53 and his wife Michelle Ruark. She is the second daughter and a reality TV personality who is part of the TLC show 19 kids and Counting. She is married to Derick Dillard and the couple has two children – Samuel and Israel.
Jill Duggar 's Instagram post with a hidden message
Jill recently uploaded a picture on her Instagram page which showed an open Bible page on which most of the lines were highlighted. In the background were seen her two sons playing. She had put the following caption to this picture:
"Praying for my hubby and boys this morning! #proverbs #wisdom." 
It seemed a simple and normal Instagram post on the surface but on deeper looking it appeared to be containing some hidden meaning.
Jill Duggar' followers go into the thinking mode
The followers of the young Duggar lady found something strange about the post. They on close inspection realized that the Bible page which she had opened and highlighted read:
"Warning against Adultery"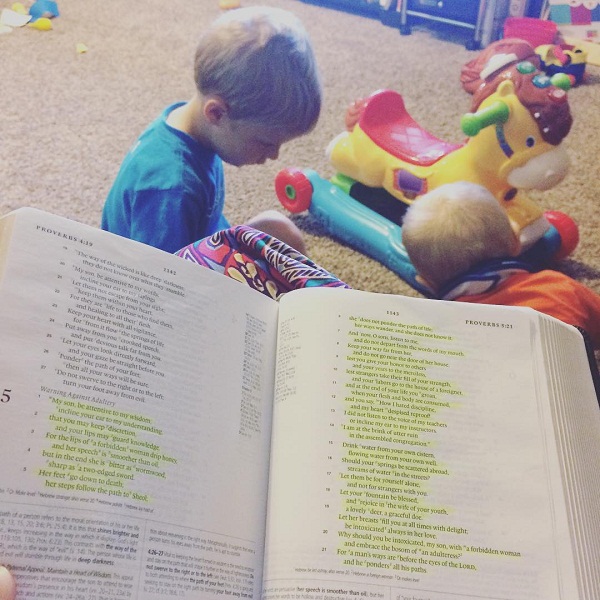 One eagle-eyed follower wrote:
"And no one else has noticed that she's praying for her husband under 'warning against adultery?"
Another follower remarked:
"I don't have to pray for my husband to not be adulterous. He loves me unconditionally and there is trust between us."
There was also a discussion on Reddit on this topic. In the r/DuggarsSnark subreddit, for and against points were discussed. Some just took the whole issue as normal. One Reddit user said:
"It's really common to read Proverbs daily, so today's the fifth and she's reading Proverbs 5,"
The user continued:
"It's not so common to have the entire passage on adultery highlighted."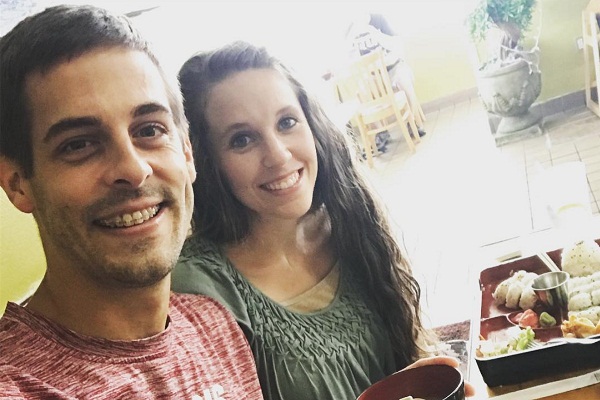 It is believed that since her husband Derick Dillard has started law school, the homemaker wife is worried since he will now be with new people which will include women. Hence it is but natural for this mom of two to be stressed and write such indirect messages on her social media. It might look odd and cause trouble at home if she is direct about this worry of hers.
The previous such messages on cheating
This is not the first time that messages talking about and hinting at cheating in marital life have cropped on the Dillard social media. Last December, Derick Dillard had posted several tweets related to adultery. He had also shared with his followers on the social media a passage from the Bible. He had tweeted:
"He who commits adultery lacks sense; he who does it destroys himself."
This was at that time taken to mean a taunt against his disgraced brother in law and the eldest brother of Jill, Josh Duggar who was known to have cheated his wife Anna in 2015.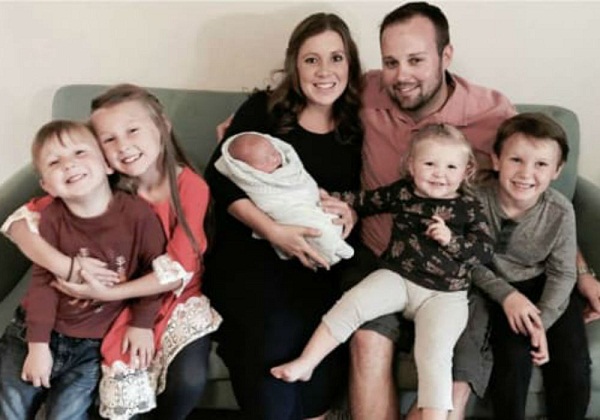 It came to light through Gawker that Josh had an active account on Ashley Madison which is a website which helps people cheat on their wives by making their access to a mistress easy. He did accept that he was a pornography addict. He apologized on his social media:
"I have been the biggest hypocrite ever. While espousing faith and family values, I have secretly over the last several years been viewing pornography on the internet and this became a secret addiction and I became unfaithful to my wife. I am so ashamed of the double life that I have been living and am grieved for the hurt, pain and disgrace my sin has caused my wife and family, and most of all Jesus and all those who profess faith in Him," 
He further wrote:
"I brought hurt and a reproach to my family, close friends and the fans of our show with my actions that happened when I was 14-15 years old, and now I have re-broken their trust. The last few years, while publicly stating I was fighting against immorality in our country, I was hiding my own personal failings. As I am learning the hard way, we have the freedom to choose our actions, but we do not get to choose our consequences. I deeply regret all hurt I have caused so many by being such a bad example. I humbly ask for your forgiveness. Please pray for my precious wife Anna and our family during this time."
We hope Jill does not have to face what Anna was made to experience in her marriage.
Short bio on Jill Duggar
Arkansas-born Jill Duggar Dillard is a popular TV personality. Gorgeous Jill is also a midwife. Furthermore, she is famous as the second out of 19 children of real estate agent Jim Bob Duggar.
Presently, she is a prominent figure in the media for her appearance in TLC reality television shows "19 Kids and Counting". She featured on that show from 2008 to 2015. Additionally, she is also famous for starring in "Jill & Jessa: Counting On". More bio…
Source: intouchweekly.com, OK magazine, radaronline.com