I'm A Celeb's Jill Scott is Finally planning wedding with Shelly, her Fiancée of 2 years!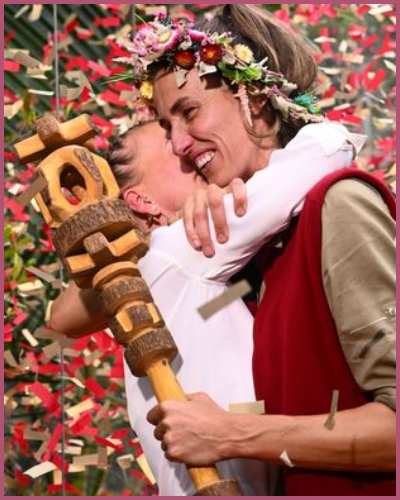 Jill Scott who was recently crowned as I'm a Celeb 2022 champion has wedding plans with her lover Shelly.
Jill and Shelly are in a romantic relationship for over six years and now their next goal is a wedding.
Here's how I'm A Celebrity winner Jill Scott revealed her intention to finally get married.
---
Who is Shelly Unit?
Shelly Unitt is the fiancée of Jill Scott Jill and the younger sister of former England football star Rachel Unitt. Shelly had an equal determination and enthusiasm for athletes like her girlfriend Jill who is a professional soccer player.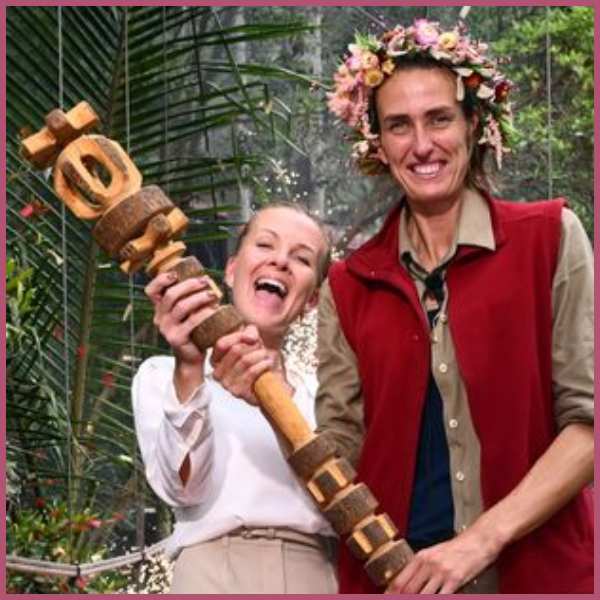 Fellow Manchester players Jill and her lover's sister Rachel started a coffee shop named "Boxx2Boxx Coffee" in April 2021. Shelly, 37, is the celebrity fiance who is already mother to two daughters named Evie, 19, and Hattie, 15,
Shelly has been engaged to Jill for over 2 years now. They recently announced their plan to perform the much-anticipated wedding. Jill also commented on how supportive Shelly and her daughters have been throughout the journey,
"I have always appreciated our relationship 100. Being able to go off and do football and be away two weeks out of every month it's so hard for the person that you're with and the sacrifices they have to do knowing I had Shelly's support going into this from day one, if I hadn't I wouldn't have been able to do it so we're a good team."
Also, Read Geordie Shore's Chloe Ferry Split with Boyfriend Johnny Wilbo after Family Planning!
Jill Scott Wants to Marry after her Big I' M a Celebrity Win
I'm A Celebrity 2022 favorite Jill Scott is announced as this year's champion as announced by the host Ant McPartlin and Dec Donnelly. The English former professional football star celebrated her win citing,
"I can't believe it. I honestly think I'm going to owe my grandma a lot of money. These guys were absolutely incredible. I don't think there should be one winner."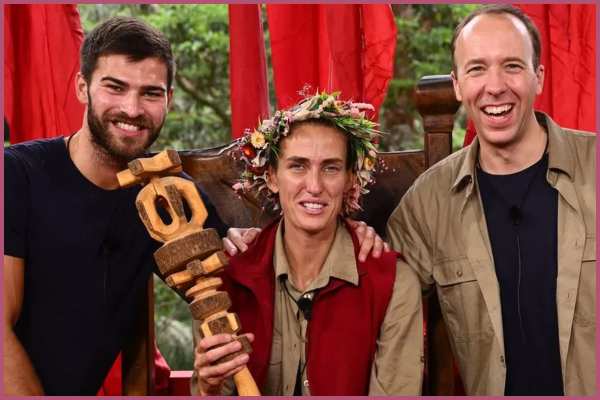 Jill finally got to embrace her love for Shelly on the famous I'm A Celebrity set after her big win. She candidly confessed about her wedding plans,
"We got engaged two years ago and COVID hit us so I think we do need to get some planning in place. It will be nice. We need to sit down and just catch up on the last five weeks and what's happened but obviously getting engaged, the next plan is to get wed."
Meanwhile, there had been speculations about 'Queen of the Jungle' Jill's wedding to which she responded,
"I am excited to see what happens in the future but I don't think there will be a wedding in the jungle."
Also, Read Former English Midfielder Jill Scott crowned winner of I'm A Celebrity 2022