Who is Jim Jordan's wife Polly Jordan? All about their married life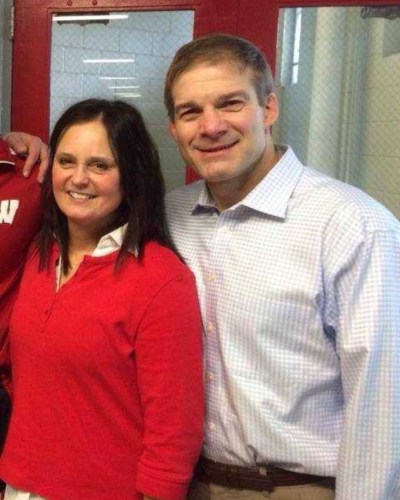 Polly Jordan is a teacher who worked as an art teacher at a public school
She is the wife of Jim Jordan who is a congressman
They married on 17th August 1985 and have been together since
---
Polly Jordan is a teacher who worked as an art teacher at a public school in Ohio. She was a teacher at the Graham Local School District in Saint Paris but seemed to have retired now. She is the wife of Congressman Jim Jordan.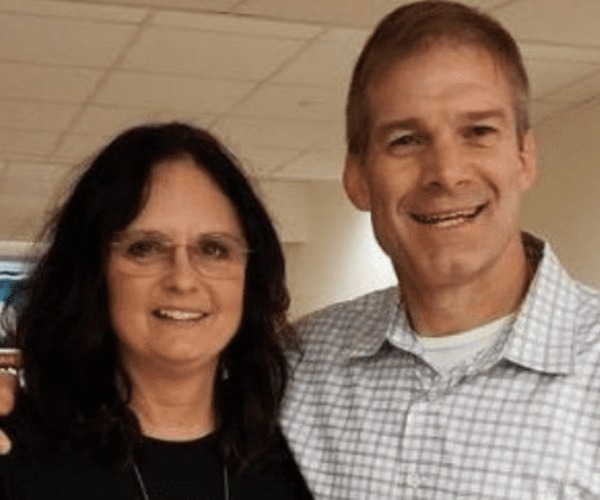 How did Jim Jordan and Polly Jordan meet?
Jim Jordan and Polly Jordan both grew up in Champaign County, Ohio. But did not know each other until Polly's brothers introduced them. Jim had competed in wrestling with Polly's brothers that is how they meet.
He joked,
"I decided it would be a lot more fun wrestling with Polly than her brothers."
They started dating at a young age when Jim was 13 while Polly was 14. The couple decided to get married on 17th August 1985 after knowing each other for years. In 2010, they celebrated their 25th wedding anniversary and wrote,
"My wife Polly and I are celebrating 25 years of marriage today. It seems like just yesterday…So blessed to have her and our four children. Thanks for all of the well wishes!"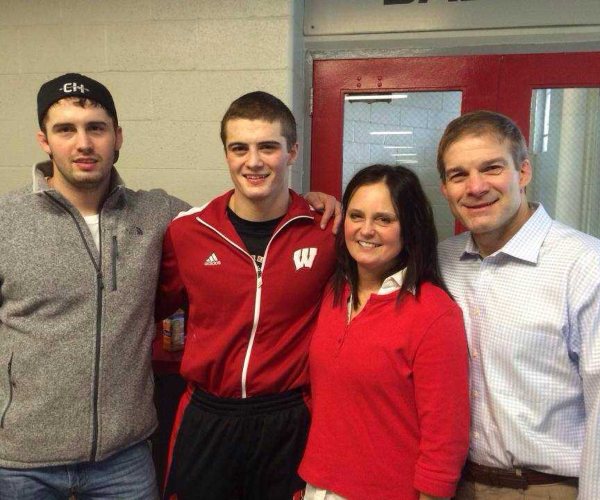 Also read Hunter Woodhall and Tara Davis engaged after meeting four years ago!
Children
The couple has four children Rachel, Ben, Jessie, and Issac. Their eldest daughter Rachel was born in 1987 and is married to Chris Salisbury and has two daughters.
Likewise, their son Ben was born in 1989 and their daughter Jessie graduated from Graham High School in 2011. Jessie married Jarrod Uthoff in 2016. Also, their youngest child is Isaac Jordan wrestled at the University of Wisconsin.
Further, Issac worked as an assistant wrestling coach at Indiana University in Bloomington.
Home of Polly and Jim
Polly and Jim Jordan purchased a home in Urbana, Ohio closer to their birthplace in 1997. That house was originally constructed in 1837. Likewise, the two-story house was built in 3,260 square feet and has 4 bedrooms. They bought the home for $171,667.
Also read Keshia Knight Pulliam married fiance Brad James at their home in an intimate ceremony!