Jim Sciutto does the emergency delivery of his and his wife's second child. Scroll down to know about his relationship!
There might not be the luckiest opportunity than inviting your child to this world and be the first to see and hold him in your own hand. Know that this lucky father is Jim Sciutto.
Jim replaced EMT in order to give birth to his second child at his home in London. The quickly progressing event led Jim to carry out the delivery of his own son.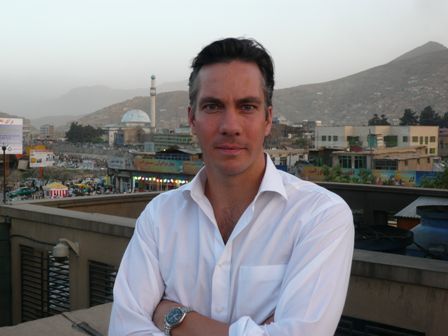 The Delivery:
It was 10 A.M in the morning when everything started. Jim was planning to admit his wife Gloria Riviera in the hospital by lunch. However, his plan was canceled after Gloria's water broke. The peaceful house was suddenly in chaos. Remembering this moment Jim later cited his thought as:
"As journalists, we should have remembered you can't plan the news. I've covered wars, government crackdowns, and natural disasters. You can make emergency plans: bring your helmet and flak jacket, get to high ground, or get out of Dodge. But don't try to predict the outcome or the timing. It's just not worth it."
After this, the couple immediately decided to go to the hospital. But, Gloria physical state was far critical that Jim couldn't move her even to the door. And, they decided to call an ambulance. Jim carried his wife to the bed. Even in her worse condition, Gloria managed to shout her husband saying,
"Strip the sheets! I'm not having this baby on our white wedding linen!"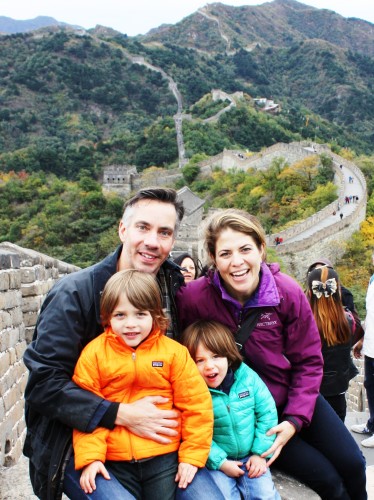 The worried husband quickly followed his wife's order and was simultaneously dialing 999. The ambulances were on their way. But realizing his wife's condition, he decided to take the matter into his own hands. He prepared warm water, searched for a towel and his final gear, A Saftey Pin.
And guess what? He made it! At 10:52 a.m he welcomed his son into this world with his own hand. He was the world's happy man at that moment.
Eventually, a paramedic entered their room. The child was not as comfortable as the cord was wrapped around his neck. The paramedic took care of the rest. According to them, the child was fine along with the mother.
After this grueling experience, Jim later expressed his respect towards every mother by saying,
"After our first son was born, I told my wife that childbirth should erase any man's doubt about which is the stronger sex. This experience, well, has me bowing down to her and all mothers—plus the dispatcher and medics from the London Ambulance Service for their impeccable timing."
Thanks to @AlisynCamerota & @NewDay for welcoming me on board today. What a team! pic.twitter.com/Qn9eY5Help

— Jim Sciutto (@jimsciutto) June 20, 2016
So far so good
Jim is living his happy married life with Gloria Riviera since October 27, 2006. Furthermore, they are blessed with three children; son Tristan, son Caden who was home-delivered by dad Jim in London, and 1 daughter who was born in July 2015. And since there are not any rumors about Jim's personal life, we can surely guess of him carrying out a healthy relationship. In addition, if he cheats with his wife we will surely know about it.
Career as a correspondent
Graduating from Yale University helped him his professional career. He produced Public Broadcasting Service program and served as Chief of Staff to U.S Ambassador. However, his fame came from his work as a correspondent.
Mostly he covered national and international security issues. Some of his renowned coverage are Iraq Invasion, Myanmar government crackdown 2007, and Zimbabwe election crisis in 2008. In addition, he has traveled to the countries including, China, Laos, Singapore, Vietnam, Hong Kong, and South Korea in order to complete his assignment.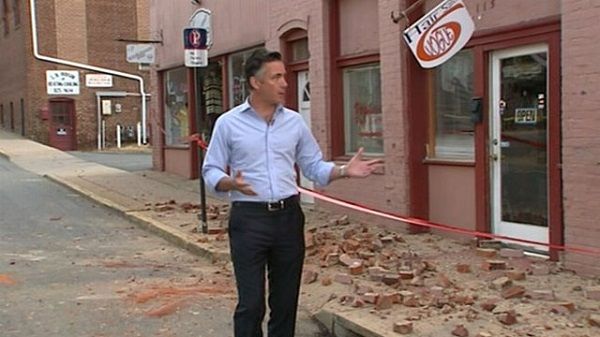 More About Jim Sciutto
Jim Sciutto is an American Journalist is recently working as a correspondent in a Chief National Security. His work includes foreign policy, the military, terrorism, and the intelligence community. Regarding his work, he had worked as an American diplomat in Beijing, as Chief of Staff for US Ambassador Gary Locke. Previously, he was also a former ABC News' Senior Foreign correspondent, based in London. Jim has been popularly known for his good works and dedication towards his work but still, his good looks and perfect height has always been the plus point. More Bio…