Jimmy Butler, the new rumored boyfriend of Selena Gomez has a baby mama, Kaitlin Nowak!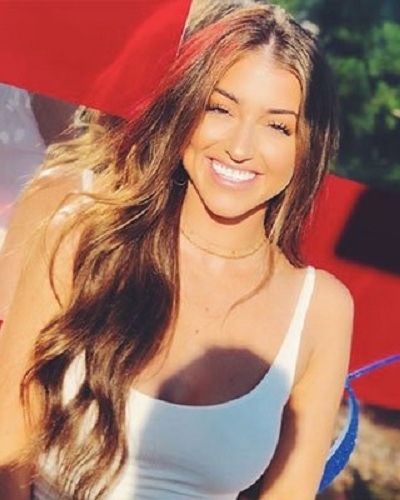 Professional athletes have a history of multiple relationships in their love life. Some are known to the public but fans remain unaware of a great number of them.
There are now rumors circulating that the famous singer Selena Gomez is dating NBA star, Jimmy Butler. But Jimmy recently had a child with Kaitlin Nowak. So what will happen to this baby mama and has he broken up with her?
Jimmy Butler and his baby mama and daughter
Cheat Sheet has reported that the basketball player, Jimmy Butler who is probably dating singer Selena Gomez has a daughter named Rylee.
She was born in October 2019 and her mother is Jimmy's girlfriend Kaitlin Nowak. Jimmy had missed three games of the season of his team Miami Heat since he was there present during the birth of his daughter.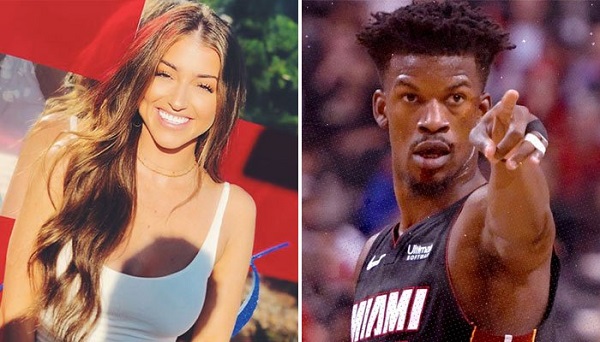 And soon after, Miami Heat head coach Erik Spoelstra had revealed to ESPN:
"Jimmy Butler is now a proud father to a baby daughter,"

"We're thrilled for him, and we're really excited."
Jimmy and his relationship with Kaitlin
After the birth of their baby, Jimmy and Kaitlin had a great going on the personal life front. Kaitlin had also attended SuperBowl LIV with Jimmy in February 2020.
A group of her family members and friends were with them at that time. The baby mama was also spotted sitting on the courtside during some of the games against the Miami Heat.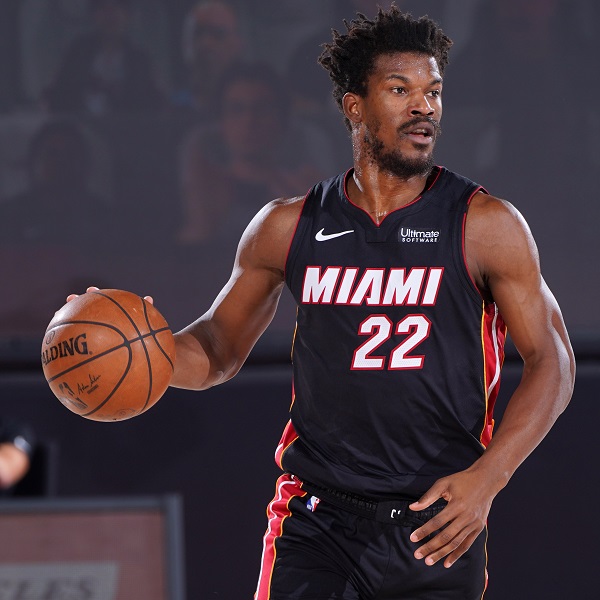 But neither Kaitlin nor their daughter Rylee was with Jimmy in the NBA bubble during the play-off time. It is said that Jimmy did not want to be distracted by family and wanted to completely focus on the game. He had expressed:
 "This is a business trip for me. I'm not messing around,"

"Everyone wants to have their family, without a doubt. But we've been doing this for this long, what's another couple of months? It is an individual decision and I respect that decision that my teammates make but I'm here for business."
More on Jimmy and Kaitlin's relationship
Even in September 2020, Kaitlin was supporting Jimmy in his play. But she again did not join him during play-offs. But on her social media, she used to support her daughter's father.
Kaitlin had posted on her Instagram Story to cheer the team of her baby dad and also had liked a couple of posts of the Miami Heat's win.
The couple seemed to be co-parenting Rylee. But then, there was a viral tweet that said that Selena Gomez has been seen having dinner with Jimmy Butler and some of his teammates. The source swore that he was telling the truth.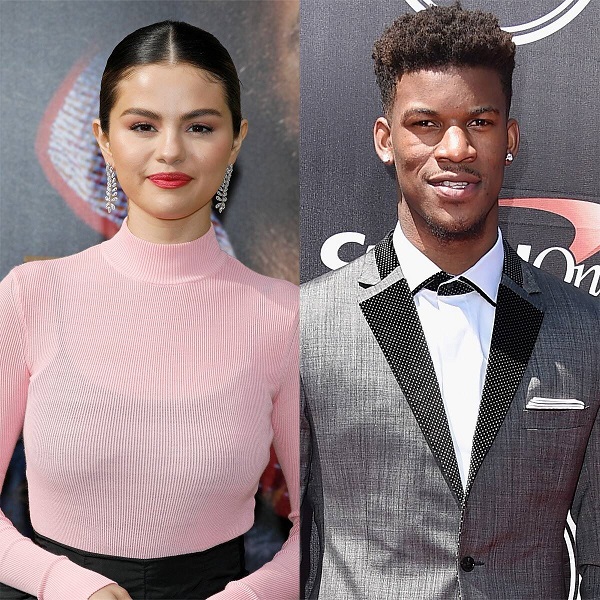 Fans of Selena are not thrilled about this pairing and are in fact, concerned about Selena since they believe that Jimmy is still with his baby mama. There has been no news of their breakup. Wishing earnestly that it is a rumor, one fan wrote:
"Isn't he a dad and by the way his girlfriend Kaitlin Nowak FOLLOWS SELENA GOMEZ AND why should she follow somebody she does not like or try to get her man and by the way maybe they were just talking because they appreciate each other,"