Jimmy Donaldson a.k.a MrBeast along with other YouTubers take over YouTube to raise $20 million for planting 20 million trees!
Mr.Beast along with more than 600 YouTubers are using their platform to raise $20 million by the end of this year. This fund will be used for planting 20 million trees.
"It's freaking time to do something about climate change."
20 million subscribers – Idea behind 
Jimmy Donaldson a.k.a MrBeast an American YouTuber had begun this campaign of 20 million trees. While approaching 20 million subscribers for his channel, one of his fans suggested planting 20 million trees to celebrate his subscriber count.
No doubt about his growth as a young YouTuber. MrBeast's channel growth is the outcome of his outrageous YouTube stunts. He chooses to do somewhat of a philanthropy challenge in his channel. He uses a mix of his own money and brand deals for the winners of the challenges. Some of his challenges were 'Last To Leave Ramen Noodle Pool Wins $20,000', 'Anything You Can Carry, I'll Pay For Challenge', etc.
This 21 years old YouTuber kicked off his #TeamTrees challenge. Many memes were made about him and 20 million trees. This effort overtook social media like Twitter, YouTube, and Reddit to rethink about the topic he chose. He says:
"Honestly I've done everything I can: I've got a bunch of fans together and we've planted thousands of trees. Me and Mark [Rober] have invested months of time behind the scenes getting this together and I'm personally planting 100,000 trees – aka a $100,000 donation."
A former NASA engineer, Mark Rober said:
"We know that 20 million trees isn't going to cure climate change, But the point here is to end the decade on a super strong note. It's a constructive way to send a message to the politicians that it's freaking time to do something about climate change."
Also read: One of the most successful Dutch e-sport players: WehSing Yuen "SingSing" giving up Dota 2 and becoming one of the most-watched streamers
Collaboration with fellow YouTubers
#TeamTrees challenge spotted on YouTube's trending page and channels. Everyone has joined in on the environmental charity drive. Uploaded a video on his channel. He explained the idea to plant 20 million trees in collaboration with the Arbor Day Foundation.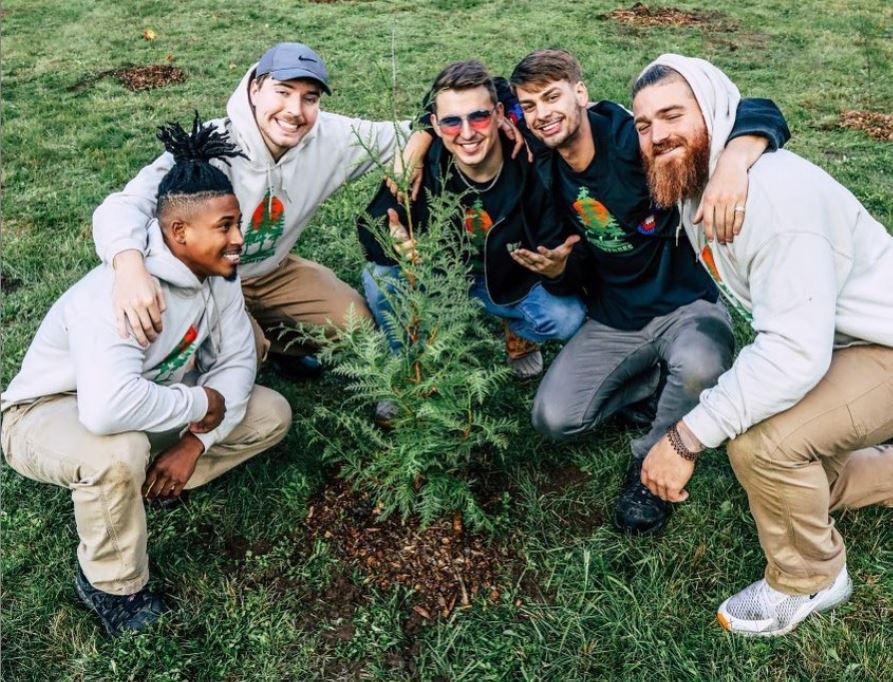 Currently, The Arbor Day Foundation is in the middle their mission of planting to get 100 million saplings in the ground by 2020. Officially, planting for #TeamTrees is set to begin from January 2020. And by December 2022, it is believed to complete its target.
Mr. Beast says:
"We only have one Earth and it's important we take care of it. Recently lots of not so great things have been happening to forests and people just keep making fun of our generation for retweet activism and not actually doing something, which is why we created TeamTrees.org with the help of the Arbor Day Foundation."
He also partnered with famous personalities like Mark Rober, Rhett & Link, Marshmello, AsapScience, Jeffree Star, Simone Giertz, The Try Guys, etc. They call upon their subscribers and viewers to donate to the cause.
Other YouTubers will also be posting videos about this campaign using #TeamTrees. In their videoes, viewers will be asked to donate for this cause. All transaction fees for donations will be covered by YouTube.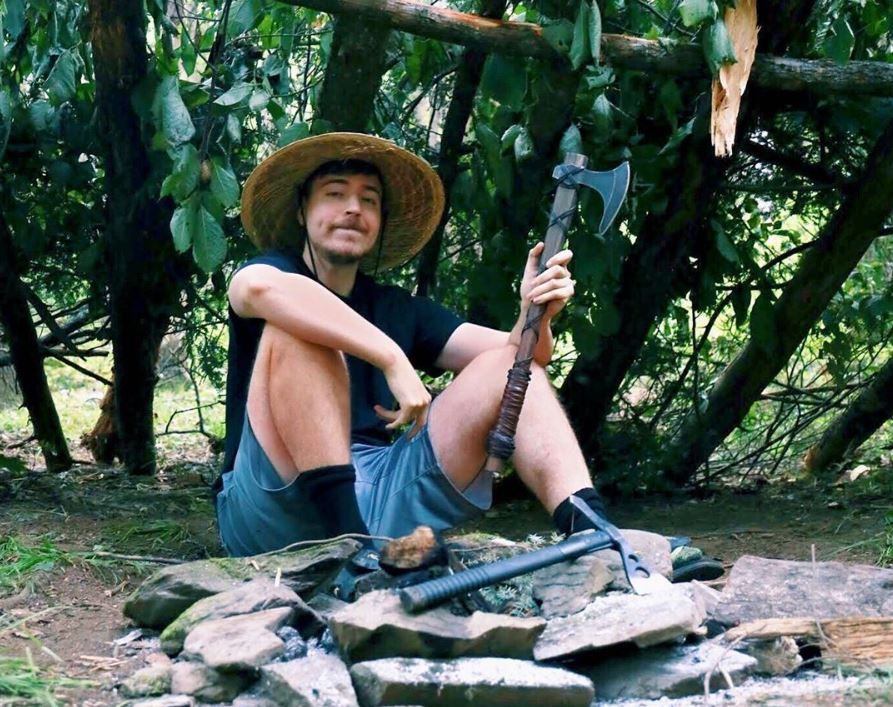 As a strong platform for bringing awareness to viewers, YouTube will be used to post videos for fundraising about the subject of climate change.  Donaldson says:
"We want to show that YouTube isn't just a drama fest, We actually have real influence and can make real change."
Also read:  Daniel Middleton popular for his YouTube name DanTDM is taking his gaming career along his personal life!
A short bio on 
MrBeast:
Jimmy Donaldson who is popular by the name MrBeast is an American YouTuber and social media personality. His YouTube channel has more than 22 million subscribers as of now with more than 2 billion views on videos. In addition, he gained personality with his 'Worst Intros' video series. more bio…
References: (theverge, insider, ladbible)