Jimmy Kimmel celebrates his son Billy's first birthday after a year of multiple heart surgeries! Celebrities wish him for it!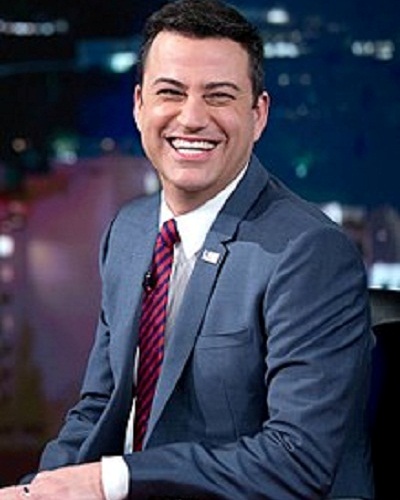 It was birthday time with happiness and celebrations in Jimmy Kimmel's house. It was the first birthday of his son Billy who was born on 21 April one year back.
The birthday at Jimmy Kimmel's home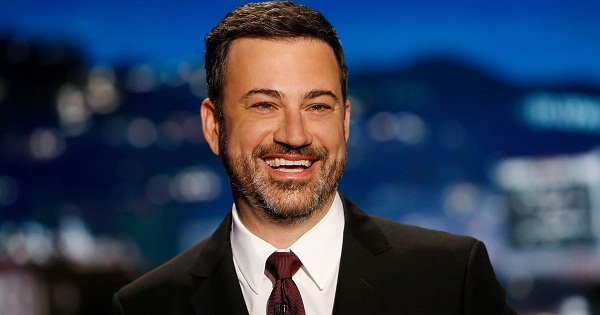 The happiness was enormous since son Billy had faced a number of health issues since his birth. He had undergone major heart surgeries and the tough boy managed to beat all odds and make it for his first birthday! It was a well-deserved celebration.
Jimmy Kimmel expresses happiness and gratitude
Jimmy Kimmel, the American TV host of the late-night talk show Jimmy Kimmel Live posted a cute little picture of his son on his Instagram. It showed little Billy wearing a birthday hat and having the surroundings of his mouth area smeared with ice cream which he was eating with his hands from a plate. Jimmy Kimmel had captioned this picture thus:
"A yr ago today, God gave us this tough little boy. Today, we thank the nurses & doctors at @CedarsSinai & @ChildrensLA who saved his life & those who shared thoughts & prayers."
Billy's heart ailment
Billy had major congenital heart disease. He was 3 hours old when a vigilant nurse observed that Billy had a heart murmur and looked a bit discolored. She alerted the doctors who then investigated and found that Billy had a major congenital heart defect. He had what is medically called as 'Tetralogy of Fallot with pulmonary atresia that led to his lungs and body not getting enough oxygen.
The child was shifted to the emergency and operated on when he was just a few days old. He had an emergency open-heart surgery performed on him.
The surgery had taken three hours and Jimmy Kimmel revealed that those were the longest three hours of his life. The operation took place at the Children's hospital in Los Angeles. Jimmy had said after the surgery:
"He went in there with a scalpel and did some kind of magic I couldn't even begin to explain," 
The surgery was successful. His son underwent another surgery when he was only a few months old. Doctors have said that surgery would also be due during Billy's teens.
Jimmy has been updating his fans on Billy's health condition. He also used the mass media platform to advocate for better healthcare for all American citizens. Jimmy has asked his fans, followers, and friends to register to vote. He wrote:
"We cannot stay quiet. Please wish Billy happy birthday by REGISTERING TO VOTE! vote.gov."
Also read Felicity alums Keri Russell and Scott Speedman Reunion at 'Jimmy Kimmel Live!' and Joked about Past Relationship! Check out the video!
Justin Theroux's birthday wishes
Jimmy's pal Justin Theroux was also elated. He uploaded a picture of his with a smiling Billy and captioned it thus:
"Happy ONE year birthday Billy!  A boy who in 365 days has done more for American national health care than we could all wish to do in our lifetimes. He doesn't even know yet how courageous he is. An honor to know him and his incredible and equally courageous parents.  Thank you. @CedarsSinai & @ChildrensLA #registertovote."
Other social media messages
Other stars too shared their happiness on Billy's first birthday and tweeted messages for his well-being. Julia Louis-Dreyfus tweeted:
"Happy birthday to dearest Billy! (I'm registered)."
Ellen DeGeneres, 61 wrote on her Twitter:
"Happy birthday, Billy Kimmel! You're one tough kid," 
Jimmy also has another daughter named Jane, 3 with present wife Molly McNearney. He also has two elder children-Kevin, 25 and daughter Katie, 28 with his ex-wife Gina.
You may like to read Jimmy Kimmel Live! Who is Khloe Kardashian dating after her split from Tristan Thompson?
Short Bio on Jimmy Kimmel
Jimmy Kimmel is an American television personality best known for hosting a late-night talk show 'Jimmy Kimmel Live'. More Bio…