Joan Collins, 87 is an ageless beauty; looks glamorous still in her feathered ballgown!
The beauty of the legendary actress of yesteryears, Joan Collins defies her age. She looks splendid even at this age of 87. On Wednesday 9 December 2020, she was out for a fun snap. She looked glamorous in her gorgeous black and feathered ballgown. Two assistants were helping her with the shoes.
Joan Collins and her remarkable beauty
She may be 87 but she will give a run for money to even the young female stars of today. Yesteryears actress, Joan Collins was out for a fun snap on 9 December 2020. She just looked adorable and gorgeous in her black crushed off-the-shoulder ballgown. There were white feathers details on it. And Joan matched the gown with black velvet gloves. She also donned shimmering silver jewelry with it and posed for the photos.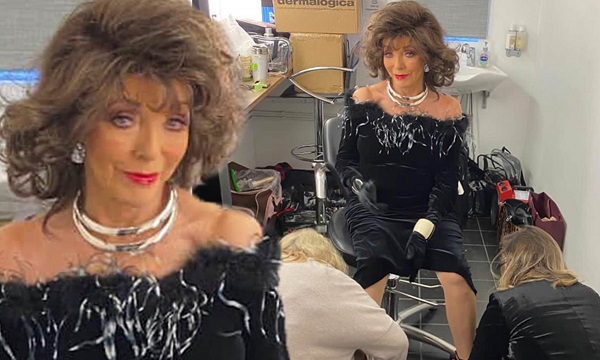 To protect her feet, the star wore silver-studded stilettos. Two assistants helped her to put them on ahead of the photoshoot. The English actress has managed to maintain herself, her body, and her beauty over all these years.
Joan and her early life
Actress Joan was born on 23 May 1933 in Paddington in London to Elsa Collins and Joseph Collins. Her mother was a dance teacher while her father was a talent agent. He was Jewish and from South Africa. Her British mother was an Anglican. Her two younger siblings are Jackie who is a novelist and Bill who is into real estate.
Joan studied at an all-girls school in London called Francis Holland School. She was just 9 when she started doing acting in plays. Her stage debut was in A Doll's House. Later, she took training in acting from the Royal Academy of Dramatic Art located in London.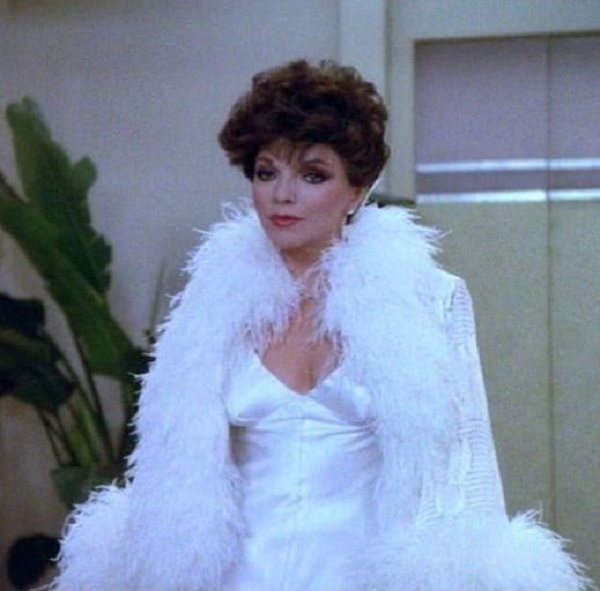 And at the age of 17, Rank Organization, a British film studio signed her for acting in their films. After here on, she acted in several movies of the time that included Lady Godiva Rides Again in 1951, The Woman's Angle in 1952, Judgement Deferred in 1952, and many more. She also diversified into Hollywood and was a hit there.
Joan and her personal life
Joan had five marriages. Her first husband was Irish actor Maxwell Reed who allegedly raped her and later they wed on 24 May 1952. But divorce came in 1956. She began dating Warren Beatty in 1959, they wed in 1960 and split due to his infidelity.
Next person to come into her life was singer Anthony Newley. They share two children; Alexander and Tara. But they separated and later she wed businessman Ron Kass in 1972. They have a daughter named Katyana together. They divorced in 1983. On 3 November 1985, she and singer Peter Holm married in Las Vegas. But on 25 August 1987, this marriage also ended.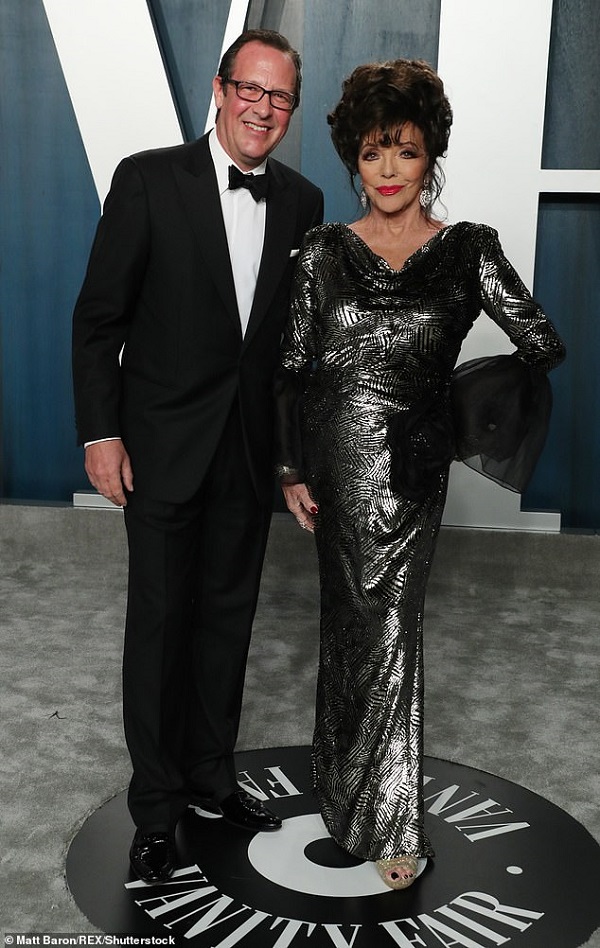 On 17 February 2002, she married Percy Gibson at Claridge's Hotel in London. He is her current husband. She has three grandchildren. Her sister Jackie had breast cancer for 6 years and died in September 2015. Joan was told about the diagnosis only two weeks prior to Jackie's death. Joan has homes in New York City, France, London, and Los Angeles.
Also, click ahead to read the short bio of Joan Collins