Surprise! Joanna Krupa announces the gender of the baby. Pregnant with her husband, Douglas Nunes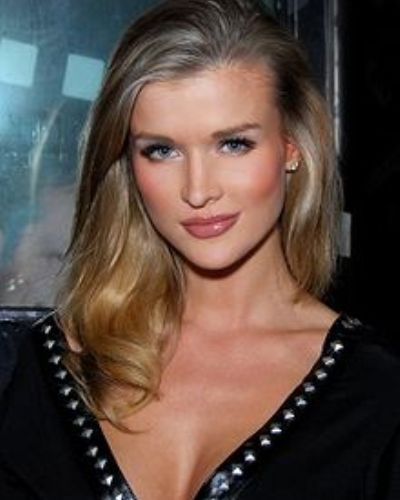 Joanna Krupa, 40, of Real Housewives of Miami shared the happy news of her baby with her 1.4 million followers. On the 5th of September, she posted a picture of herself, her husband Douglas Nunes, and her dogs revealing the gender of her baby.
Joanna revealed that Douglas and she were expecting a child back in May. The couple marked their first year together in August. Joanna and Douglas tied the knot in August of 2018.
Gender reveal!
Joanna initially released of her baby on the 26th of May on her Instagram. She posted a picture of herself holding a positive pregnancy test. She wrote;
"Hi Guys!
Just wanted to share this amazing news with everyone . Hubby @nunes451 and I are beyond excited about this new chapter in our life and can't wait to meet this little ????????????????????"
The pair were exceptionally happier than the day of their marriage. Since that day, Joanna has been sharing many pictures of herself with her baby bump. Joanna Krupa has been taking us together on her precious pregnancy journey by updating us about every step she takes. She seems to have fallen in love with her child before even stepping in this world. In her latest post, she posted a picture with her husband and dogs that clearly stated the gender of the child. The dogs have tags hanged around their necks that say "It's a girl" and "I'm gonna have a baby sister".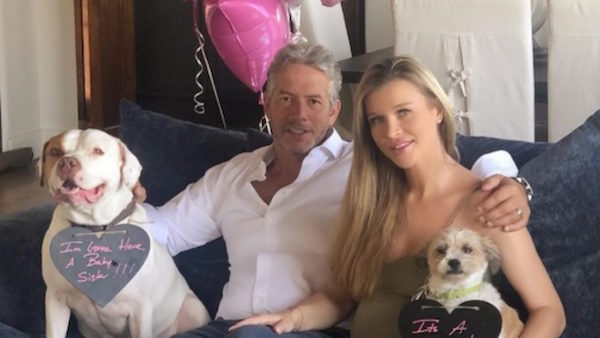 The model revealed in an interview that she had "frozen her eggs".
 "Thank goodness, I froze my eggs. I would honestly be freaking out right now if I didn't. You never know what life will bring. What if that moment comes when you can't have kids? You don't want to wake up one day and be like, 'My God, what was I thinking?'"
Joanna's past life
Joanna married current husband Douglas in the August of 2018, last year. Before tying the knot with Douglas, she was married to businessman Romain Zago in 2013. Despite the fact that they spent four years together, their relationship seemed to have never taken off the bay. Joanna and Romain never had a child together. Joanna called things off with Romain in the year 2017 after things didn't work between the two.
However, Joanna seems to be happier with Douglas and the pair have been showing signs of a healthy relationship. The couple has been supporting one another since the beginning and has shown no signs of letting go just yet.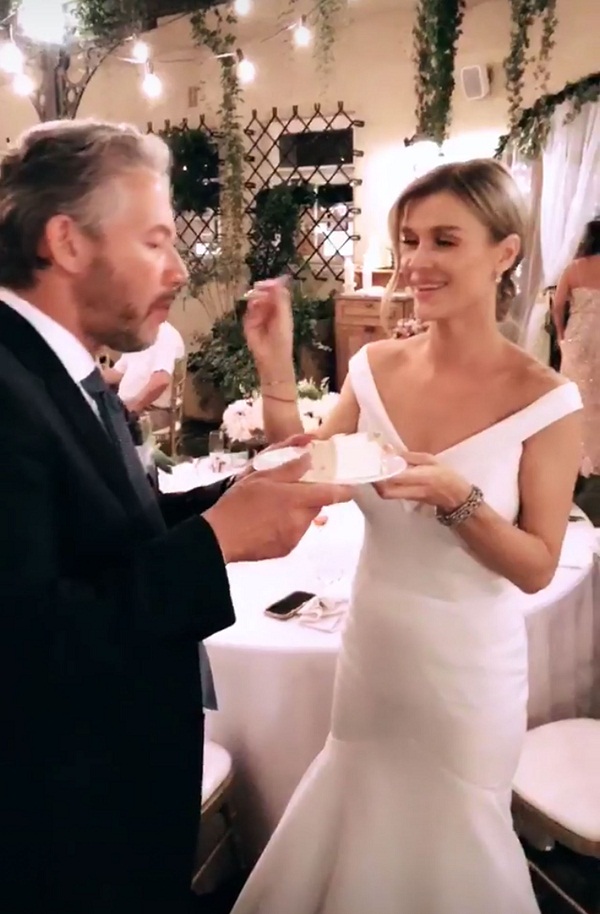 Their relation stays as healthy and happy as their dogs. Joanna's and Douglas' baby girl is surely going to bless the two with tons of happiness. Joanna's fans seem happier this time that she shared this news with her loved ones, unlike her wedding. The pair decided to get married in secret with their close family members and friends being the witnesses. Although the fans might have been upset about her wedding not making headlines, they're surely happy about this news making headlines.
Source: Instagram, People, US magazine