Joanne Clifton has a disastrous date with new boyfriend AJ Jenks!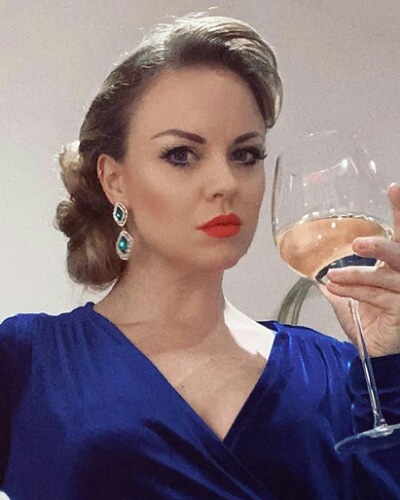 Social distancing due to coronavirus has affected a lot of couples and their relationships. The star of Strictly Come Dancing Joanne Clifton started dating last month. But due to lockdown restrictions, she could have only virtual dates with the new man in her life. But that date turned out to be a disaster. How?  She has shared the details on her Instagram Stories.
Joanne Clifton and her virtual date
Since one month, Joanne Clifton has a new man in her life. He is AJ Jenks. But the social distancing rules and lockdown restrictions has not made it possible for them to meet personally. But this did not deter the two new lovebirds. Therefore, they decided to meet every Saturday on a virtual date via FaceTime. They would dress up properly for the occasion.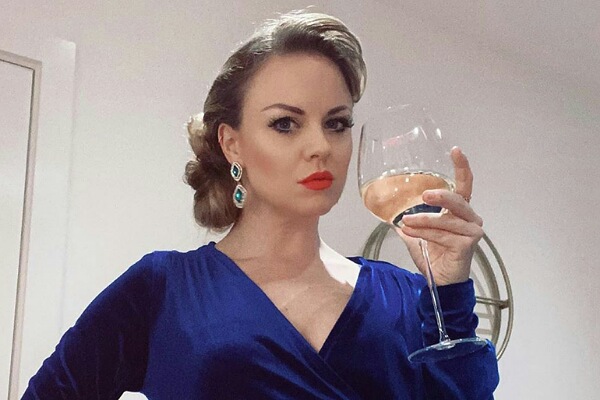 The first two dates of the couple went absolutely well. But it was on date number three that Joanne experienced some problem. There was a disaster in the kitchen that led to a bad start. 'so what exactly happened?
The kitchen date disaster
Joanne took to her Instagram Stories to share with her fans the problems she face during her third date with new beau AJ Jenks. She wrote:
"It turns out I'm not even capable of boiling water for my pasta."
But despite the poor start, it seems that things turned out later to be okay. Therefore, Joanne put up some lovely photos of the date on her social media. Furthermore, the lady wrote:
"1940's Date Night with my @aj_jenksuk… yes he looked pretty damn good in his tux. 30 minutes earlier we had a big discussion about the bloomin last episode of Game Of Thrones… yet he serenaded me again, I tried to serenade him with my uke… not as good… turns out I'm not even capable of boiling water for my pasta. Can't wait for this to be over so we can actually go on these dates hand in hand. #coronadatenight #coronavirus,"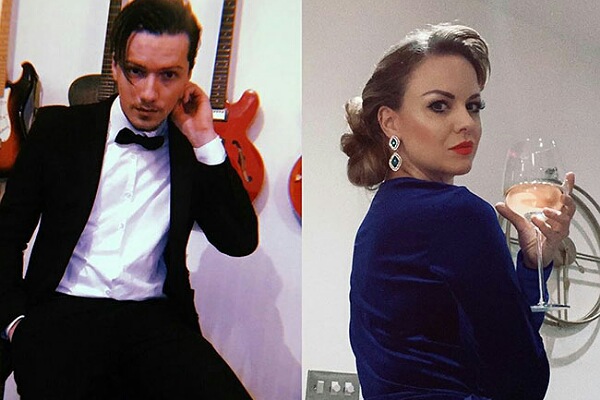 In the pictures, Joanne, 36 was in a blue velvet dress with dazzling drop down earrings and hair made into am elegant up do. Additionally, her makeup was perfect with dramatic eyes and a gorgeous red lipstick. AJ was also looking dapper in a tuxedo and black bowtie. He captioned a photo of his:
"She's special! Date night number 3! BRING OUT THE BOW!"
In the comments, Joanne wrote:
"LOVE the bow!!"
About Joanne's last relationships
Joanne is Kevin Clifton's sister. She won the trophy on the BBC show with partner Ore Oduba in 2016. As regards her previous relationships, she was with Joseph Edward-Bader for eight months. But the relationship did not last abd she called it quits a few months before she won the Glitter ball trophy on Strictly Come Dancing show of BBC.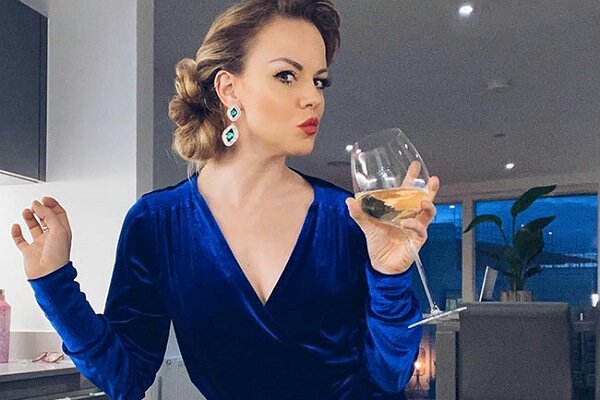 Click on the link ahead to read more on Model Paulina Porizkova, widow of an older man, loves the idea of men dating age-appropriate women!
Source: Hello magazine