Jocelyn Wildenstein, Million Of Dollars To Look Like A Cat Worth It or Not?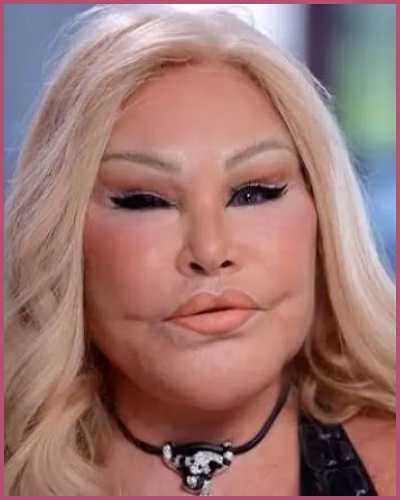 Jocelyn Wildenstein, 81 is a Swiss native known as Catwoman for her extensive cosmetic surgeries.
Reportedly, she has spent about $ 6 M on her surgeries that completely went different.
She rose to fame for her 1999 high profile divorce from a billionaire art dealer and extravagant lifestyle that ultimately lead her to bankruptcy.
---
Catwoman of the history! A Swiss native, famous for extensive cosmetic surgery. It completely shreds her previous look and a new identity was found.
Wildenstein went through a complete face transition that led her to a completely different look than her originality. Million of dollars to look like a cat worth it or not?
Why did Jocelyn Wildenstein undergo surgery?
Jocely Wildenstein was married to art dealer husband Alec Wildenstein who was a cat lover. According to some sources, she had undergone surgeries to please her husband who is big fond of cats.
Surprisingly, things went as per the plan and she now does not look anything like her previous self due to chemical effects. Maybe she did not become the Catwoman her husband liked but she turned out to be the iconic plastic surgery Catwoman of history.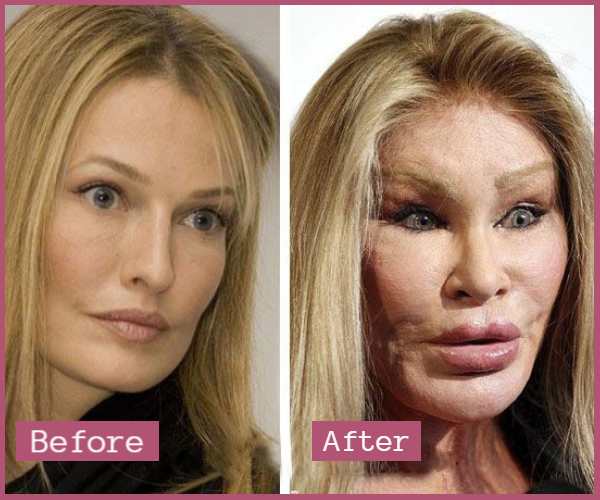 To be honest, Wildenstein took her to look at the edge to impress his husband but what did he do at the last. She found her husband and a 19-year-old Russian model at the Wildenstein New York home together in her bedroom.
Particularly, Alec also threatened her with a gun and it turned out to be a reason for their divorce. Wildenstein received a huge amount as alimony but the price she paid was worth it or not.
Also, Read Singer Aubrey O'Day undergoes an expensive plastic surgery reconstruction of her face that leaves her unrecognizable!
More into Jocelyn Wildenstein Plastic Surgery
To begin with, Wildenstein wanted her eyes to be like that of a cat hence, she started with canthopexy. It is a surgical process that elevated the eye to give a cat-like appearance.
Apart from this, she conducted upper lid and lower eyelid surgery followed by a brow-lift and face-lift, She then had lip-plumping injections, chin augmentation, fat grafting, and cheek implants process done on her face.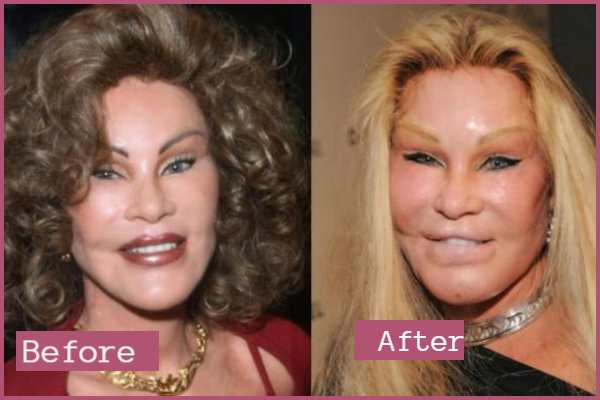 Is the Plastic Surgery Fanatic Wildenstein Over It?
A fanatic is always a fanatic. Until 71 she was still in a verse where she exclaimed that she has more to explore and it was definitely not her intoxication or addiction toward surgery.
On behalf of her choices, she has had to enhance the cat-like appearance she got renamed. Her new names were Catwoman, The Lion Queen, and The Bride of Wildenstein.
Also, Read more about Larissa Dos Santos Lima has spent $ 72000 this year on her plastic surgery to look like Kylie Jenner!