Jodie Sweetin is engaged! Meet The Full House star's fiance Mescal Wasilewski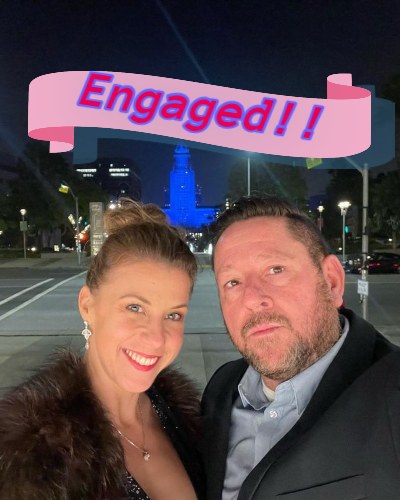 Jodie Sweetin is recently engaged to her long-time boyfriend Mescal Wasilewski
Mescal Wasilewski is a primary therapist by profession
Before becoming engaged, they dated for almost four years
---
Jodie Sweetin, the Full House star, received an early birthday present that she will remember for the rest of her life. Her Fiance, Mescal Wasilewski, 52 proposed to Jodie which she accepted.
On the 19th of January, the actress, who will be turning 40, confirmed her engagement news via IG posts.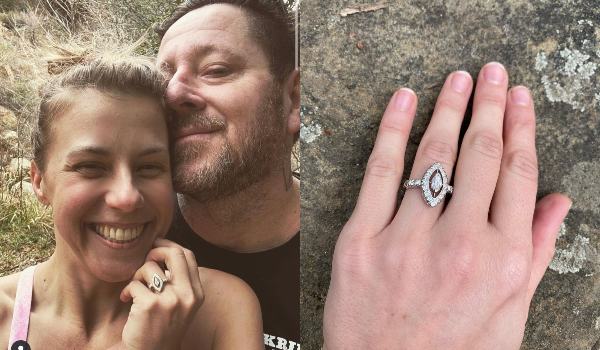 On Tuesday, She shared a lovely picture with her future husband in which she flaunted her proposal ring in front of the camera. She also shared a quote by Maya Angelou in her post.
She wrote in the caption,
"In all the world there is
No heart for me like yours.
In all the world there is
No love for you like mine"
~Maya Angelou

I love you Mescal, for always.
You're my person.
I can't wait to see the life that lies
ahead for us.

Here's to us, @ghostfacelito and our life of adventures. Together.

I think I'm really gonna like turning 40″
Mescal Wasilewski on Instagram
Mescal reposted Jodie's snap on his respective Instagram handle and captioned,
"So that happened…"
Wasilewski is also active on Instagram under the username @ghostfacelito. He has garnered over 5.5k followers on his Instagram handle.
Jodie and Mescal made their relationship public in the year 2018. On Valentine's Day, she confirmed their relationship via IG post.
She shared,
"Find someone who you can share this kind of love with…"
After dating for over four years, the pair finally takes the next step in their relationship. This will be Jodie's fourth marriage. Previously, she was married to Shaun Holguin, Cody Herpin, and Morty Coyle.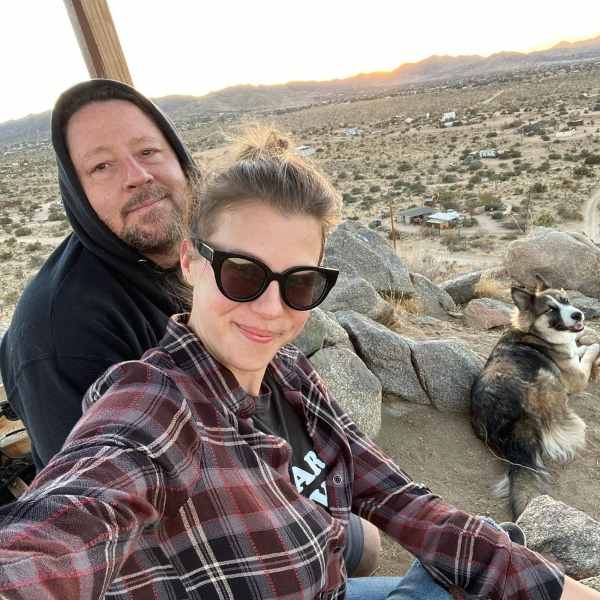 Also read "Jodie Sweetin's Ex-Fiance Justin Hodak Arrested for Third Time in Nine Days for Violating Restraining Order"
Who is Mescal Wasilewski?
Mescal is a primary therapist by profession. According to his Linkedin profile, he has been working at Catalyst Recovery in Los Angeles since October 2020.
In addition, he stated in his bio,
"I've worked in the field of addiction and mental health for over 16 years, helping to treat clients with a range of diagnosis and difficulties,"
Talking about his academic qualification, he received his bachelor's degree from California State University in Northridge.
He then obtained a master's degree in social work from Hunter College.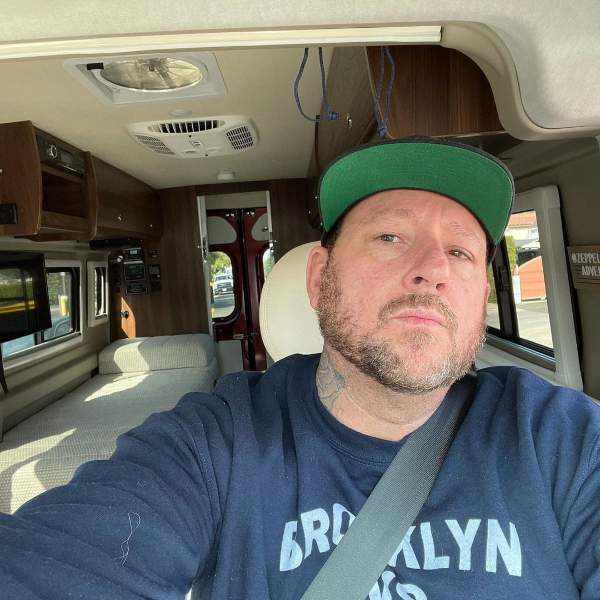 Wasilewski will now become the stepfather to Sweetin's children. Sweetin has two daughters, Zoie Laurel May Herpin (13 years old) from her previous marriage to Cody Herpin, and Beatrix Carlin Sweetin-Coyle (11 years old) from her marriage to Marty Coyle.
Also read "Jodie Sweetin splits the relation with her Ex-Fiance Justin Hodak…Know the sad truth of their relation and their children"
What is the age of Mescal Wasilewski?
Mescal celebrates his birthday on the 1st of August. He was born in the year 1970 in Monte Rio California. As of 2022, he is 52 years old.
The name of his parents is Martin Wasilewski (Father) and Jain Reese Irvine (Mother). He has also a younger brother named Strider Rasberry Wasilewski. Strider is a surfer.
Mescal is a fan of Raiders.
Also read "Who is Aree Gearhart? Everything about Jack Osbourne's fiance"
Short bio on Jodie Sweetin
Jodie Lee-Ann Sweetin is a famous American Actress who is majorly known for her role as Stephanie Tanner on the sitcom Full House and its spin-off series Fuller house.
Sweetin is also a dancer, singer, and television personality. She first debuted as Stephanie Tanner at the age of five. She is loved by the audience and she started her career at a very young age. See more bio…