Joe Biden Vs. Donald Trump! Comparison and Difference. Who is your favorite president?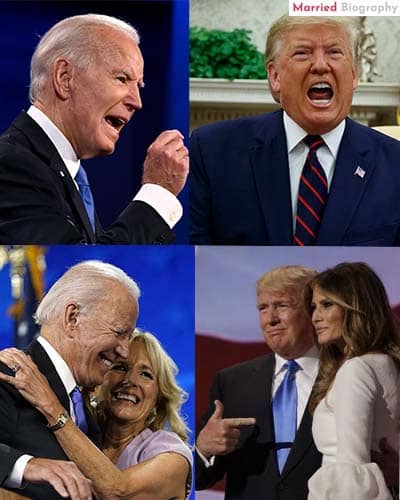 Joe Biden defeated president Donald Trump in the 2020 presidential election. Know the differences and comparisons between the 45th and 46th presidents.
Joe Biden
Democratic Party, Joe Biden is the president-elect of the United States. He defeated Donald Trump in the 2020 presidential election and is now the 46th President of the USA in 2021. He has selected senator Kamala Harris as his vice president.
Likewise, he served as the 47th vice president of the USA from 2009 to 2017 during the Obama administration. Kamala Harris is his choice of Senator who is going to be the Vice President of the USA. He is going to be inaugurated as the 46th President on 20th January 2021.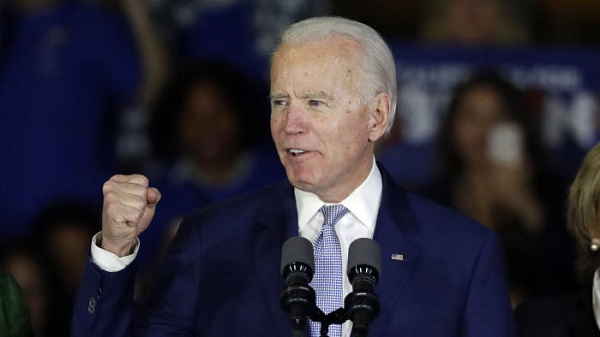 Joe's Married life, Wife, Children
Joe Biden is currently married to Jill Tracy Jacobs who he met in the year 1975 on a blind date. They walked down the aisle on 17th June 1977 at the United Nations Chapel in New York. Their daughter Ashley Blazer was born in 1981.
Joe has previously married Neilia Hunter on 27th August 1966. They have three children Joseph R. "Beau" Biden III, Robert Hunter Biden, and Naomi Christina "Amy" Biden. Her wife and one-year-old daughter Naomi were killed in an accident on 18th December 1972.
Click Here to see Joe Biden and Jill Biden Couple Comparison.
Donald Trump
Republican Party Donald Trump is the 45th and current president of the United States. He lost the 2020 presidential election to Biden. But he refused to concede defeat. His vice president is Mike Pence.
After his loss, he attempted to overturn the results by making false claims of electoral fraud, obstructing the presidential transition, and pressuring government officials, mounting dozens of unsuccessful legal challenges.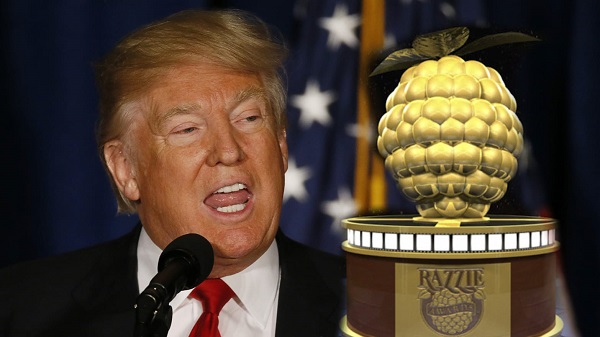 Donald's Marriages, Wife, Children
Donald Trump married Melania Knauss who is a Slovenian model. They walked down the aisle in the year 2005. Together they have a son named Barron who was born in 2006.
Previously, in 1977, he was married to Czech model Ivana Zelnickova. Likewise, they have three children Donald Jr., Ivanka, and Eric. They have ten grandchildren. The couple ended their marriage in the year 1992.
After that, he started dating Marla Maples whom he married in the year 1993. Their daughter Tiffany was born in 1993. But their marriage did not last more than six years.
Click Here to see Donald Trump and Melania Trump Couple Comparison.
Joe Biden Vs. Donald Trump
| | |
| --- | --- |
| Joe Biden | Donald Trump |
| Winner of 2020 US Presidential election, | Lost to Joe Biden in the 2020 US Presidential election, |
| 46th President of the USA, | 45th President of the USA, |
| Has been married twice; first to Neilia Hunter and then to Jill Jacobs, | Has been married thrice; first to Ivana Zelnickova, second to Marla Maples, and finally to Melania Knauss, |
| Have four Beau, Hunter, Naomi, and Ashley, | Have five children Donald Jr., Ivanka, Eric, Tiffany, and Barron, |
| Joe has a Twitter account with 24.2 million followers, | Sadly, Donald Trump's Twitter account is suspended permanently, |
| Joe is a Politician, Lawyer, and Author, | Donald is a businessman and TV personality, |
| Joe Biden has a net worth of $9 million. | Donald Trump has a net worth of $2 billion. |