Insight To The Life Of Joe Flacco's Wife, Dana Grady! Know More About Her Married Life And Family!
Dana Grady is the wife of an American NFL player Joe Flacco. Grady tied the knot with her high school sweetheart Flacco. Though people know he is married and has a happy family with his wife and children, but doesn't know about his wife Grady.
Here are something you don't know about Grady.
Inside the life of Dana Grady
Grady and Flacco both were born in the same year. The duo grew up together in the same town of Audubon, New Jersey. She grew up with three siblings in New Jersey, USA.
They were high school sweethearts who later turned into partners in the senior year at Audubon High School. They dated for years before they got engaged with each other.
After a few years, on June 25, 2011, the couple tied the knot in front of their friends and family.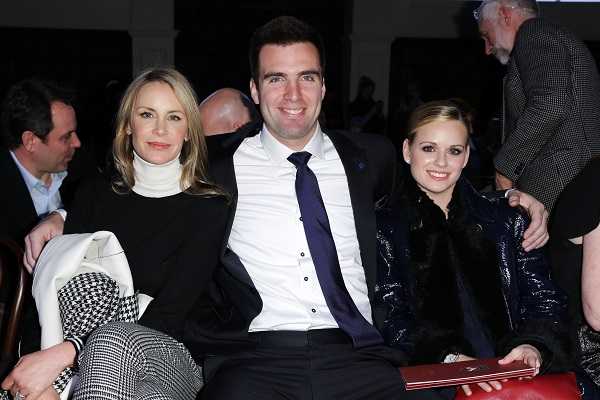 On the day of their wedding ceremony, he went to the football field at Audubon High where he played as a teen. The couple photographed together on the ground together.
Jason Prezant, who photographed the couple's wedding revealed:
"The day started in the home where Dana was raised. We then headed to the ceremony which was held at the Holy Savior Church. Afterwords, we visited their high school, and the field the Joe played ball on years ago. We stopped by the movie theater for a few shots, and then moved on to the reception which was at the lovely Hyatt Penn's Landing in Philadelphia."
Married life of Grady and Flacco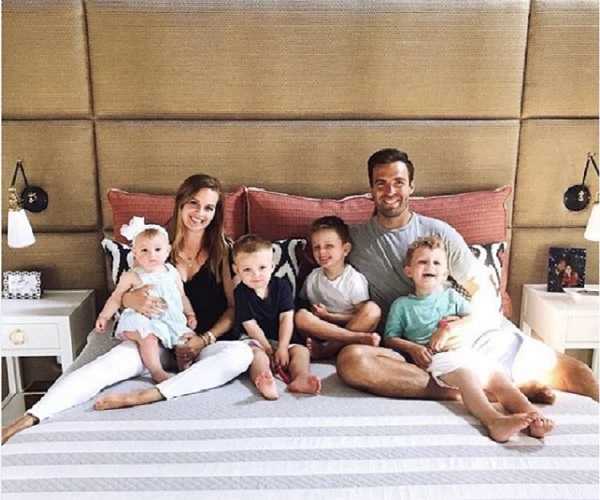 The couple is happily married since 2011 turning their high school relationship to marriage. They started their family together with their five children. The couple frequently posts about their family and children on their social media updating their fans and followers.
They welcomed their first child  Stephen was born in June 2012. On  15th September 2013, they welcomed their second child Daniel.
They welcomed their third and fourth child Francis and Thomas in January 2015 and  April of 2018 respectively. They further welcomed a daughter in September of 2016 whom they have named as Evelyn.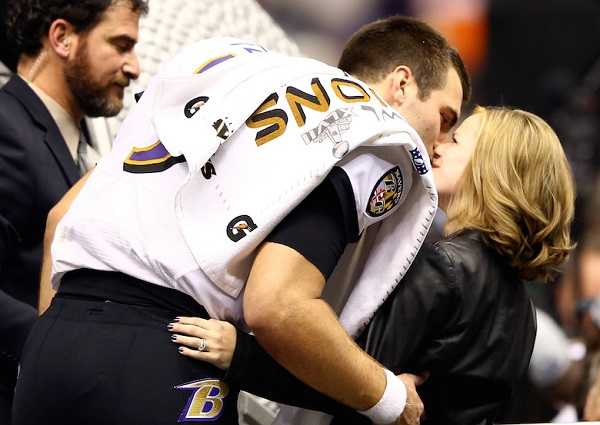 They now live happily with their five kids together. As Grady looks after their five children, it is quite hard to work professionally. When Grady looks after their children, her husband plays for the Denver Broncos of the National Football League (NFL).  The highschool sweethearts made it to a happily married life with their five kids.
You may also read- Meghan King Edmonds officially dating Christian Schauf! 4 Facts about Christian Schauf!
More About Joe Flacco
Joe Flacco is an Amerian football quarterback. He plays for the Baltimore Ravens in the National Football Leauge (NFL). Previously, he played college football at Delaware. Flacco started his career from the Pittsburgh Panthers football team. See more bio…
You may also read- Juicy facts about the personal life of Bryson Bryant, the first son of NeNe Leakes!