Joe Manganiello dating Sofia Vergara said that he was born in this universe just for her, How did their relationship start?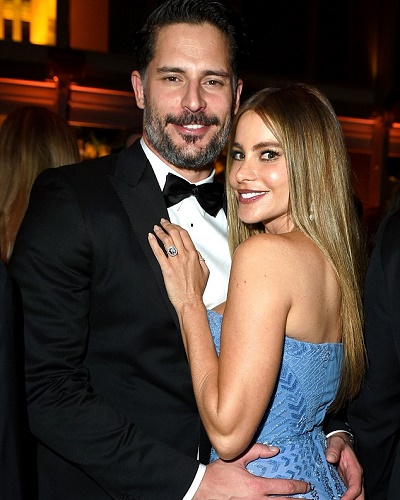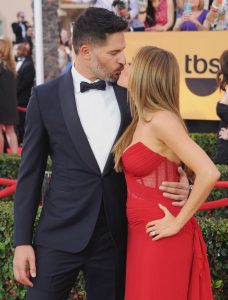 Infinite love of Joe towards Sofia
The couple married on 22 November 2015 in Palm Beach, Florida. After more than a year the couple's blissful marriage, Joe Manganiello says that he is so much in love with her wife Sofia Vergara that he says he was born on this planet to be Sofia's husband.
According to him,
"I was put on the planet to be with wife Sofia Vergara. I just married the girl that I love. That was it. I really do believe that we were put on the planet to be with each other. From the first date, it was just like wow! It was so easy in all the ways that you want it to be easy and challenging in all of the most fun ways possible. So I knew right away and that was it."
Couples' thought about being together
Joe and Sofia met for the first time via their mutual friend, Jesse Tyler Ferguson. Since then the couple started seeing each other. They got engaged while they went for a vacation in Hawaii in December 2014.
Joe says,
"she is the only woman on the planet that I was willing to go through all of that for. Because she's the greatest"
Adding,
"All that pressure has just brought us closer together. At the end of the day, it's really nobody else's business but ours. It's just that I love her and she loves me and here we are. And there is a price for that, when living in the public eye."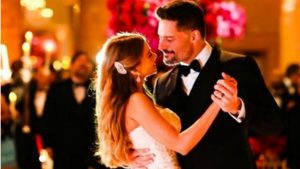 How did they meet?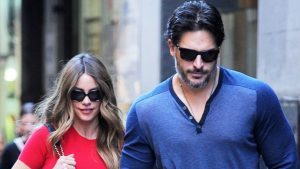 Joe Manganiello himself being a star is a big fan of Sofia. As soon as he came to know about Sofia's separation from her ex-fiancee, Nick Loeb, he immediately flew to New Orleans to meet her.
Their meeting was arranged by Sofia's friend Jesse. Sofia joked that Joe ruined her life as she was supposed to be single but he did not let her be.
He says,
"So I flew out there and took her out on a date. She's blamed me ever since for ruining her life because she was supposed to be single. But I didn't let that happen."
Joe married her dream girl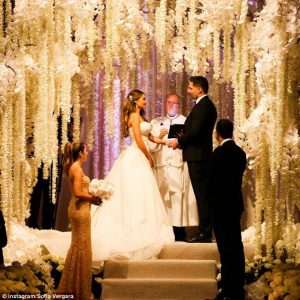 Sofia's previous relationship
Before Joe, Sofia was engaged to the entrepreneur, Nick Loeb. They were engaged as well but later she called off her engagement with Nick. According to the sources, the reason for their split is said to be her career.
Because she was at the peak of her career, she was not able to commit and give time to her relationship while Nick wanted to be committed to her.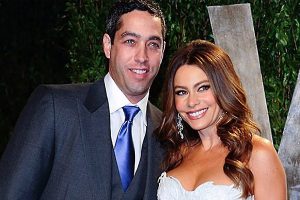 Sofia was married to Joe Gonzalez as well. He is an indie-folk singer-songwriter and guitarist. They have a son named, Manolo Gonzalez-Ripoll Vergara who was born on September 16, 1992. She is not only a caring wife but also a loving mom as well.
You may like to read Director Matt Reeves Confirms The Batman Is Starting Over From Scratch; Fans Concerns About The Future Of Deathstroke In DCEU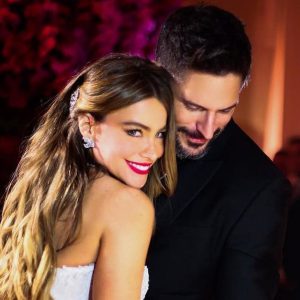 Joe send the message to his fans and followers on behalf of himself and his beloved,
"Because this is a really special time for us in our relationship and we enjoy our privacy, but we have the best fans in the world and we know it makes them happy to see us happy and in love."
You may like to read Sofia Vergara and her husband Joe Manganiello celebrate their fourth marriage anniversary! All the details here!
Short Bio on Joe Manganiello
Joe Manganiello is an American actor, director, producer, author, d philanthropist. He played Flash Thompson in Sam Raimi's Spider-Man trilogy and had various recurring roles in television on ER, How I Met Your Mother, and One Tree Hill, before landing his breakout role as werewolf Alcide Herveaux on the HBO television series True Blood. In 2011, he was voted "Favorite Pop-Culture Werewolf of All Time" by the readers of Entertainment Weekly, and one of Men's Health's "100 Fittest Men of All Time".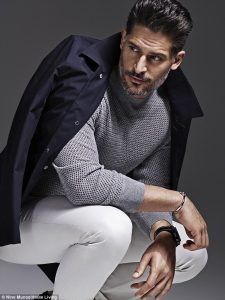 Joe Manganiello is an American actor, director, producer, philanthropist, and the author is mostly known for his role as Flash Thompson in Sam Raimi's Spider-Man trilogy. He is one of Men's Health's '100 Fittest Men of All Time'. He has more than 40 credits as an actor for his appearances in numerous movies and television series. More bio…
Short Bio on Sofia Vergara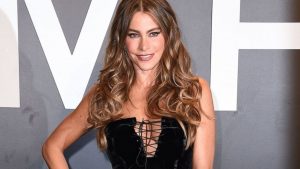 Colombia-born Sofia Vergara was born Sofía Margarita Vergara Vergara on July 10, 1972. She possesses Colombian and American nationality. The sexy and talented Sofia is an actress and a model. Additionally, the multi-talented actress is also a TV host, producer, and comedian. Sofia is popular for playing the character of Gloria Delgado-Pritchett in a comedy TV series, "Modern Family". Additionally, she is also famous for playing 'Alicia Oviedo' in a Latin-tailored version of Desperate Housewives "Amas de Casa Desesperadas". More Bio…