Who is Joe Rogan daughter Kayja Rose Dating? Photos with Beau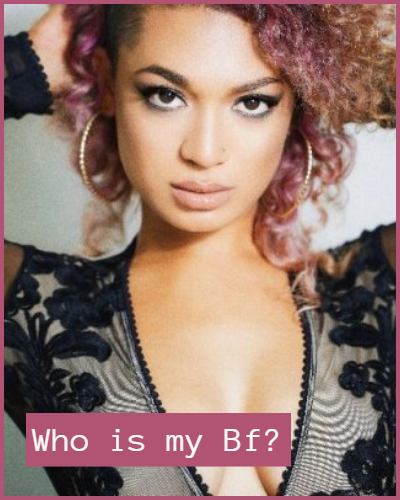 Kayja Rose, Joe Rogan's daughter recently posted on Instagram story photos of her mysterious boyfriend.
As of reporting the identity of the guy is not known only his face is revealed.
Kayja Rose is getting cozy with her boyfriend and the mirror selfie is amazing.
---
Kayja Rose, Joe Rogan's daughter is in someone's arms! Find out who the guy is?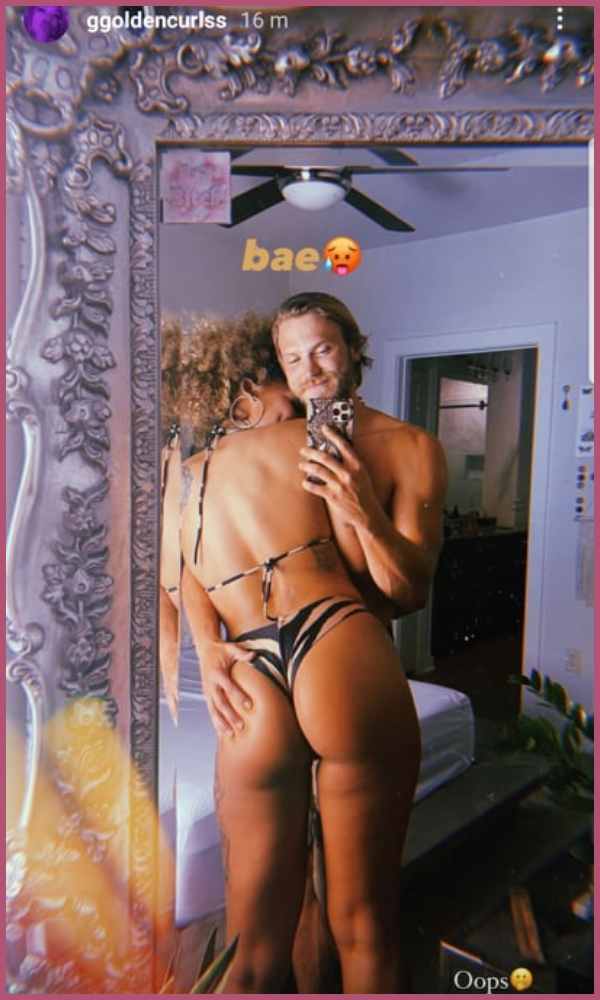 Kayja Rose- Mirror Selfie with Boyfriend
The foster daughter of podcast legend Joe Rogan is dating someone new. The lovers had their mirror selfies from iPhone 13 pro max. The boyfriend was revealing his face while Ms. Rose was hugging him showing her back and dimples.
Cozy moments with the beau and Kayja is dressed in a black and white striped bikini set. Her golden curls tattoo and slender body are noticeable in the mirror selfie.
Eventually, she posted the picture of her with her bae exclaiming oops in her Instagram story. Catch up to know with her mysterious boyfriend.
Who is the Joe Rogan daughter in love with?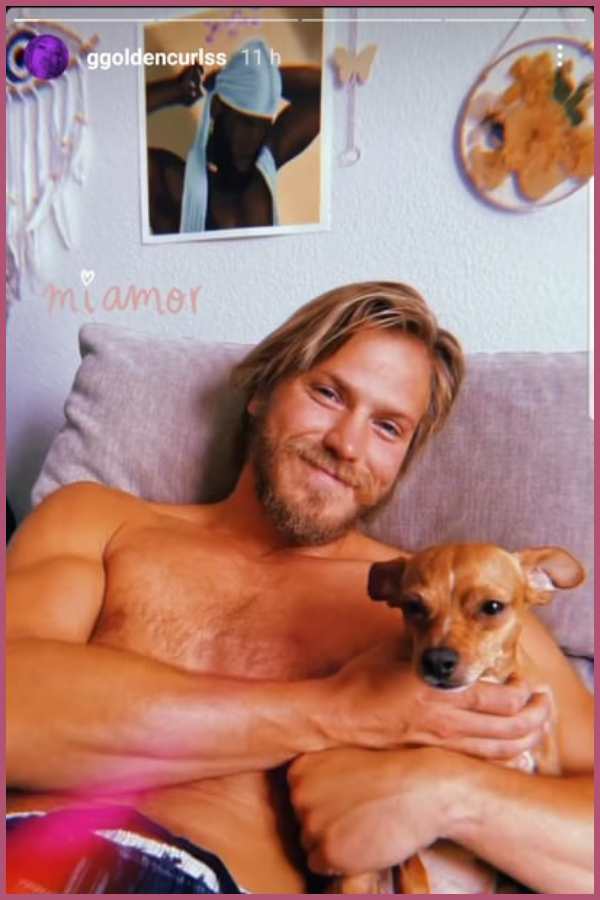 Well, the question remains unanswered as the boyfriend of Kayja Rose and his photos are only available. The mysterious boyfriend and his name, and identity are still to be disclosed. The details like her first meeting, first date, vacation, engagement plans, hookups, or even marriage if she is planning is still unknown.
Kayja Rose has a boyfriend who is seeming of moderate height, fair skin complexion, blond hair, and keeps a beard. He was wearing a black and white boxer in the picture and also, was carrying a dog of breed the Miniature Pinscher in brown color.
Kayja also writes Mi Amor meaning My Love while posting his photo on the story. Since when did this girl is in a relationship is yet to reveal while she is keeping his identity private.
Also, Read Is Jessie J dating Basketball player Chanan Colman?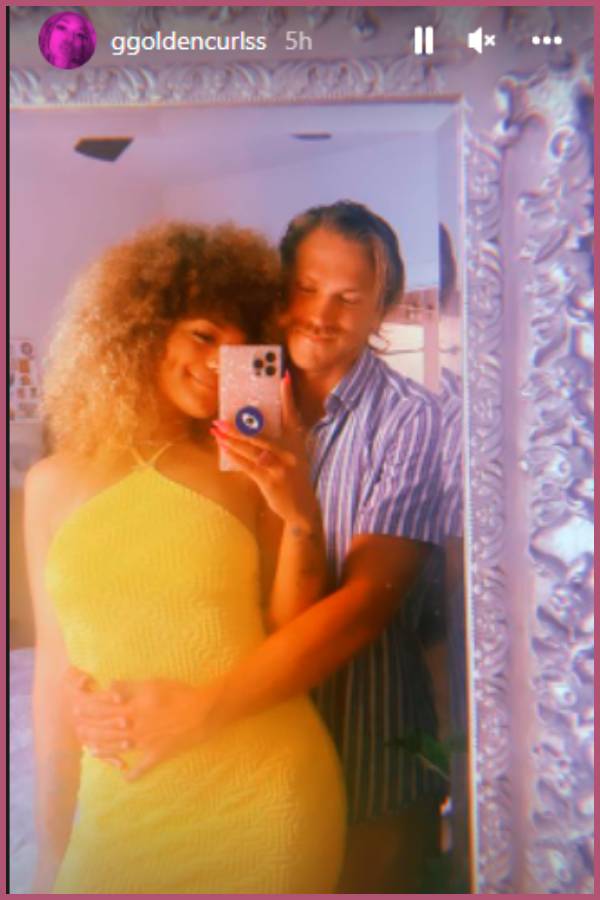 Who is Kayja Rose?
Rose, 25 is an All-American singer, musician, and songwriter renowned as the stepdaughter of popular comedian and podcast host, Joe Rogan of The Joe Rogan Experience.
She was born to the late R&B singer Kevin Connor (father), also known as Dino, and her mother Jessica Ditzel, who worked as a model of EM Model Management.
Like her biological father Dino, she establishes herself as a renowned R&B singer and songwriter. Rose released over 12 tracks including Tiosy, Sleepless Night, and Lies.
Also, Read Meet Bachelor in Paradise's Kendall Long's new boyfriend after split with Joe Amabile