Joe Sugg addresses rumors of his romantic involvement with his dancing partner on the show Strictly Come Dancing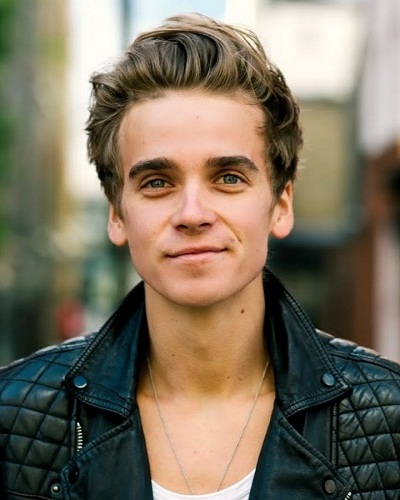 The famous YouTuber Joe Sugg is on the show Strictly Come Dancing.
He is one of the favorite people who have a high likelihood to win the BBC Competition.
He started as a novice and has now won the heart of his fans and viewers.
---
Joe Sugg and his professional dance partner
Joe Sugg has been on the show Strictly Come Dancing and he has gradually but surely won the hearts of his viewers and become the show's favorite.
He is partnered with dancer Dianne Buswell. Amongst the contestants, Joe Sugg now is the only man on the show after Charles Venn was eliminated from the show last week.
Dianne Buswell and her answers
Dianne Buswell was asked by This Morning's Phillip Schofield about how competitive the Judges are with each other. To this, Dianne answered truthfully:
"I think anyone who says they don't want to win is lying. It's so rewarding for us to see them improve week after week. We're one week away from the final."
Dianne also stated that Joe is now the only male contestant left on the show.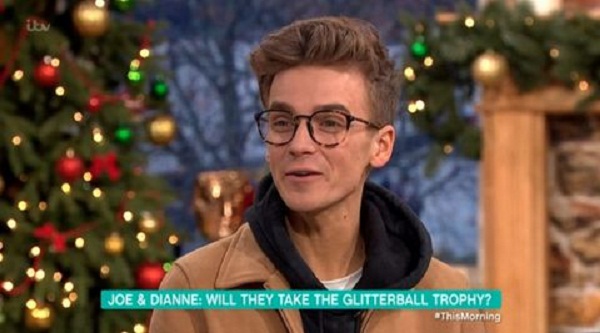 Joe Sugg and his response
When Dianne said that Joe is the only male contestant now left on the show, Joe Sugg immediately responded and turned the table around. He pointed out that Dianne is, in fact, the only professional dancer female in the competition now.
To this, Phillip laughed and said:
"It's only just dawned on you! You have had your heads down…! "
Phillip Schofield has more questions for Joe Sugg
Phillip had more queries for Joe Sugg and wanted to have answers from him. He asked him about the dating rumors with his dancing partner Dianne.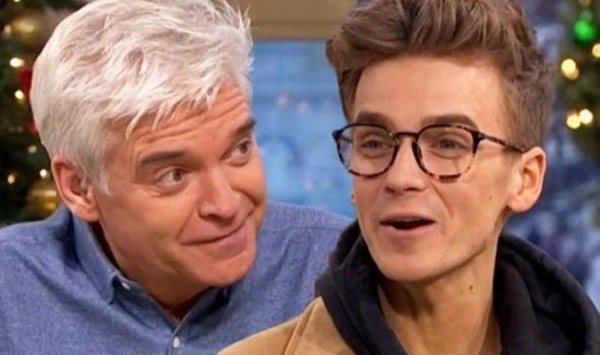 Phillip asked:
"As always with Strictly there are a lot of rumors and speculation."
Joe and Dianne went into a fit of laughing. They seemed to not want to answer Phillip's question. But Phillip wanted an answer from them and pressed on. Joe Sugg did not want to answer the question and in trying to evade it, he just simply put it as:
"There's no time…"
Joe Sugg did not want to say a YES or a NO and went on to answer this question in a roundabout manner. He said that he and Dianne are just friends. Phillip clung on and laughingly told Joe:
"Is that a no?"
Joe persisted:
"There's no time for that honestly, we're so busy."
The presenter still pressed for a proper answer and said:
"Right, that's not a no!
Joe did manage to not answer the question and time would tell what relationship status he is in. May the best couple win the show!
Short Bio on Joe Sugg
Joe Sugg is a popular British YouTube personality, vlogger, and author. He is extremely prominent for his three YouTube channels named "ThatcherJoe", "ThatcherJoeVlogs", and "ThatcherJoeGames". Joe and his fellow friend as well as YouTuber Casper Lee. He mimics famous stars like Niall Horan(One Direction singer) and Tyler Oakley(YouTuber). More Bio…
Source: Express UK