Who is Joelle Rich? 5 Facts about Johnny Depp's new Girlfriend!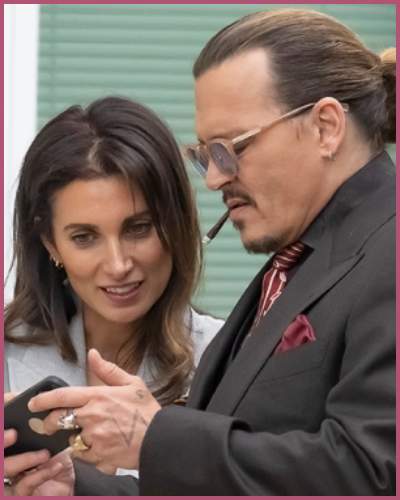 Joelle Rich is a 37-year-old married London attorney who is dating Johnny Depp.
The attorney who assisted Depp in his libel case against the Sun is reportedly dating him after a split with her husband.
The mother of 2 kids with ex-Jonathan is in a not-so-serious relationship with Depp.
---
1. Who is Joelle Rich?
Joelle Rich is a 37-year-old London-based lawyer with expertise in protecting individuals' privacy from unwarranted intrusion and media attention as her bio reads,
"works to defend [clients'] reputations against false and defamatory allegations in print, online, and on social media."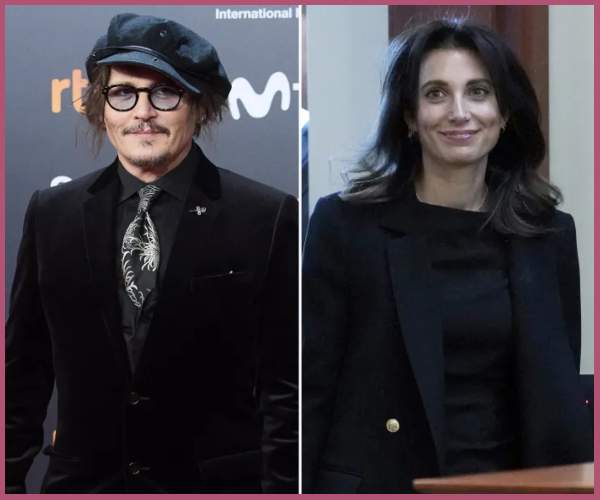 The attorney mainly helps individuals and families in the public eye protect their privacy and reputations, be it inside or outside of the courtroom. Her firm also represented Meghan Markle against The Mail in 2021.
Joelle Rich rose to fame as the lawyer who represented Johnny Depp in his losing libel lawsuit against The Sun newspaper. But she was not on Depp's legal team in his case against ex-wife Amber Heard.
2. Joelle Rich is reportedly dating Johnny Depp
Lawyer Joelle Rich who represented Johnny Depp in his libel lawsuit against The Sun newspaper is dating her client Johnny Depp. She is dating the Fantastic Beasts star Depp who is 22 years older than her while sources say,
"Their chemistry is off the charts."
Johnny Depp amidst many romance speculations is hitched to one lady and surprisingly she is his former lawyer Joelle Rich but sources report their romance is not so serious adding,
"They are dating but it's not serious."
They were only photographed together on May 3, 2022, but fans were more into the chemistry they find Depp has with his other attorney Camille Vasquez who helped him in Depp vs Heard trial in Virginia.
Also, Read Rumors Alert! Is Camille Vasquez having a Romantic Affair with Jonny Depp?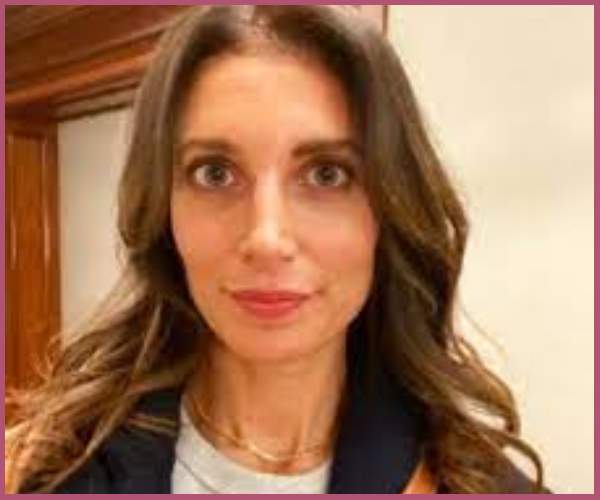 3. Joelle is divorcing her father of 2 kids Jonathan
The attorney who was continuous with Depp while suing The Sun for calling him a wife-beater is getting her divorce finalized any time soon.
Her relationship status comes as married but in the verse of separating legally from her long-term husband Jonathan. He is her baby daddy as the estranged couple shares 2 children whose identities are anonymous.
Also, Read Twitter Sides with Johnny Depp after his Legal Victory!
4. Rich won the Future Leader Initiative of the Year Award
Having worked in copyright cases and in cases involving major privacy in a high-profile libel claim and standing out Joelle Rich came out stronger each time. She received the Silver award for the Future Leader Initiative of the Year at the Citywealth Future Leaders 2021.
Not only Rich received a Silver award, but also she was one of the shortlisted finalists for the 'Future Leader. It was in Private Client Services' by Spear's Wealth Management Awards 2021.
Also, Read Johnny Depp Finally Gets his Life Back! 
5. Joelle Rich is a BPP Law School Graduate
A lawyer with expertise in libel, privacy, and copyright disputes, Joelle Rich is a BPP Law School graduate in 2007. She also obtained a Bachelor's degree in law from the University of Birmingham. Rich was part of the University between 2003 to 2006.
Talking about her earlier education degree, she was part of a UK independent day school for girls. Her school North London Collegiate School was for girls between 4 to 18 years of age.
Also, Read Johnny Depp- A Look At 'Fantastic Beasts' Actor Dating History