John Calipari-a great basketball coach in the making, his family ties and his controversies: Read about all here!
The Smart player
The great Kentucky college basketball coach John Vincent Calipari hails from Moon, Pennsylvania, USA. He was himself a good college basketball player. He had a good understanding of the game. He might not have been so much of an athletic player, but he was a smart player.
His moves, maneuvers, and techniques were smart. He played for UNC-Wilmington, but not getting enough playing time, he moved back to Clarion. He did his bachelor's degree in Marketing and also played 'point guard' at Clarion during 1981-82.
He was good at inspiring others. He used to write motivational quotes he liked on a paper and pin them to his dormitory's wall. His teammate Joe Malis said that he liked one so much that he wrote it down for himself and still carries it to this day.
This quote was-
"Be careful of the words you speak, make them soft and sweet. You never know from day to day which ones you'll have to eat."
John Calipari had an entrepreneur in him. His basketball coach, Jerry DeGregorio remembers a college time incident. John Calipari had to move out of his dormitory room and shift to a trailer on a street just opposite their gym. John Calipari had to pay a huge sum for this trailer.
So he decided to purchase two trailers with the loan taken from his father. It was $ 2500 per piece. He stayed in one and rented out the other to a group of girls. He not only stayed cheap but also managed to earn money from the rent for his college fees.
He also repaid his father's loan within a year. That was John Calipari from his young days-wise, mature and with a business mind.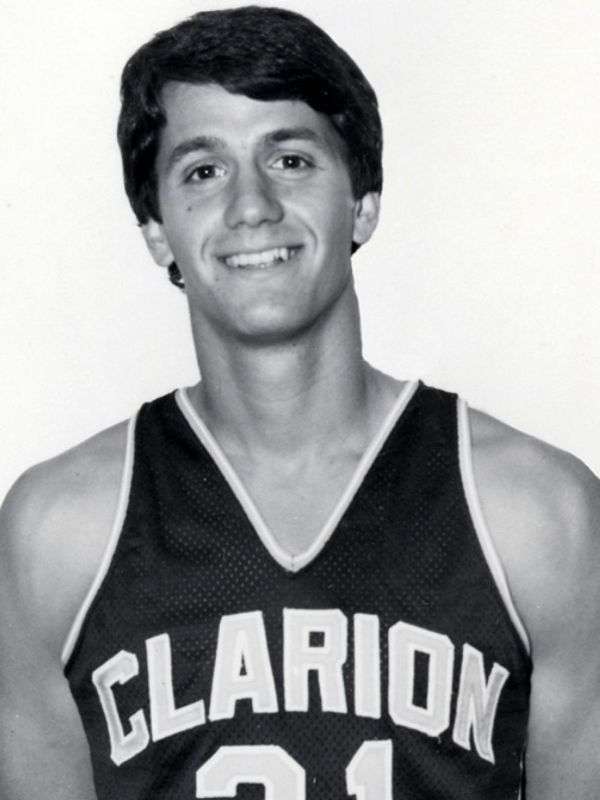 The Family Man
John Calipari was born to Vince and Donna Mae Calipari. His father was a steelworker. He has two sisters. The older sister, Terri Calipari Geary owns an Orange Leaf frozen yogurt store in Florence, South Carolina.
His younger sister Lea Calipari Angeline resides in Snohomish, Washington. Each of them has 2 children. John Calipari had met his wife Sue Ellen Calipari at Kansas University where she worked as a secretary and John Calipari had joined as an assistant basketball coach.
After dating for nearly 3 years, the couple married on 22nd June 1986. The couple complements each other. Unlike her husband, Ellen prefers to be away from the limelight. They have 3 children.
The elder daughter, Erin Calipari has done her doctorate in Neuropharmacology from Wake Forest and has been married in November 2014. His second daughter, Megan Calipari has a bachelor's from Cambridge University in Culinary Arts and is presently serving as a French pastry chef.
His youngest son, Bradley Calipari is studying at Kentucky University and is himself a budding basketball player. John Calipari is very much attached to his family. He takes them out for dinners whenever he gets the time out of his busy schedule.
He remembers his close and extended family member's birthdays and wishes and gifts them. He has family relations with his student trainees as well. His wife Ellen Calipari tries to remember birthdays of each player and bakes brownies and cookies for them on that day.
She once said:
"I don't push myself to be another mom for them, but I feel like I want them to be comfortable here like a mom would be."
When his mother Donna Mae Calipari passed away in November 2010 fighting cancer, he could sense what his father was going through on losing his partner of 54 years.
So he asked him to come and watch their tournaments, spend time and bond with his grandson so that his mind could be diverted from the present anguish and pain. Seeing his father enjoy and applaud his grandson and son, John Calipari said:
"It's good stuff, it's really good stuff,"
You may like to read 'All I wanted was an opportunity'-Alex Poythress' transformation from an ugly duckling to a swan, his family support and his great team!
The Controversial Man
Though John Calipari is a highly talented coach and has driven his Kentucky Wildcats to several successes, he is not liked by many college basketball fans. He is viewed as a traveling salesman trying to sell his program to the player and his family.
He is definitely a talent evaluator and chooses the 'best out of the rest'. His confidence and his being the center of attention are often misinterpreted as his 'arrogance'.
He had once called a Star-Ledger sports reporter Dan Garcia as a 'Mexican idiot' for remarking that he did not coach his team well. He has also got into near-physical fights with his fellow coaches. Many of his top college basketball players come there for a year and then get drafted into the NBA.
This 'one-and-done' system has been the focus of criticism amongst the college and public fans. The Australian musician Sia Furler had once quoted-
'The downsides of fame are so overwhelming that, for me, there is no payoff'.
Similarly, since the Wildcats have had the maximum number of recent and historic successes, they are envied and disliked and hence their coach also falls into this 'ring of hatred'. John Calipari has time and again fallen into trouble with the NCAA (National Collegiate Athletic Association).
He is not only the top basketball recruiter, he is also the best coaches since he picks up raw basketball players and molds them into winning players. His successes do not go well with those on the downslide and he is then embroiled in unnecessary controversies and criticisms.
His father, Vince Calipari sums up his son's achievement. He says:
"There's a lot been said both ways about John, but he's a good son. He's a good person, he's a good coach, and he tries to help everyone he can,"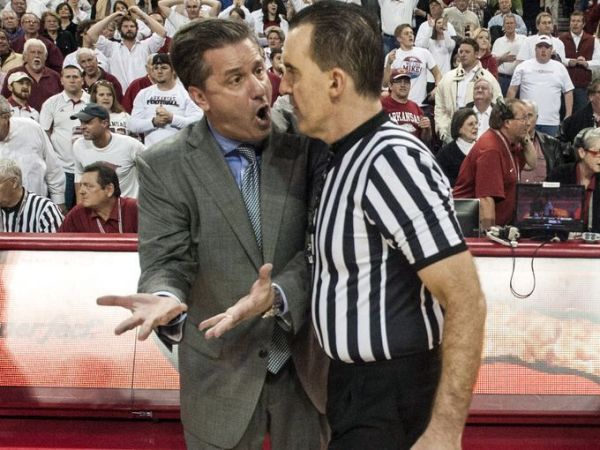 Also read 'There is no point in fighting it'-Willie Cauley-Stein's life with the Shields, his metamorphosis and his great strides towards stardom
Short bio on John Calipari
John Calipari is an extremely well-known American college basketball coach. He has worked with Kansas Jayhawks, Pittsburg Panthers, University of Massachusetts Minutemen, Brooklyn Nets, Philadelphia 76ers, Memphis Tigers, and now since 2009 he is with University of Kentucky Wildcats. More Bio…