Is John Cena affected by the engagement of his ex-fiancee Nikki Bella to Artem Chigvintsev?
It is a difficult task to recompose oneself after a breakup. Emotions run high when the breakup partner moves on in life before the other partner does. The same holds true for wrestler John Cena who had a breakup with his ex-fiancee Nikki Bella just before their scheduled marriage. And now Nikki Bella has moved on in life and is happily engaged to her partner on Dancing With the Stars Artem Chigvintsev. So how does John feel about it? Is he affected or unfazed on learning about Nikki Bella's engagement?
John Cena and his reaction to Nikki Bella's engagement news
Nikki had an engagement with her co-star on the DWTS show, Artem Chigvintsev. Is her ex-fiance John Cena upset on hearing this news? The majority feel that he would be saddened by the engagement of Nikki Bella, but a source has revealed that John is, in fact, happy for Nikki. The source stated:
"John is very happy for Nikki and her engagement,"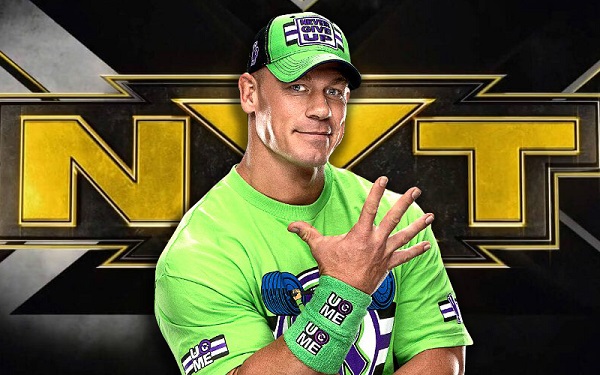 The insider added:
"He is very happy that she has found someone that treats her so amazingly well. Nikki was an extremely important part of John's life so it does remind him of what they had and he is also reminded of his proposal to her at WrestleMania a few years ago but he also has thought that they have both grown from their relationship and they both have moved on."

"[Nikki and Artem's] engagement just makes it all very official and real and that the past is now the past,"

 "He knew it was going to happen at some point so instead of taking it in any weird way he is only hoping for the best for her and he only wants to send good vibes her way and hopes she gets everything she deserves with her life with Artem. He knows she deserves all the good fortune and love she is receiving so he is happy."
John Cena's relationships
John Cena and Nikki Bella met during their wrestling career. They started dating in 2012. One year later, they moved in together. During the WrestleMania 2015, John proposed to Nikki in front of everyone. She said yes and the wedding date was also fixed. But in July 2018, the couple called it quits. John is currently dating actress Shay Shariatzadeh but the engagement has not occurred.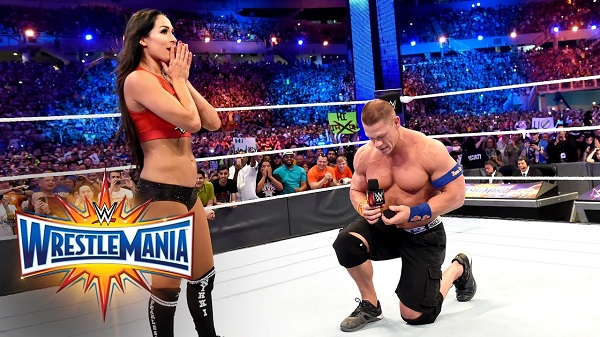 Nikki had told E-News at that time:
"After I called off the engagement, we tried to work on our relationship to get back to where it was, and in order to move forward with our wedding. After much time and soul-searching alone and together, we have decided to officially part ways. "I had a beautiful and loving 6-year relationship with a wonderful man. I have the utmost respect for John, but I know this is what's best for me."
Nikki Bella and Artem Chigvintsev's relationship
Nikki met Artem on the show. But after her public breakup with John, she was scared to begin dating again. She told Health:
"So, at first, I was timid to film this relationship. But Artem is our newest cast member. What's different is that I know where we are at with one another."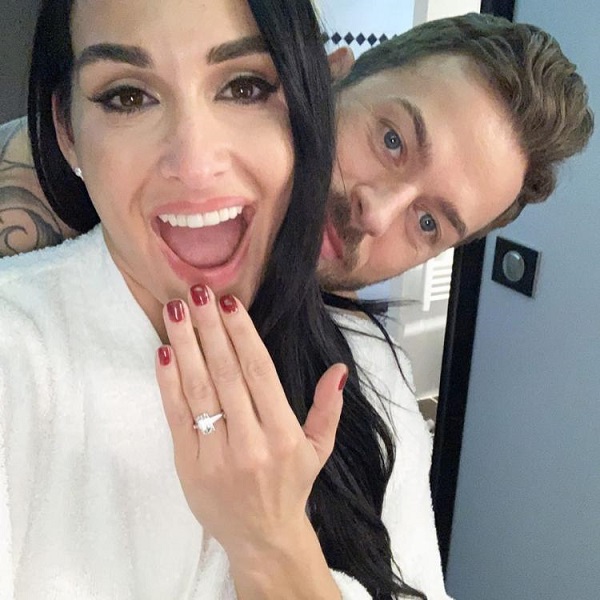 Artem proposed to Nikki this year star and they announced it on their Instagram. She wrote:
"Excited for 2020 and the next decade with you @theartemc❤️ I said yes in France in November! We have been trying to keep it a secret but really wanted to share our excitement for the New Year!"
Short Bio on John Cena
John Cena, best known as WWE Superstar John Cena, is an American professional wrestler best known for his times on WWE Raw and WWE SmackDown. He is also a reality television show host, rapper, and actor known for his roles in the movies The Marine, Legendary, Fred: The Movie and 12 Rounds. More Bio…,
Source: Cheat Sheet