John David Duggar and Wife Abbie Duggar Welcomed Their First Child Together!!
John David Duggar and Wife Abbie Duggar are now a parent to their first child together. The duo welcomed a baby girl and shared the news with their fans and followers.
John David Duggar and Abbie Duggar welcomed a baby girl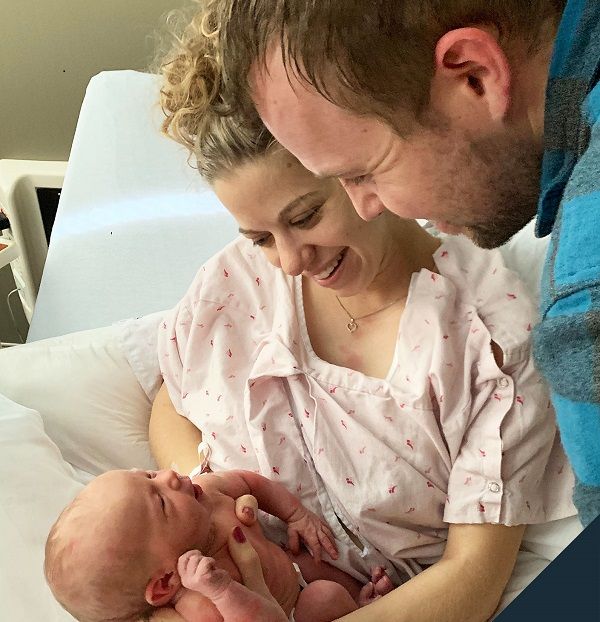 The reality star John David and Abbie welcomed daughter Grace Annette at 3:21 a.m. on Tuesday, Jan. 7. The Duggar couple announced the news on Thursday through Instagram. They welcomed a baby girl weighing 7 lbs., 11 oz., and measured 20 3/4 inches long.
The duo gave the joint statement about the newborn in their family website saying:
"Our lives have changed forever with the arrival of our baby girl. She is a beautiful gift from God! We are so blessed the Lord has given her to us. It's still surreal to know that we are really parents, but it's a great new adventure that we are excited to take on together!"
Announcement of pregnancy of John and Abbie
In August 2019, the Duggar couple announced that they are welcoming their first baby together. After a month, TLC posted an adorable video that the duo will be welcoming the baby.
At the time, John posted a picture of the duo kissing each other with the caption asking their followers what they guess about the gender of the baby.
After a while, he also revealed the gender of the baby saying they are so happy to announce they are having a baby girl.
Abbie also gushed about their first child together saying:
"I'm so excited about hair bows and pink dresses and lots of sparkles,"
The proud father also added to the statement saying:
"I'm really looking forward to having a little baby girl around the house. I already have one, now I'm going to have two. I just hope she's as pretty as her mommy, I know she will be!"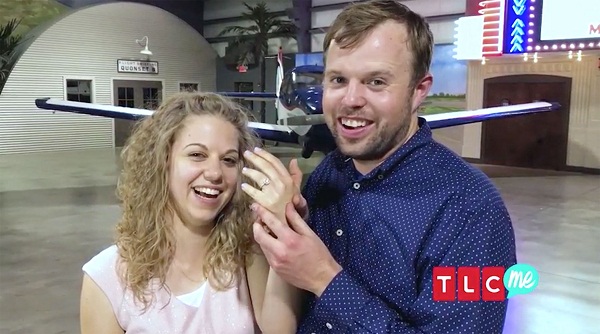 The new parent tied the knot on 3 November 2018 after their engagement announcement on 25 July 2018. The pair started dating each other in June and after a short time, they shared the vows.
John David Duggar proposed to his girlfriend of 1 month and the duo got engaged. The couple gave an interview where they disclosed that though they have been dating for just over a month. However, they knew each other for years though they started dating only in 2018. The duo spent time with each other when John Duggar had visited Oklahoma in June 2018 for a church event. Afterward, this brought the pair closer and they started dating.
You may also read- Josh Duggar And Wife Anna Duggar Welcomed Their Sixth Child, A Baby Girl!
More About John David Duggar
John David Duggar is one of the parts of a reality television show entitled 19 Kids and Counting which came on the cable channel named TLC for seven years till it got canceled in 2015. See more bio…
You may also read- Josiah Duggar's wife Lauren Swanson expecting a baby this fall after her miscarriage!
Source: PEOPLE, Daily Mail, The Duggar Family