John Duggar and his girlfriend Abbie are engaged! Duggar parents are elated!
Twenty-eight-year-old John David Duggar has got engaged to his girlfriend Abbie Grace Burnett and this has been after just a month of courtship! It was rather fast! But the Duggar household and particularly his parents are extremely happy.
John David Duggar's parents make the official announcement
John David Duggar proposed to his girlfriend of 1 month and the duo got engaged. This was announced by John's parents on 25 July 2018 and it was through a post that they put up on their family blog. The statement said:
"We are thrilled to announce the engagement of John-David and Abbie!"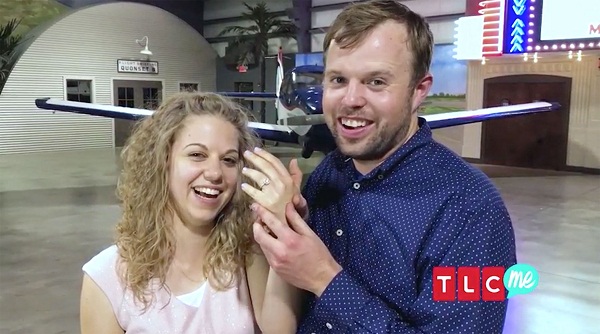 It continued:
"They are a wonderful match and make a beautiful couple! Abbie is a lovely young woman, full of tenderness and compassion. She has a deep love for the Lord and we are so delighted that John-David has asked her to be his wife! We love weddings in this family and can't wait for this next one!"
Also read: Counting On star Jinger Duggar welcomes her first child with her soccer player husband Jeremy Vuolo
John and Abbie also have a common Instagram account and 2 weeks before they had put up a picture of the two and captioned it thus:
"Love is in the air @siduggar wedding! "
John David and Abbie's interview with US Weekly
The couple gave an interview to US Weekly in which they disclosed that though they have been dating for just over a month, they do know each other for many years. But they did not know that they have things in common between them and also a liking for each other.
It was only when John Duggar had visited Oklahoma in June 2018 for a church event when he met Abbie who lives there. They also got an opportunity to spend some time with each other and soon began dating. John revealed gushingly:
"We fell in love very quickly, One of the most amazing things about following Christ is being able to trust Him to direct your path and lead your life. We are so thankful that He led us to one another."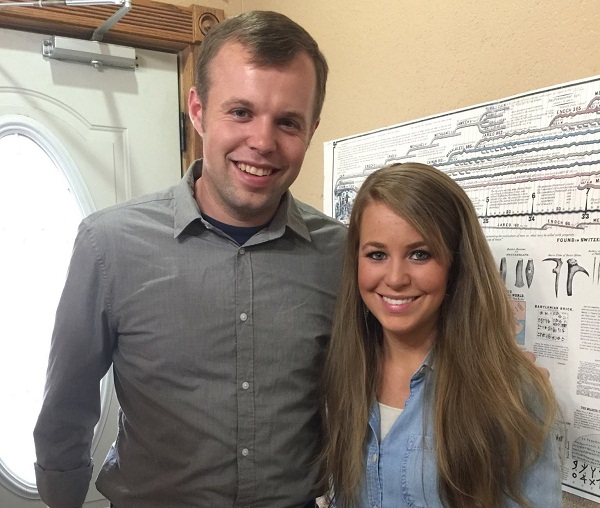 Also read: Counting On star Josiah Duggar gets married to fiancee Lauren Swanson!
The couple felt a great sense of bonding between them and hence did not waste any time in taking their relationship to the next level. The couple said in one tone:
"The proposal and the 'yes' really solidified that we want to spend the rest of our lives together, It was a special moment to share together." 
About their engagement
John is a pilot and loves planes. Hence he wanted his proposal to have planes in the background. Hence John proposed to Abbie at an old-fashioned airplane hanger, TLC has reported.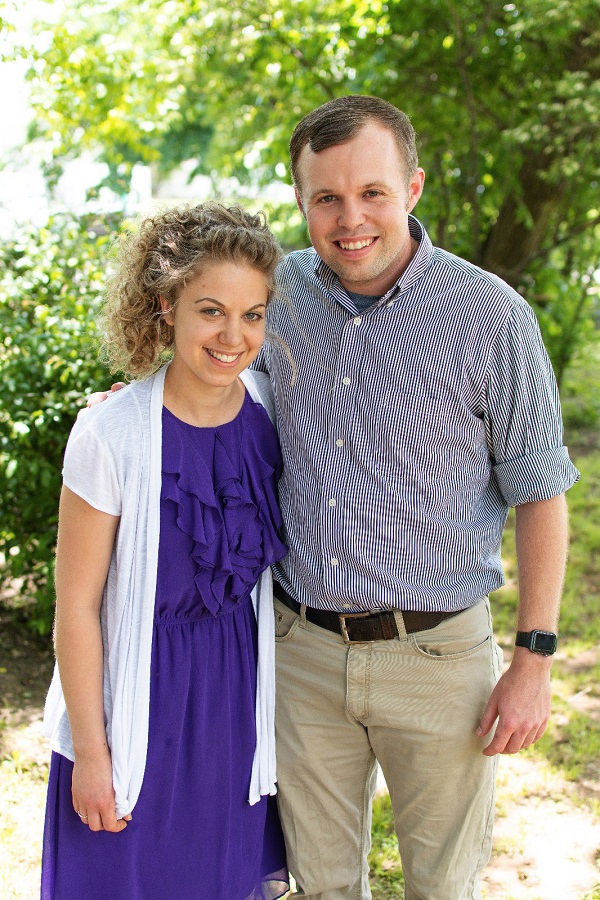 There was also a TLC video which was released and in it, Abbie could be seen showing off her engagement ring. The couple also at that time talked about the difference between engagement and courtship. John said in the video:
"Engagement is very different than a courtship because engagement actually says, 'okay, I'm committed to this person to marriage for life. A courtship is more of a 'I'm getting to know this person with the idea of the possibility of marriage.' But now it's actually that commitment towards marriage."
It was a month back when the couple confirmed on their courtship. John had said at that time:
"Abbie and I are just so excited, we've known of each other for several years," 
He added:
"We fell in love very quickly and it's been a wonderful journey thus far."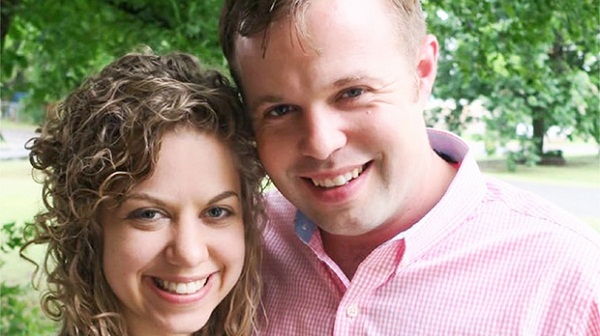 In the Duggar household, courtship is a specially and closely monitored process. There are 7 rules laid down for courtship and this includes always with a chaperone, no kissing or holding hands, and including their parents, Jim Bob and Michelle Duggar, in every text message. Abbie said:
"We are looking forward to planning a wedding so that we can get married!"
Leaving the reality show update
The handler of their reality show, Counting On stars are tired of TV Jim Bob has revealed that young Duggars are demanding time off. The reason for that is the young members of the family, Jill, Jessa, Joy-Anna, and company wants,
"to carry on with their lives." 
Also, they are not liking the fact that the camera is always behind them shooting their lives and because of which they are not being able to be peaceful.
Short bio on John David Duggar
John David Duggar is one of the parts of a reality television show entitled 19 Kids and Counting which came on the cable channel named TLC for seven years till it got canceled in 2015. More bio…